Even as lakhs of small weavers in and around Varanasi are trying to make up for the huge losses they suffered during the pandemic, here is an effort, thousands of miles away in New Jersey, to revive and offer a young, contemporary look to Benrasi saree, often associated with weddings and other opulent ceremonies across India.
New Jersey-based fashion designer Mitan Ghosh, who prefers calling herself a 'revivalist of the traditional weaving industry of Benaras (Varanasi)', is burning midnight oils, working with the weavers, to churn out more contemporary designs and colours and that eventually give a new age look to Benarasi saree, renowned for its production of beautiful and some of the finest sarees in India.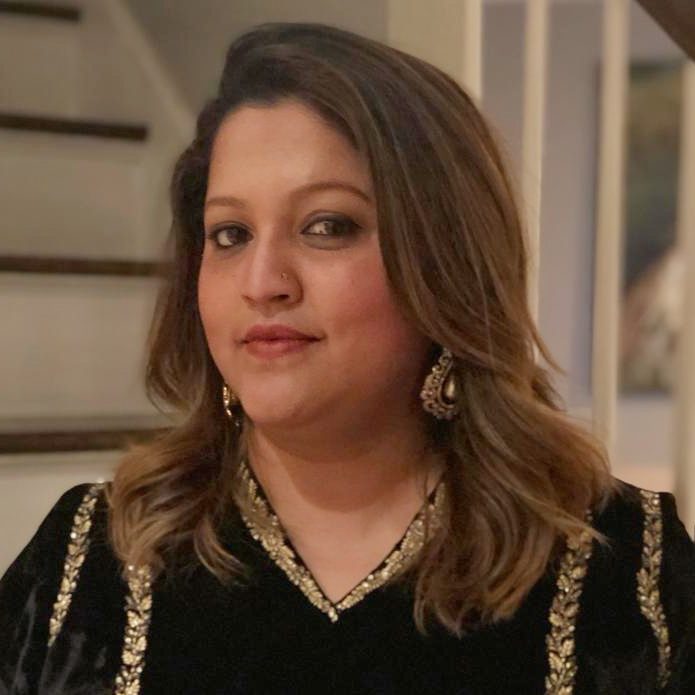 "If you see my sarees, you will find that all of them have a very contemporary new age look.
My main aim and all my efforts are directed towards reviving Benarasi as a craft in a new modern way. Day in and day out, I am working on new designs so that they can be worn in every season," says Ghosh.
Varanasi produces silk, cotton, Butidar, Jangla, Jamdani, Jamawar, Cutwork, Chiffon, Tanchoi, Korangaja, Muslin, Nilambari, Pitambari, Shwetambari and Raktamari sarees that are also exported to other countries, including Sri Lanka, Switzerland, Canada, Mauritius, the US, Australia and Nepal.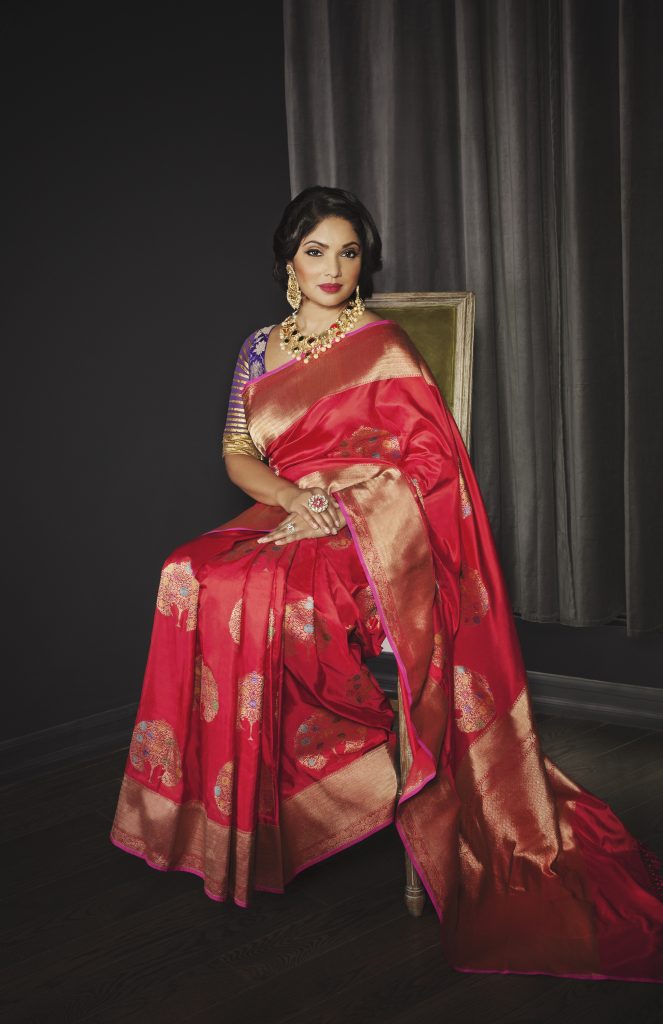 Ghosh's love affair with Banarasi Sarees is the subconscious influence of her growing up years, primarily vacations in Benaras (they were many, which she see vividly and fondly remembers).
It has been 8 years that Mitan is passionately handling her brand of beautifully handcrafted and curated Banarasi and Katan Sarees.
A story is woven through every Saree, especially the ones which are just exclusive pieces.
Growing up in quaint little small towns and villages of mostly Uttar Pradesh, Madhya Pradesh and residing in New Jersey for 19 years, Mitan studied Fashion Designing from South Delhi Polytechnic Women's College and holds a Diploma from NIFT – National Institute of Fashion Technology, Chennai.
"Benaras played a major influence in my life, it was about watching the Ganga aarti, sights, smells and touch of the narrow, old Kashi lanes, saree clad women from various parts of India thronging them, the glass bangle stores, bright, colourful, Benarasi fabrics, the chatwalas and lassiwalas … which got etched forever.
While working with a Mumbai based store, dealing with exclusive Banarasi weaves and dressed some very well-known Celebs from B–Town, something inside me ticked like an ant bite… and there began thoughts of launching Mitan Ghosh – my Label which voraciously depicts my synergy with Benaras," says Ghosh.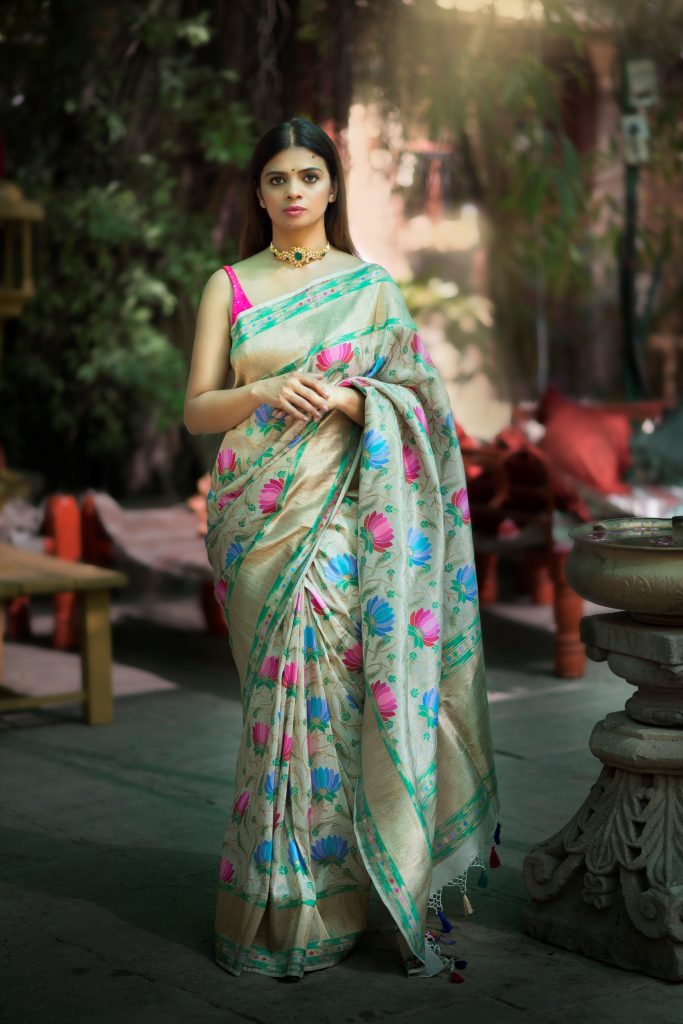 "I have always tried to blend age old tradition with modern day elements to make it more wearable, easy to handle and is worn in any conventional event or modern day party," she adds.
Interestingly, the Banarasi sarees, otherwise, are quite popular for their gold and silver brocade or zari, fine silk and opulent embroidery.
The sarees are usually made of finely woven silk and decorated with intricate design. Due to these engravings, these sarees are relatively heavy.
Also into Bridal Wear, her in-depth knowledge of Indian textiles and modernising tradition have won her a few accolades – nominated for Times NRI of 2018, mentioned in prestigious coffee table book by Roshni Media as ' Upcoming Indian in US in 2016', Women's Achievement Award 2017 for Fashion.
Her regular clientele includes Miss America NJ, model Ujjwala Raut, CNBC/CNN Newsreader Joya Dass, actor-social activist Celina Jaitly, actors Esha Deol, Swastika Mukherjee, Mimi Chakraborty and Sudipta Chakraborty, besides many powerful women across the world – mostly in India and the US.
Further Reading: