Once a trailblazer, LG Electronics Inc. (LG) smartphone's journey has come to an end.
The decision appears to be cumulated after the company's smartphone division has been struggling since the second quarter of 2015. It was not all; LG's unresolved issues with its software and hardware are also to be blamed for its fall.
The "strategic decision to exit the incredibly competitive mobile phone sector will enable the company to focus resources in growth areas such as electric vehicle components, connected devices, smart homes, robotics, artificial intelligence and business-to-business solutions," the company said in a statement.
Here's how things went away in the wrong direction for LG Smartphones
The Good Old Days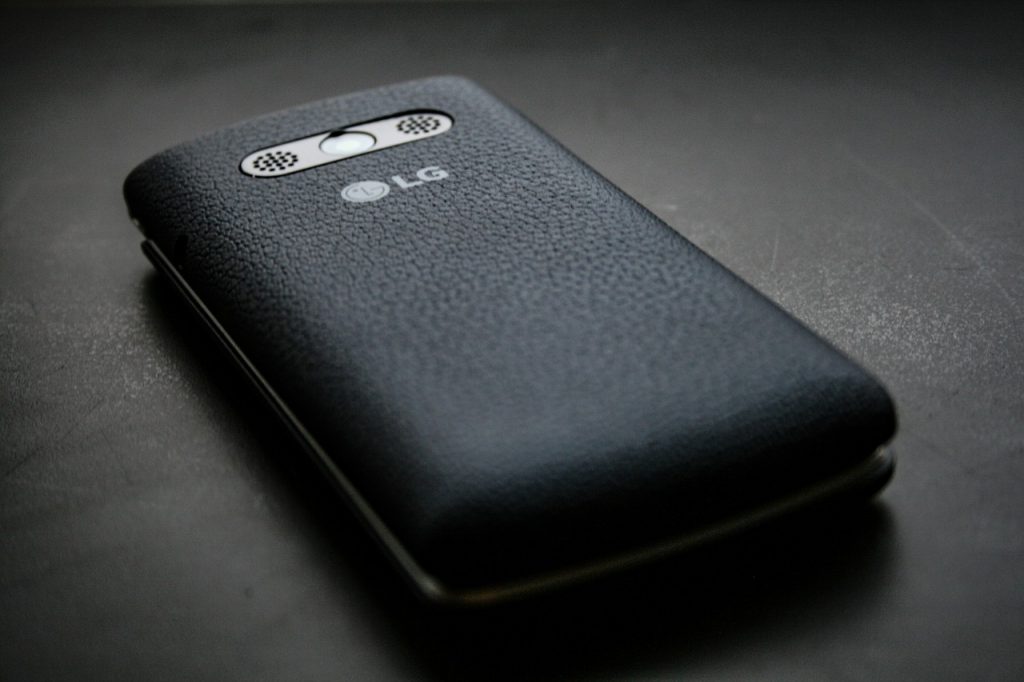 LG entered the mobile industry in the year 1995.
With time, the company became a trailblazer with its innovative technologies (including the ultrawide angle cameras) and advancement enriched handsets.
Surfing on the same innovation, LG became the third-largest smartphone manufacturer in the world in 2013.   
Emergence as an innovator   
LG has contributed numerous innovations to the mobile industry.
The firm was always open to trying new ideas/ technologies with their mobile handsets.
E.g., the ultrawide cameras technology- which became the foundation of today's cameras in our handsets.  
In 2013, LG launched the world's first true curved-screen Smartphone G Flex.
Adding more stars to its sky, came LG G4- armed with high-end photo-taking capabilities. 
LG WING 5G deserves a special mention. A smartphone that was launched with two screens, one of which could rotate up to 90 degrees.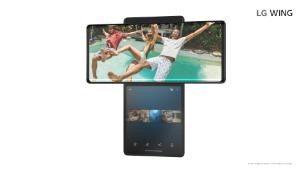 The Red Flags  
Over the years, Chinese rivals such as Oppo, Vivo and Xiaomi took over the market in split second.
LG's failed attempts to fix its software as well as hardware worries further pushed back the brand. Today, LG's share in the smartphone arena has shrunk to 1.7 %, globally.   
In 2020, LG could not even make it to the World's Top Seven Players, as per research conducted by Counterpoint Research, however, it still stands as the third most popular smartphone vendor in the U.S, following Apple and Samsung. (as per Canalys research.)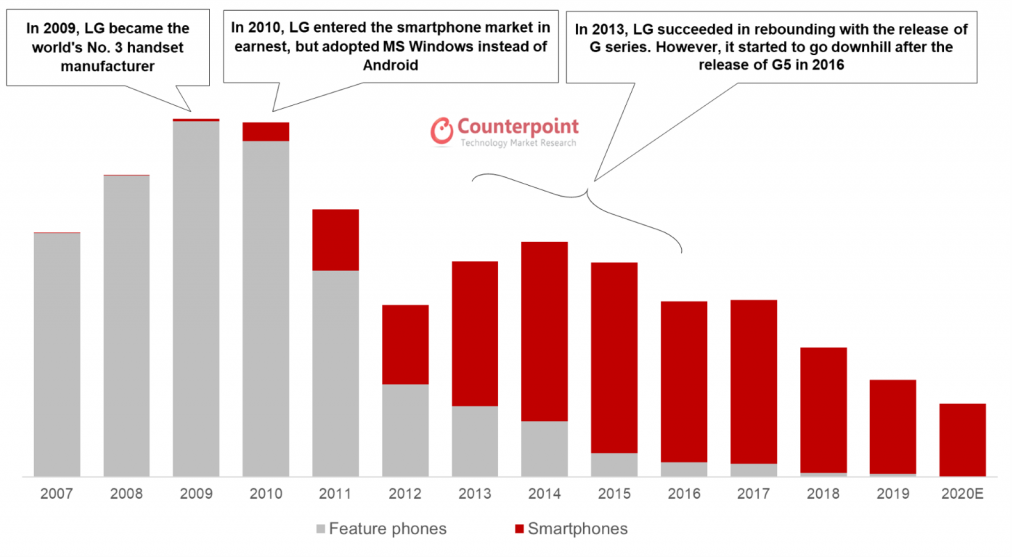 LG's exit has opened new market opportunities for Samsung as well as Chinese mobile players like Vivo, Oppo, Xiaomi to surge their global share.
Here is the statement released by LG
What's Next?  
The company will be moving its smartphone division's employees to other LG Electronics businesses and other associations while other decisions to be taken at the local level.
The company will also work, in synergy with its affiliates- suppliers and business partners until the full closure of the mobile phone business.  
For existing LG smartphone users, the company will be providing service and software updates for a period, which will vary by region.
The statement released by the company also says, "Moving forward, LG will continue to leverage its mobile expertise and develop mobility-related technologies such as 6G to help further strengthen competitiveness in other business areas."
In a recent interview, the company's head of global corporate communications Ken Hong asserted, "LG brand's departure from the mobile space may be disappointing to some but we're in an industry where pivoting and doing what's in the best interest of employees and shareholders is also critically important.
As other beloved phone brands have demonstrated before us, it's a numbers game, not a popularity contest." 
Further Reading: