Once fighting with its ruptured waste management system and garbage heaps, Indore today wears the crown for being the cleanest city of India – not for one year, but consecutively for four years.
Setting a benchmark for others, Indore has resolved almost 90% of its solid waste challenge! This is an embodiment of the combined efforts pushed by the citizens and administrative staff.
So how did Indore sweep its mounting landfills? Let's have a look at the city's inspiring journey towards cleanliness
Challenges
Before 2016, Indore was struggling with irregularities in the Municipal waste management systems and procedures- there were loopholes everywhere.
The cleanliness drive in the city was started under the leadership of two municipal commissioners, Manish Singh and Asheesh Singh and Mayor Malini Laxmansingh Gaur.
Five parameters are required to be fulfilled to be a clean city:
100% sewerage system with total recycling of treated sewage preferably for irrigation
100% solid waste management system with total recycling of waste products
Effective drainage system coupled with water harvesting of rainfall run-off;
Paving or grassing of raw surfaces between road edges and building lines
Daily sweeping of roads and streets ensuring zero spread of solid waste.
Indore fulfils all the aforementioned parameters under a percentage bar of 80-95.
The city segregates its waste well, at every corner.
The roads are clean with zero litter.
Beautiful gardens have replaced most of the landfills.
The city has gotten rid of its dumping grounds.
The multi-layered Strategy adopted by Indore
Segregation and the proper management of solid waste
Citizens have been encouraged and mandated to segregate waste into wet and dry at home before handing it to the door-to-door garbage collection vans.
For the collection, approx. 470 vehicles have been designed and deployed to collect solid waste from all 85 wards and transport the same to 10 transfer stations.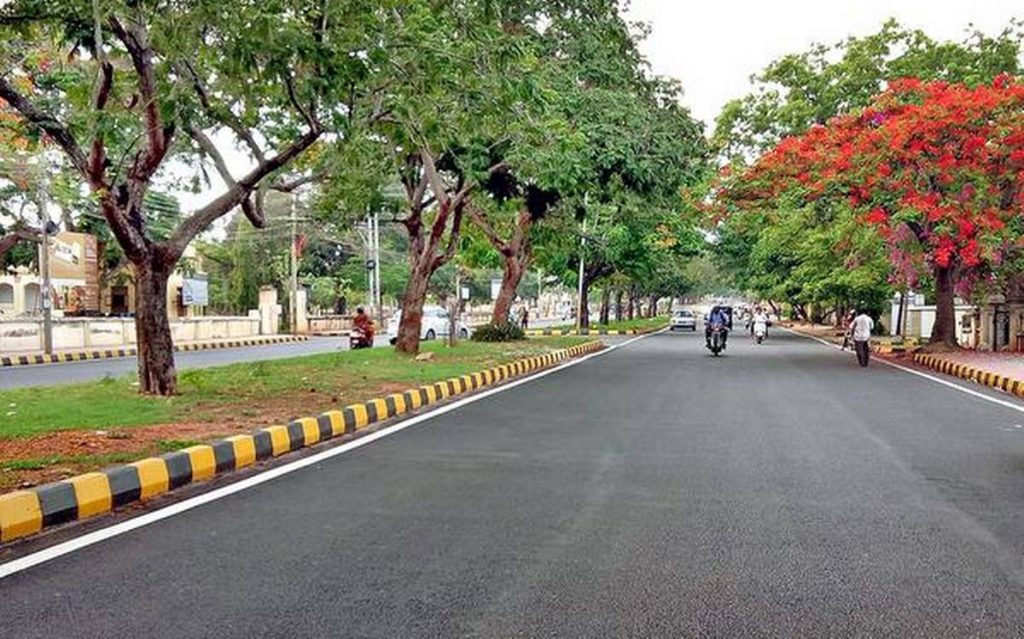 Each vehicle driver has been assigned different areas and the route map.
Before handing to collection vans, the waste needs to be divided among three parts-
Kitchen waste
Dry waste
Hazardous waste (expired medicines, sanitary pads and related materials)
The vehicle too, has three compartments and the vehicle helper makes sure that the house owner drops the waste in the assigned divisions of the vehicle.
Failure to segregate waste can attract hefty fines and the IMC has collected upwards of Rs 25 crore as fine in 2017-18.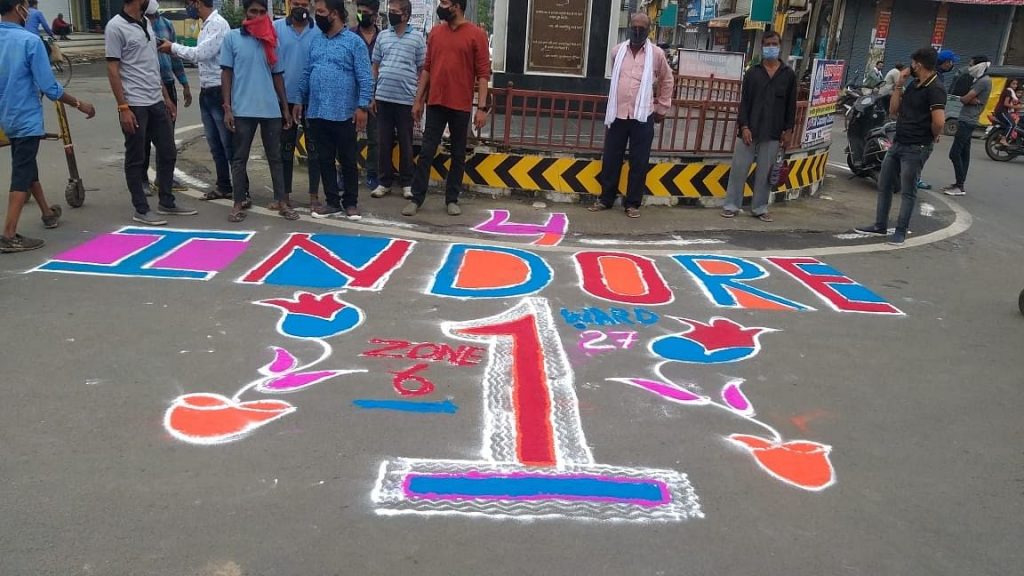 IMC has GPS-enabled waste collection vans to track and detect breakdowns.
Afterwards, Dry waste is compressed and picked up by a mechanic capsule which is lifted and placed on the vehicle which is then transported to waste-handling plants located outside the city.
In the same manner, kitchen waste or wet waste is picked and transported to a composting plant next to a dry waste handling plant.
Hazardous waste is picked up in a capsule, which is then transported to the incinerator situated at a specific site for burning.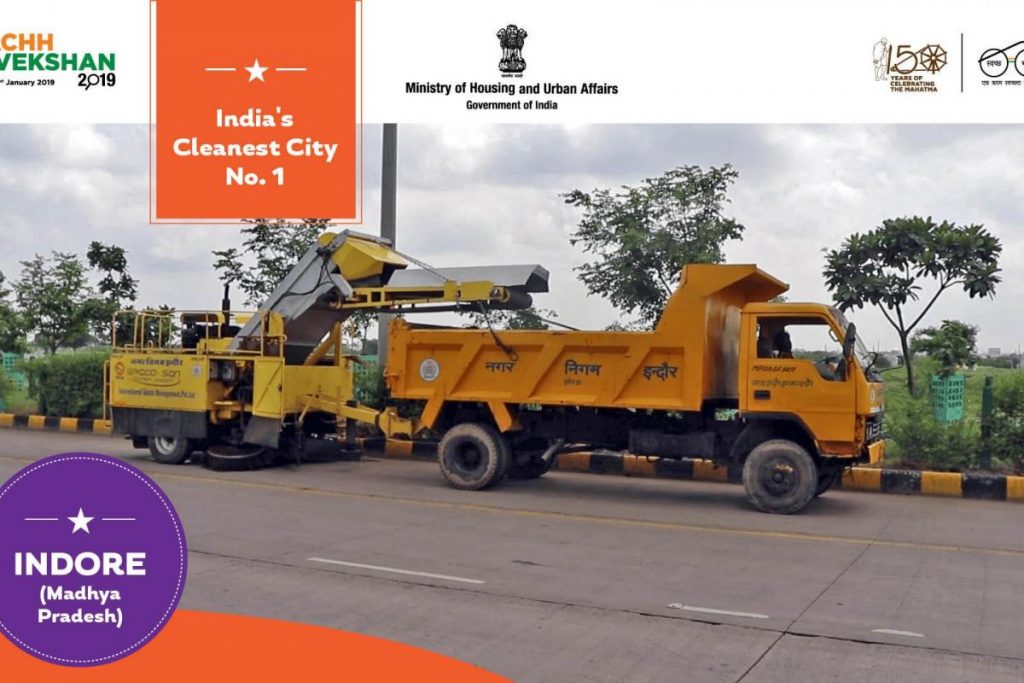 Indore has two dry waste handling plants which segregate dry waste into 12 categories and convert these into bundles, ready to be transported for various industrial uses.
Composting plant converts wet waste into manure, which is later sold to neighbouring farmers at the rate of `2 per kg.
The plant has also set up a 20-tonne capacity biomethanation plant to generate methane gas and produce electricity.
Sweeping it off
Roads get a makeover every day with the help of motorized vehicles operated by an outsourced company.
There are safai darogas, sanitary inspectors and health officers to monitor and manage the work and a workforce of 8500 works, taking care from wall to wall.
Through an online system, the control room team coordinates and monitors the work.
Sewerage system
3 Sewage Treatment Plants take care of the city's domestic sewage flow of 350 mld (million litres per day).
Leveraging technologies including tertiary treatment of chlorination, the final discharge has a Biochemical Oxygen Demand of a low 11 ppm, against the requirement of 30 ppm.
The treated stream is discharged into the Kanha tributary, which later joins the Chambal river and used for power generation and irrigation through the Rana Pratap Sagar Dam.
With these efforts, Indore has achieved the milestone of an ODF (open-defecation-free) city.
Efficient drainage System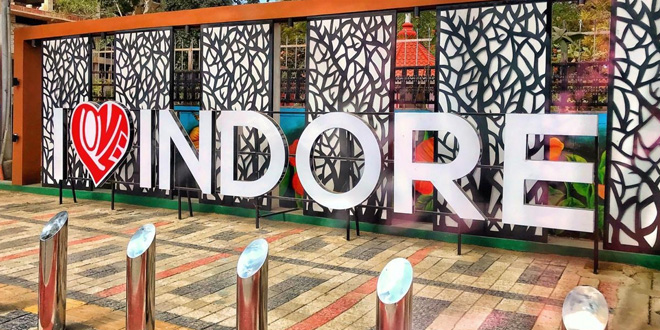 The absence of solid waste and litter on roads and streets helps the drainage system of the city to run smoothly.
The entire drainage network, connected efficiently fells in an outfall storm sewer that further discharges into the Kanha tributary.
Initiatives like water harvesting, higher pavements and zero dumpings in the vacant plots have helped Indorians to keep their city, green and clean round the year.
India needs such inspiration to bring a cleanliness revolution in other areas as well.
Further Reading: