Post its statement that the country was targeting record exports this year, the Government of India announced a ban on all kind of wheat exports with immediate effect to combat the rising domestic pricing that are mounted at a 12-year high.
However, the move came at the expenses of farmers whose incomes are already petite, and now have to sell their crops for lower prices to the government.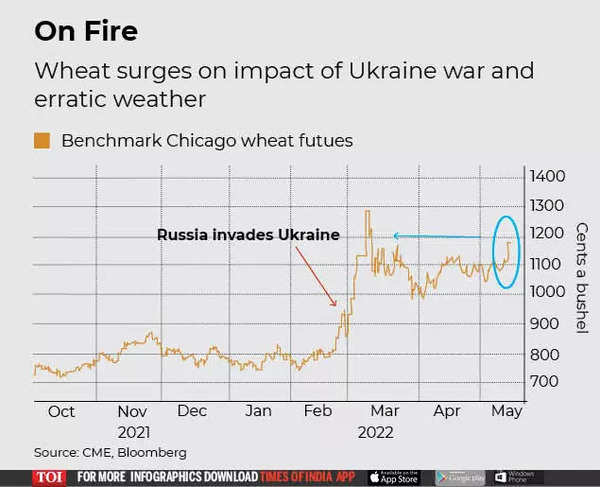 The government said it would still allow exports backed by already issued letters of credit and to countries that request supplies "to meet their food security needs".
The move to ban overseas shipments was not in perpetuity and could be revised, senior government officials told a press conference. (Reuters)
Mounting Wheat Price and Government's take
Wheat prices in India have reached new highs, with certain spot markets seeing prices as high as 25,000 rupees ($320) per tonne, considerably above the government's minimum support price of 20,150 rupees.
Also Read : What is ISO Certification and why does it matter?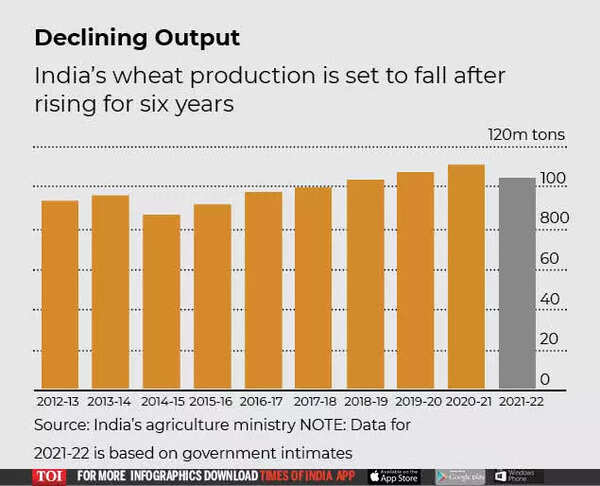 Wheat flour prices in India are also rising due to rising fuel, labour, transportation, and packaging costs.
"It was not wheat alone. The rise in overall prices raised concerns about inflation and that's why the government had to ban wheat exports," said another senior government official who asked not to be named as discussions about export curbs were private. "For us, it's abundance of caution." As reported by Reuters.
Forecasts and end-results
Around 111.32 million tonnes of wheat production was forecasted by the government in February which was later cut down to 105 million tonnes in May due to extreme heat and spike in temperature.
Post Russia-Ukraine war, India, being the second largest wheat exporter exported a record 7 million tonnes of wheat in the fiscal year to March, which was more than 250% from the previous year, according to Reuters. In April, India exported a record 1.4 million tonnes of wheat and deals were already signed to export around 1.5 million tonnes in May.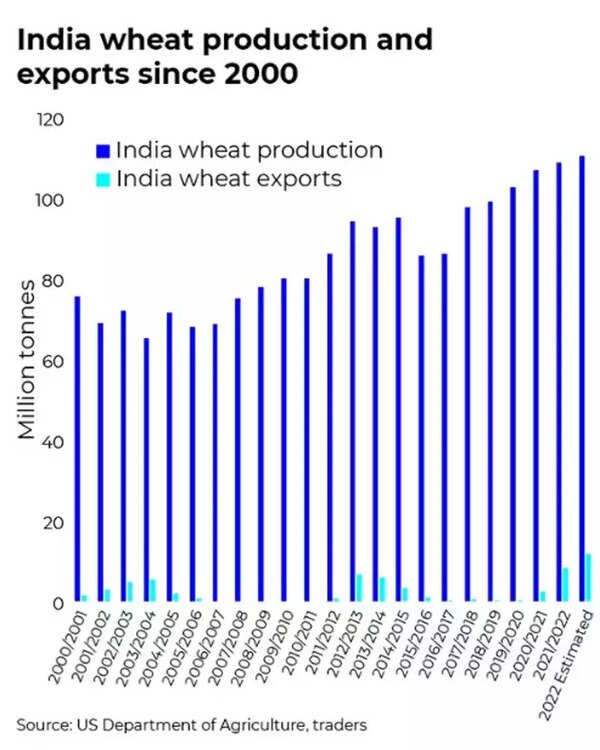 The FCI has purchased just over 19 million tonnes of wheat from domestic farmers so far, compared to a total purchase of 43.34 million tonnes last year. It purchases grain from local farmers in order to run a food distribution programme for the underprivileged.
Farmers have preferred to sell wheat to private dealers, who offered better rates than the government's regulated rate, in contrast to past years.
The government said that exports could still take place if New Delhi approved a request by other governments "to meet their food security needs." Egypt is already in talks with the Indian government regarding exemption on export ban.
Exception to India's wheat export ban
In the official notification, the Central government said it will allow only export shipments for which letters of credit have been issued on or before Friday. Besides, the government will also allow exports on requests from other countries, the notification issued by the Directorate General of Foreign Trade (DGFT) said.
Further Readings