The country's diagnostics sector is experiencing a major reform in the past decade and most relevantly, saw the acceleration during the pandemic phase. The diagnostics sector has seen an influx of startups scaling their operations and establishing themselves among the most prominent players in the sector. Standing out among these, with its forward looking approach and technology penetration is Unipath Specialty Lab Ltd. (USLL).
Coupling advanced laboratory science and futuristic technology, USLL established its name among the few in commercializing several high-end mainstream tests since its inception. Anchored by a qualified and experienced senior management team with a well-defined organizational structure, technology & innovation and strong information systems, USLL has earned good will for its clinical excellence and accurate reporting. Speaking with the Corporate Review, Dhrubajyoti Bandyopadhyay, General Manager & Business Head of USLL shed light on various innovations of the diagnostics leader, its mission and achievements.
Here are the edited excerpts:
The Beginnings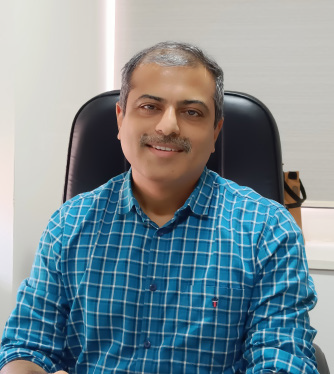 A young team of medical graduates from CMC Vellore, led by Dr. Jwalant Shah (Director), with their persistence and determination, laid the foundation of USLL in Ahmedabad in 2009 to bring a revolutionary change in the diagnostics
vertical. Throughout the brand's journey, many leading names of the industry like Dr Jwalant Shah, Dr. Apoorva Shah, Dr. Neeraj Arora, Dr Mohan Galande, Dr Amisha Shah, Dr Kushal Shah, Dr Meenu, Dr Viral Shah, Dr Pankaj, Dr Ekta Jajodia , Dr Kaushal joined hands with USLL and led the team to explore a variety of new areas like Next Generation
Sequencing to expand the brand's core expertise and create a comprehensive diagnostics menu to serve the Industry.
Core Expertise and the Growing Scale Of Operations
USLL offers a wide array of diagnostic tests viz. biochemistry, molecular diagnostics, cytopathology, histopathology, clinical chemistry, serology, haematopathology, cytogenetic and microbiology. As per a report, USLL has 51 collection centres and has also tied up with 3,085 clinical labs as of September 30, 2020, at many places in Gujarat and outside Gujarat. On a standalone basis, the revenue of the company grew by 35% on a y-o-y basis during FY20 backed by a 25% y-o-y increase in the number of patients tested.
Key Differentiators
A synonym to quality services and clinical excellence, USLL's every lab has been awarded accreditation by National Accreditation Board for Testing and Calibration Laboratories (NABL) and is ISO 9001:2008 certified which specifies a requirement for a quality management system. Today, USLL has the highest number of NABL accredited labs in India. USLL stands among a few 1-2 labs that has pioneered in launching flowcytometry diagnostics in the Eastern region. Since USLL has many pioneered doctors in its wing; it serves as a premium pathology lab where one can have a second opinion over high-end histopathology for any confusion. Hence, second opinion pathology marks as a key differentiator for USLL. In cytogenetics USLL provides reports within 7 days with a consultation which is very uncommon in India as in normal cases it takes an average of 12-15 days across other labs nationwide. The reports hold a 90% accuracy percentile and cryptic translocations reports, again proving the brand's expertise.
Bringing Digital Lab Initiative in India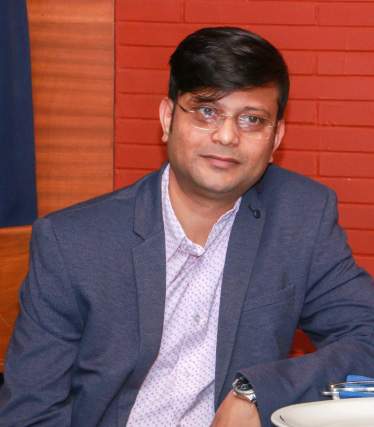 To further empower the healthcare sector, USLL is marching ahead to launch its digital lab initiative for. distant pathology services which will cover not only the remote places of the country but international boundaries as well. The team is building a digital platform and training the teams of its international partners in its reference lab in Ahmedabad. These trained representatives will then join their indigenous teams and will work there via USLL's digital model.
Precision Oncology Medicine and Personal Genomics
USLL has introduced precision oncology medicine – wherein the company has launched precision oncology diagnostics for comprehensive diagnostics of the cancer patient and having both Illumina and Ion Torrent platform. This will further help the clinicians to understand an individual's genomics and will be beneficial for his further treatments. "COVID became a launching point and gave us opportunities to have good B2B clients, affiliations, acquisitions and bring doctors on board.
We saw a multi-fold growth during the pandemic and we have given strong support to patients, clinicians and have worked with some NGOs too. We helped a lot of NGOs to study and have trials done. We want to have a strong presence in the B2C segment as well. Being the Business head of Unipath Specialty Laboratory, we want to set an example in the healthcare industry while leading as the Most Reliable and Trust Worthy Specialized Diagnostics Services Provider, nationally as well as internationally." 

As promised we are here with a bang...we are pleased to announce the new era of Genomics from the basket of Unipath Specialty Laboratory. Presenting a new segment "Unigenome"- A life sciences division of Unipath". Unigenome is equipped with biggest and state of art high end sequencer Novaseq 6000. Along with Genexus and Novaseq we are determined to take a big jump into the Diagnostic and Research industry. Unigenome is committed to provide best in class services to researchers across the globe with our highly skilled Scientists & Bioinformaticians to provide Quality services.

 For more information please visit our website: http://unigenome.in
Leader's Periscope
Dhrubajyoti Bandyopadhyay
"A very consultative style leader who believes age is not the barrier in achieving a higher goal; it all comes down to passion that every human can possess."
Dhrubajyoti started his professional stint in 2003 and in diagnostics with SRL Diagnostics. During his association there, he introduced and established the concept of high-end diagnostics and oncology in the company's eastern region. Five years later, he joined Oncquest Laboratories and assisted in establishing its footprints in the eastern zone and some of the international countries and helped it in becoming one of the biggest brands in oncology and high-end diagnostics in India.
Post his stint at Oncquest, Dhrubajyoti joined the management team of USLL in Nov 2020, where he was looking at the company's indigenous growth. Later, he was given the opportunity to take the organization to the international healthcare sector. Then, USLL was completely operating in the B2B segment. After his joining, took the initiative to explore the B2C segment where USLL is directly connecting doctors and high-end specialists to people. Dhrubajyoti Bandyopadhyay possesses rich expertise in ONCO, IVF and other high-end specialities. He has been awarded by organizations as "Best Business Manager" of the country for consecutively 7 years. He has a management degree from ICFAI & ISBM. He also possesses digital marketing certificate from IBM & many more.
Plans Ahead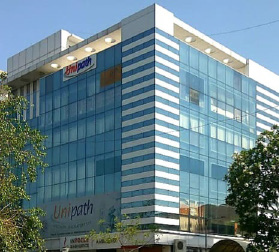 USLL has conscientiously set the agenda and led by example in the maturing private diagnostics space. USLL continues to break new grounds in adopting new technology. From leveraging on new-age mobility to getting futuristic equipment, USLL has always been ahead of the curve. USLL has taken the spirit of leadership well beyond the business matrix. Focusing ahead, the firm has many projects in its pipeline. The brand's research team is also having growing footprints in genomic market in India and abroad.
Piece of Advice
The diagnostics industry is not a normal business; it's the backbone of the healthcare industry. It is a service-based industry where we should treat each one of our patients as our family members. Diagnostics should be affordable and accessible to every person in the country. The majority of patients lack basic testing facilities and are often fearful of the expenses involved. We want to reach these people with accessible, better-quality and affordable diagnostics services. We are looking ahead to joining such government initiatives and being a helping hand.