Most of us panic over the thought of visiting a dentist. Our constant nix and hesitation for a dentist's visit is a blend created due to the issues like Dental anxiety, fear of needles, high costs or, a past bad experience. Prospered in unfavourable times (COVID-19), the rising awareness towards oral hygiene has resulted in a tremendous growth path for the industry. And this is just the beginning.
The alarming dentist and people ratio 1:200000 demanded the need of developing strong healthcare infrastructure in the dentistry field. Policies are being introduced by the Indian government to enhance oral health outcomes among the Indian population. Many new-age entrepreneurs are also investing their passion and vision to transform the oral healthcare space with advanced technologies and innovative solutions. India's dental service market is expected to grow at a CAGR of 7.34% during the forecast period of 2017-2030. To further fuel the transformation, a brand is empowering patients with affordable & accessible solutions and giving innovative regency to dentists.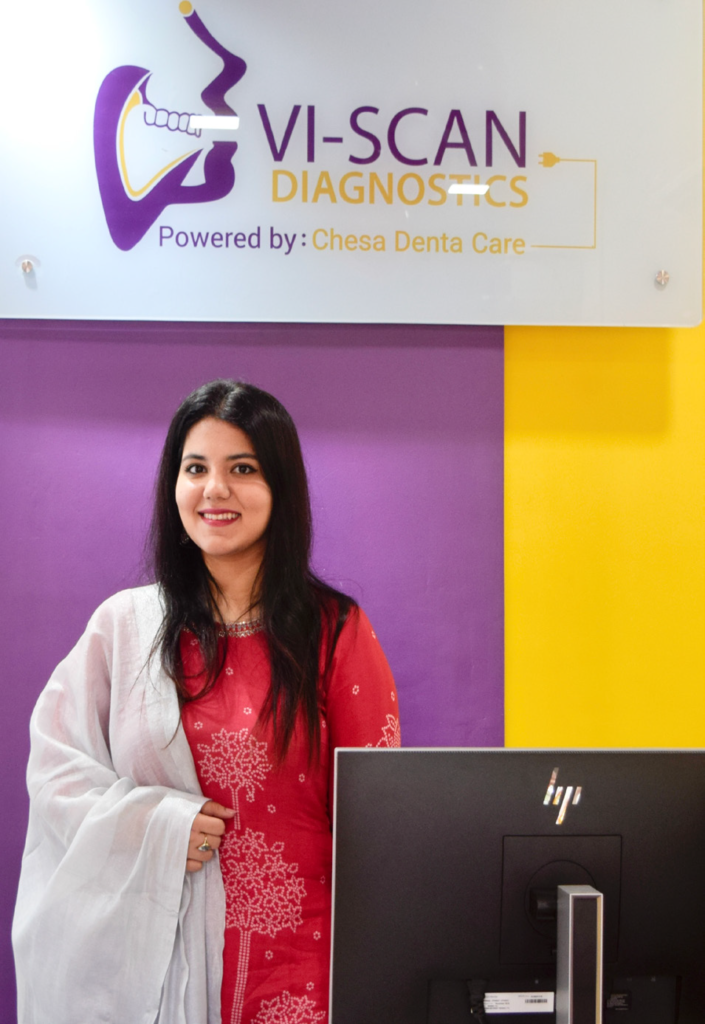 Vi-Scan Diagnostics, a brainchild of Dr. Shilika Lilaramani, which was started in 2017 as a pilot project, today has become the largest emerging Dental Diagnostics Chain in India.
Transforming Dental Diagnostics Space
Vi-Scan's point of departure was a brainstorming session at Lilaramanis' dinner table. The groundwork laid was to elevate the compromised practices in treatment execution due to lack of affordability and deficit technology in the vicinity of the Dentist. That's where Dr Shilika had her Eureka! moment and decided to give shape to her vision as Vi-Scan Diagnostics.
Backed by Chesa Dental Care, one of the largest dental equipment manufacturers and traders in India, Vi-Scan has expanded its wings across north, west and south India with 17 centres and has joined hands with more than 15000+ dentists while improving the quality of care and treatment provided to 200000+ patients since its inception.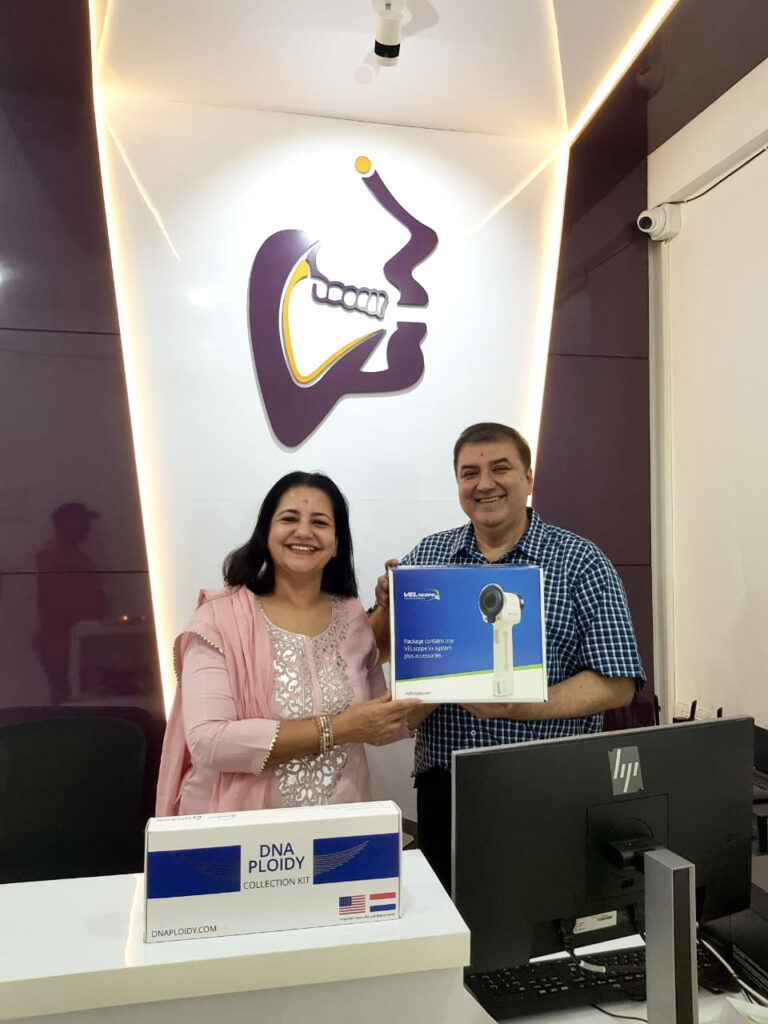 Dr. Shilika Lilaramani, under the guidance of Dr. Vijay Lilaramani (CEO) & Dr. Anju Lilaramani (COO), of Chesa, has led the project from a single CBCT centre to a brand, Vi-Scan Diagnostics, today, the largest chain of Dental Diagnostic centres in India.
Unmatched Solutions
CBCT
Cone Beam Computed Tomography is a technology used to take three dimensional (3-D) images of your teeth, maxillary sinus, nerve pathways, and bone in the maxillofacial region with a single scan.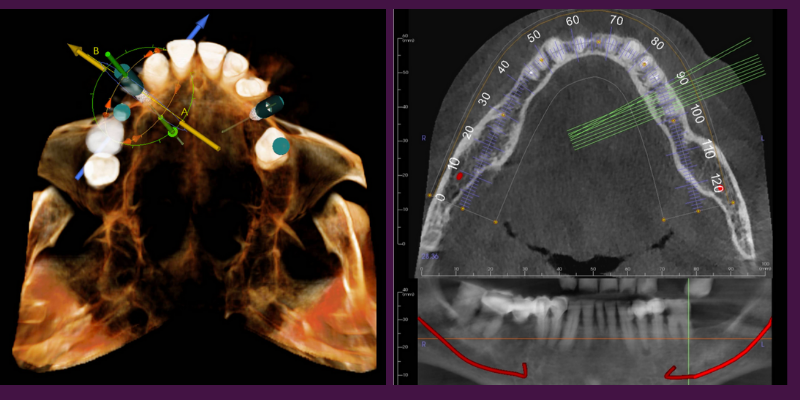 For lesions involving dental and bony hard tissues, CBCT is the imaging modality of choice with higher isotropic voxel resolution, lesser exposure, cost and time taken for a scan as compared to conventional CT scan. Hence indicated for treatment planning before implant placement, various Orthodontic, Endodontic, Periodontal, Pedodontics, oral surgery, prosthodontic, ENT, Orthopaedic procedures.
Orthopantomogram (OPG)
The orthopantomogram is a panoramic single image radiograph of the mandible, maxilla and teeth. It is often encountered in dental practice and occasionally in the emergency department; providing a convenient, inexpensive and rapid way to evaluate the gross anatomy of the jaws and related pathology.
Key Innovations
"Back in 2017, the absence of scanning modalities could be seen in major parts of the country like Delhi. We ran our first centre in Delhi as a pilot project and Vi-Scan was yet to be built. The dental industry welcomed us with open arms and there we created our niche with advanced technologies and innovative thinking. A step ahead, we opened another centre in Bombay. Till 2019, we were testing the waters and finally in early 2020, fuelling the project with full force, we formalized it as Vi-Scan Diagnostics.
Despite the pandemic, we picked up the right pace. Our low radiation, quality-driven, technologically-advanced and affordable machinery and solutions made us stand apart and differentiated our journey from others." – Dr. Shilika
Launching Commercially the Country's First Soft-Tissue Screening Service
In Bangalore, we have launched one of the first commercial soft tissue screening services at a Dental diagnostic centre. CBCT takes a 3-D image of your hard tissue structures however your soft tissue structures such as the tongue, pallet, mucosa do not get covered on a CBCT. Our soft tissue scanning service using the Velscope® has been launched in line with our goal of being a complete diagnostic provider to Dentists. It will aid in detection oral cancer at the early stage which over the years has taken many lives due to its delayed identification. This is a pain free, quick and safe procedure that is a must for anyone who is performing habits that can increase their risk to oral cancer. We have launched it in Bangalore as a pilot project, and we soon hope to introduce it to all our centres across the country.
Quality-driven Approach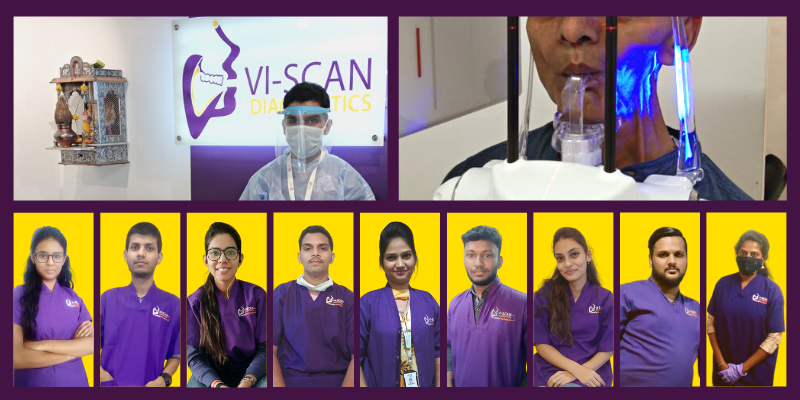 Our fundamentals are anchored on delivering a quality-driven customer experience. We provide a best-in-class environment at our centres. We are very stringent on quality processes with a forward-thinking technology approach. In the last months of 2021, we started our franchise model wherein anyone can invest and we help them with the rest of the process- from end to end administration and operations, reporting quality management, to the selection of area, staff- everything. It is primarily the investment that comes from the partner and we monitor the employees on the daily basis. We support them hand-in-hand and that's why our franchise fee is low as compared to other healthcare companies. I am proud to say we work very hard to maintain the same level of quality standards and the customer experience in all our centres; it's mirrored the same at each centre regardless of the centre being in tire 1,2 or 3 cities.
Journey Ahead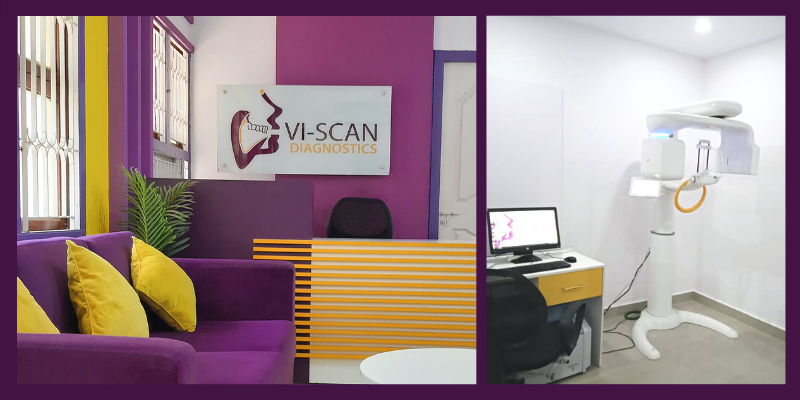 "We are digitalizing the way radiology and diagnostics work in dentistry."
I believe that our integrity has helped us get this far, we are not in competition with any Dentist, we work with them to support them and enhance their practice. We want to tap into and serve the areas where such technologies still don't exist. We were the first to open our centres in many of the locations that we are currently present in such as Kalyan and Hassan. That model works best in my opinion because we want to help dentists and patients who really need our services. We hope to make dental diagnostics accessible and affordable to all.
With the absence of dental diagnostic centres, patients, unfortunately, have to compromise on diagnostics and eventually the quality of treatment. We want to uproot such circumstances. We are trying to be an aggregator and a service provider at the same time so that every dentist can take the relevant diagnostics procedures of a patient before starting any treatment.
Our latest development has been to venture into the pathology space. Many dental surgeons, unlike general physicians and surgeons hesitate to prescribe viral marker and other important blood investigations before doing a procedure, this may lead to an unwanted risk to the patients and themselves. As the Dental community, we need to follow a protocol and prescribe blood investigations before performing any surgical oral intervention. By adding this service and providing home collection of samples we hope to create an easy and seamless experience for patients.
In line with the expansion process, we have opened our first Dental diagnostic centre within a full fledge medical diagnostic centre in Pune, since they were not familiar with the Dental market we are working with them to establish and run their dental wing, we are now ready to expand to more medical diagnostic centres that want to establish their presence in the dental space by providing our brand, administrative and technical support on a profit sharing, fast ROI model for investors.
We are looking forward to launching our mobile app for dentists to track reports, much faster and conveniently. We are targeting to increase the speed of reporting 10X using the support of artificial intelligence in the future and are working towards the same.
We have also tied up with Uber and introduced a service where a patient can travel from a dentist's clinic to our centre and get his/her tests done, and then back to the clinic or just go home! This is such that the patient doesn't struggle to reach our centre and the Dentist can enhance his/her patient's overall experience.
There are plans to add at least one international centre under our name as well, finger's crossed, by the grace of god we should have our first overseas centre soon.
For us, this year will be all about technology. Many innovations are there in the pipeline and we are striving hard to strengthen our presence in the industry. We look forward to connecting and associating with like-minded, motivated and inspired individuals and investors to share our vision and make it a robust reality, positive impact and scalability will continue to be our focus.
Piece of Advice
Keep inspiring yourself, it's not always easy, but finding magic in the small moments, in the happiness of your team or even one happy customer review should be the fuel that will keep you going in the right direction. I believe sometimes you make the right decision, other times, you make the decision right! It's all about ensuring that once we decide, we must dedicate and follow through to the best of our ability.