Gautam Adani displayed entrepreneurial qualities while he was younger. After his second year of college, he left to pursue a career. He was one of his parents' seven children, and they had struggled financially. His father was a retailer of textiles.
In order to begin working as a diamond sorter, Adani relocated to Mumbai. Even though his initial position only lasted for two to three years, at that point he had gained knowledge of the business's inner workings and how it adapts to the market. He was able to establish a diamond brokerage thanks to his industry understanding. It was the first venture he tried out for himself. When his brother Mahasukh Adani called him back to Ahmedabad to work at the plastic factory he had created, that was the next big turning point in his life.
As soon as Gautam joined the company, he began bringing PVC into India. He entered the world of international trade at that time.
Interesting facts
Adani enrolled at Gujarat University to study but left his commerce programme after the first year.
After quitting college and declining to work in his father's textile company, Gautam Adani found work as a diamond sorter in Mumbai in the 1980s.
Adani began a brief career in diamond trading before becoming wealthy at age 20. In 1988, he finally launched a company that imports and exports commodities.
Adani was allegedly kidnapped in 1998 in Ahmedabad at gunpoint for ransom after he and another person had just left a bar. They were ultimately freed.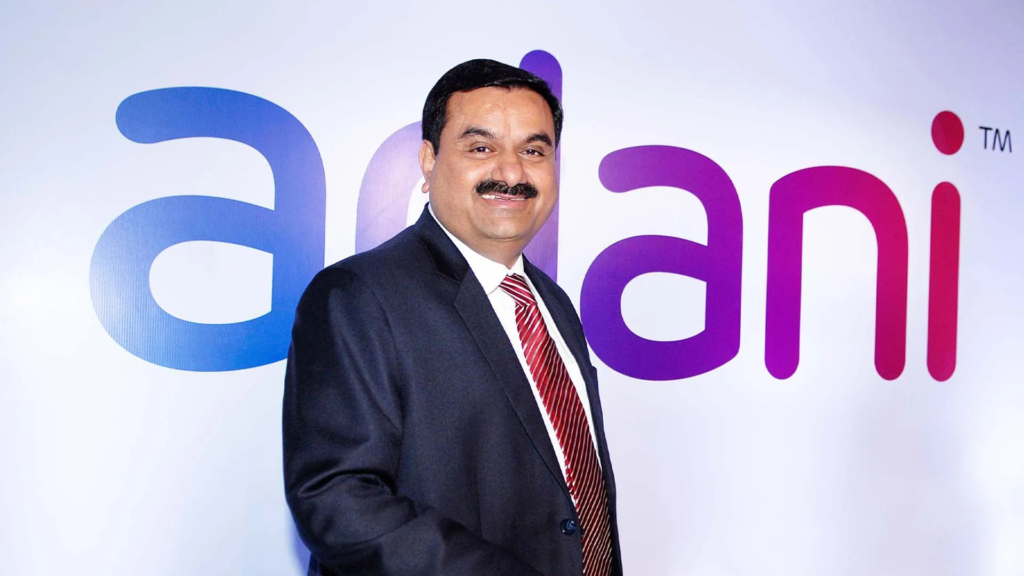 Adani also had a close contact with the terrorist attacks of September 11, 2001; hotel personnel assisted him in hiding from the attackers of the Taj restaurant, where he was eating, in a basement. He has been quoted as saying that from the table he was sitting at, he observed militants enter the premises.
Ability to recognize opportunities
A successful person stands out from the crowd due to their foresight and ability to seize opportunities. Living proof of that is Adani. When the Indian economy opened the door to globalization, he saw opportunities. He found it to be a blessing. He quickly expanded his business using the circumstances to gain access to the new market.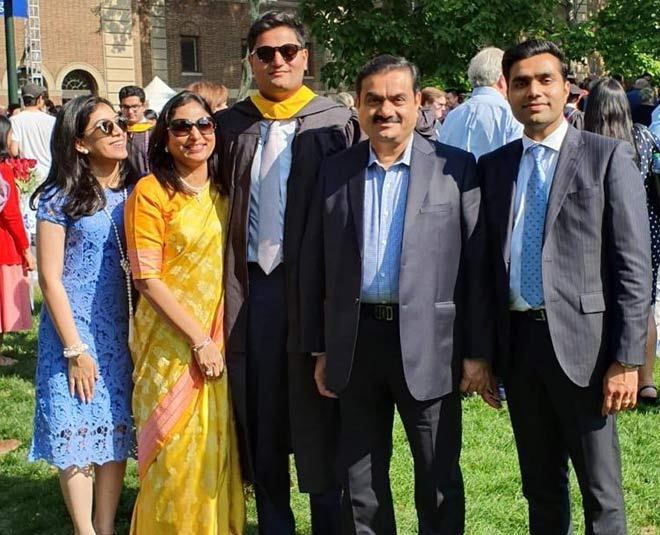 In 1988, Adani formed the Adani Group, but his business initially traded in agricultural goods and power. However, that altered in 1991 as the Indian economy entered a new era. In light of the change in market demand, Adani seized the chance to diversify. Adani Group gradually developed into a conglomerate by diversifying into several industries, including power generation and transmission, coal mining and trade, gas distribution, oil and gas exploration, ports, and special economic zones (SEZ).
Charitability 
Despite his meteoric rise to fame, Gautam never forgot his humble beginnings. He participates in a variety of charitable endeavors with his wife, Priti Adani, a dentist by trade and managing trustee of the Adani Foundation. The trust seeks to advance rural infrastructure development, school improvement, community health improvement, and more.
Net worth
As of January 4, 2022, Forbes estimates that Gautam Adani, the Chairperson of the Adani Group, has a net worth of little more than $80 billion. On November 24, 2021, Adani overtook Mukesh Ambani of RIL as the richest person in Asia with a net worth of $89.1 billion. The 59-year-old is ranked #24 on Forbes' 2021 Billionaires List and #14 on Bloomberg's index of billionaires.
Life lessons
If we look into Gautam's life, we can see that his ascent to the top wasn't simple. A self-made billionaire, he had to fight as everyone else did to get to this position. But he was also a visionary who grew up learning to seize opportunities as they presented themselves. Here are some life lessons that can be drawn from Gautam Adani.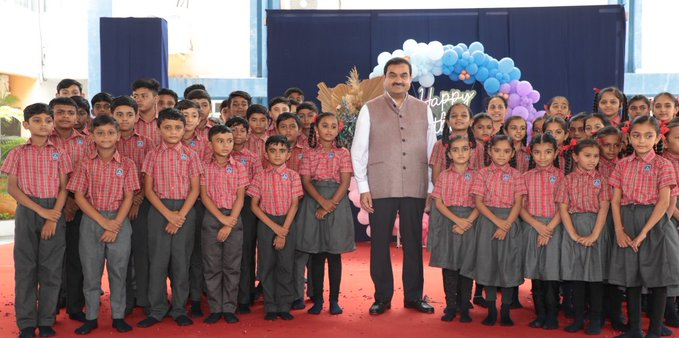 It's crucial to comprehend an opportunity's potential.
Adani possesses vision. He understood the significance of ports in the development of an economy. Adani succeeded in gaining a stranglehold over the market because he saw the potential of merchant ports. He continues to construct additional ports both domestically and abroad and is currently the largest port owner in India.
Diversification
He started out concentrating on diversifying his company as the market evolved. His firm was initially focused on exporting agricultural and energy products, but it has now diversified to include electricity generation and distribution, oil and gas exploration, logistics, and port construction. When India's economic outlook shifted, he was quick to spot business prospects.
Negotiation and Convincing skills
He once went to see Nitish Kumar, who was the railway minister at the time, and persuaded him of the value of linking the ports to the railway. He was able to persuade the minister to develop a port-rail connectivity policy. Port owners were permitted to build their own rail lines to the closest railheads under the programme.
Consistent learner
He hadn't received advanced instruction from prestigious business colleges. He picked up business skills by witnessing trade practises, which helped him understand the value of supply and demand. He is a sharp observer who recognises potential areas of growth in demand and is a proponent of grabbing the moment when it presents itself.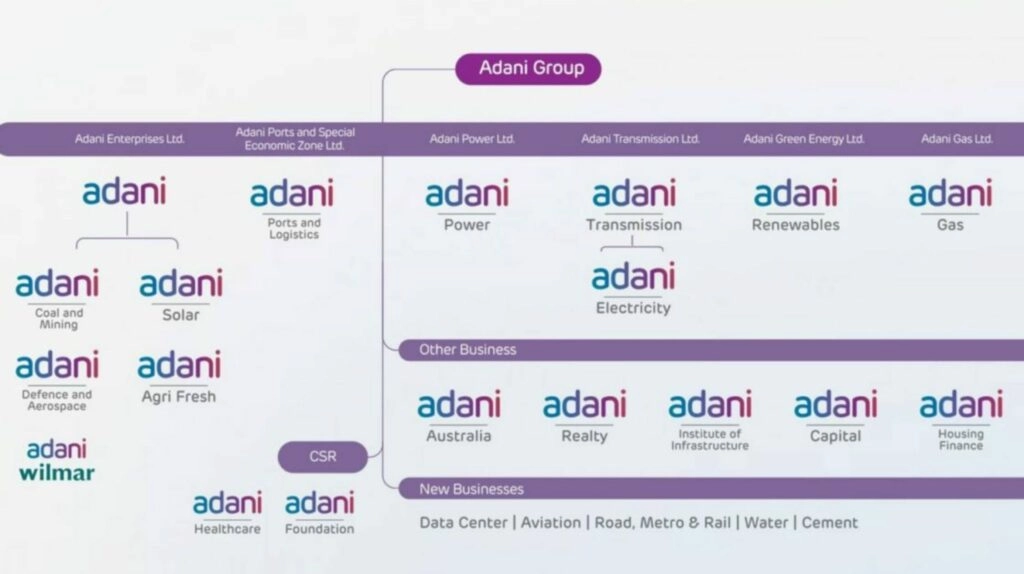 In his port, Adani constructed a 2 km long airport that can accommodate large aircraft. It is India's only port with an airport. He intends to make it fully operational to handle the transportation of high value, low volume products like pharmaceuticals and diamonds.
Hold on to values 
He is renowned for having unwavering principles and strong morals. Dealing with the government does not require you to pay a bribe, he said numerous times. He had his share of conflicts with the court and the government.
Long Term value Generation 
He understood the significance of comprehending the desire of other manufacturers and rivals for long-term possibilities and profit thanks to his great business sense. And eventually, his lessons enabled him to create a monopoly.
In 2019, India Today recognised Adani as the third most outstanding Person in India. His life is an example of how a guy may rise from a lowly beginning to become one of the most prosperous industrialists of his generation through focus and perseverance.
We occasionally find the life direction we've been looking for by reading the biographies of successful people.