As modern science is re-examining the role of dentists and dental professionals, we are observing multiple issues that the dentistry industry is facing concerning practice and products. India homes the second largest number of dentists in the world with 2.7 lakh registered with the Dental Council of India.
In the last decade, a wave of improvement has transformed the dental space. Unfortunately, the country's dental research hasn't scaled much on the international level. Even today, a large proportion of dental products are still imported into the country. We are yet to explore some barriers to rectify and innovate them to create an ideal atmosphere for the growth of dentistry, for both patients and providers.
And that's the territory where Piscium® stands dedicated to finding new ways to constantly improve the dental health experience for dentists and their patients.
Delivering quality products that complement the skilled craftsmanship of dentists
At Piscium®, identifying and resolving problems as a dental and medical devices manufacturer through innovation is a way of life. Here, the design thinking approach helps create innovative outputs that complement the skilled craftsmanship of dentists and help in achieving superior patient experiences.
Since its inception, Piscium® has very deliberately positioned its presence and operations as a company which converts scientific concepts into commercial propositions in dentistry. The journey of Piscium® illustrates its efforts and achievements as a brand. The brainchild of Malay Dikshit and Dr Trupta Dikshit, Piscium® launched the world's first-of-its-kind Alpha Nano-engineered Diamond Dental Burs.
A DIPP-recognized start-up, Piscium® was incubated at SINE – IIT Bombay and it has obtained funding from BIRAC (Department of Biotechnology, Government of India) to develop dental solutions. The Piscium® team possesses extensive experience in the fields of innovation, medicine, and management. They collaborate with scientists and medical practitioners to create and manufacture solutions that are both valuable and of high quality, by leveraging India's vast R&D capabilities. Piscium® wants to be recognized as an idea magnet for scientists, a company that can transform their scientific ideas into commercial solutions.
Product Portfolio
World's first commercially launched Nano-diamond bur
Nano-sized diamonds, embedded in helical blades mean longer life, significantly smoother cavities and minimal micro-leakage of restorations.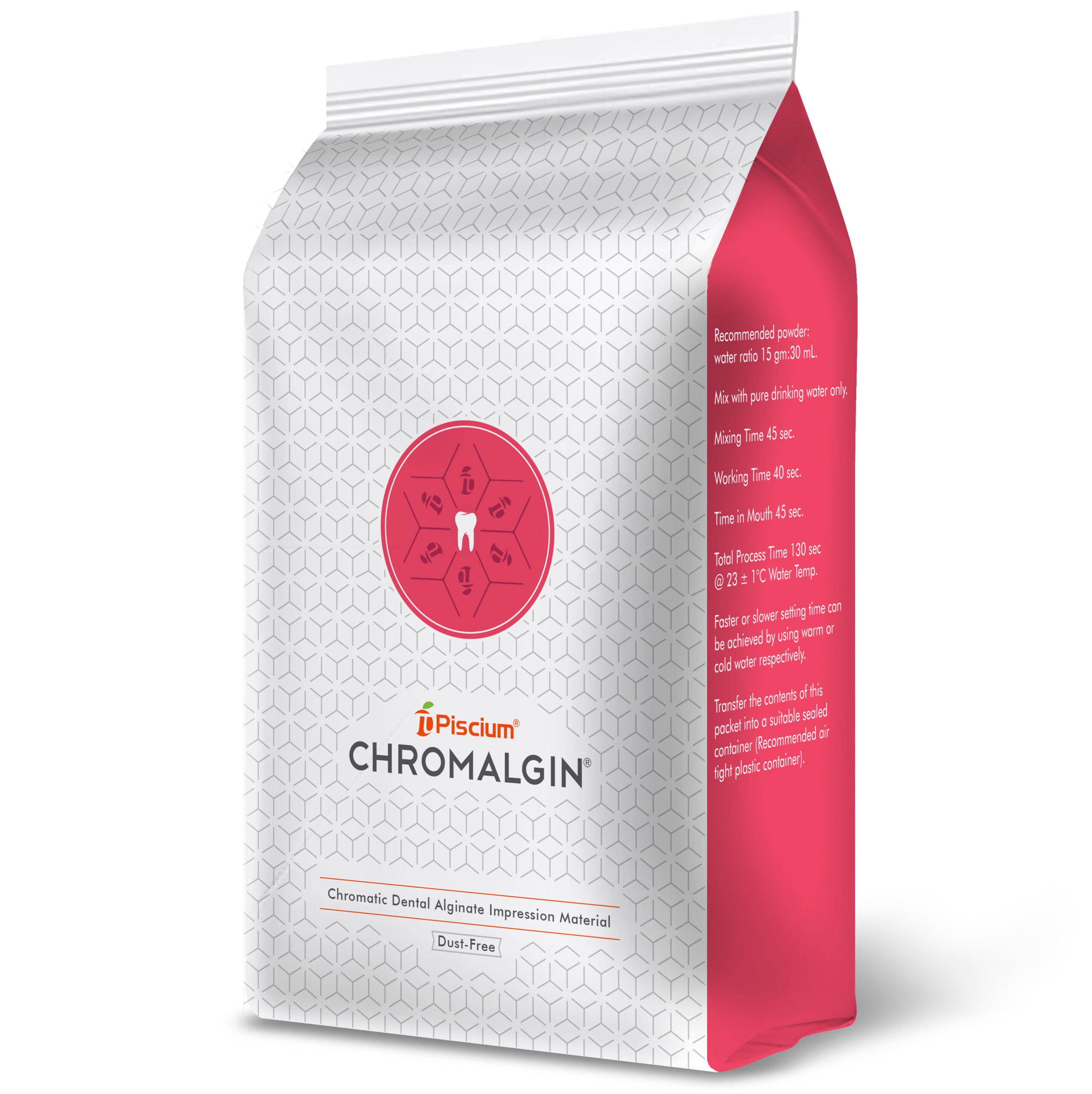 Dust-free dental alginate. This product was developed from scratch using help from the Institute of Chemical Technology-Mumbai.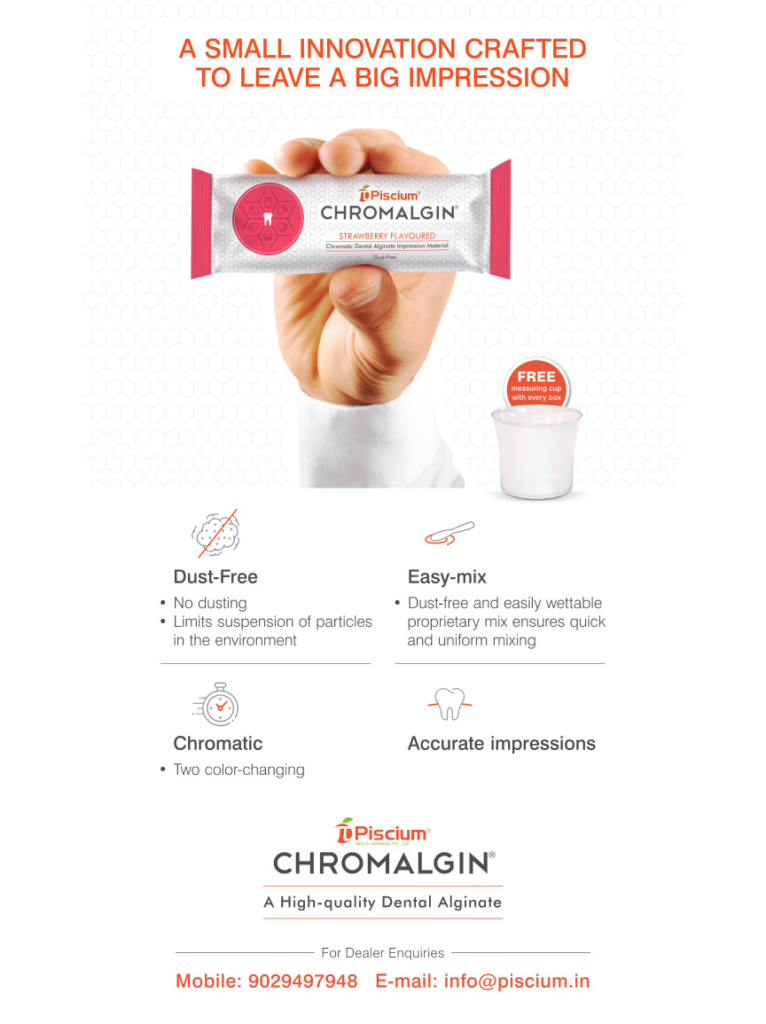 Alcohol-based hand sanitizer
Innovation as mentioned, is at the forefront of Piscium®'s strategy and its product pipeline will largely harness their understanding of micromachining, nanotechnology and formulations. Meanwhile, Piscium® is developing nano-engineered implants, burs for ortho and neurosurgical purposes, nickel-titanium root canal files and other products.
Research & Development
R&D Innovation is at the core of Piscium® at any given working hour. The team always looks forward to improving its solutions and working on the next new product. The brand expects to develop a portfolio of 15 products in the next couple of years.
Accomplishments
Piscium® holds a patent on Nano Engineered Dental Burs. This bur is the first of its kind in the world for in vivo use. Piscium®'s R&D efforts have helped the team to get the elite DSIR recognition. The brand's research findings on Nano Diamond coatings have also been published in scientific papers. The company is ISO certified and its products are CE Certified. In 2021, Piscium® also got featured among the Corporate Review's Top 20 Booming Biotech Companies in India.
Road Map
Piscium® has envisioned three growth drivers:
1) Innovations for any given year should be at least 30% of revenues
2) Double output every year through capacity expansion, efficiencies & better skill sets
3) Build close relationships with the scientific ecosystem
The Leader behind the brand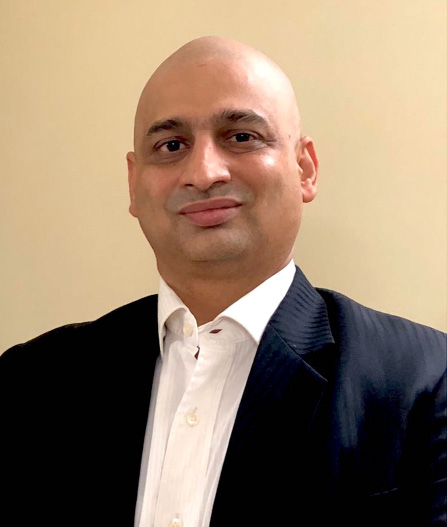 Malay Dikshit – MD & CEO
Malay Dikshit is a well-known name in the Marketing and Communications discipline. Malay is a PGDM from IIM-Lucknow and is also a Master's in Chemical Engineering from The Institute of Chemical Technology, Mumbai. Malay has made a significant contribution of his marketing, innovation and management expertise to leading brands around the world throughout his career path. He chaired vital positions at Moet Hennessy Diageo in Malaysia and Singapore after spending his formative years in sales and marketing at Reckitt and Cadbury. Malay later joined Tata Sky as Chief Communications Officer in 2015. After around three and a half years, he left Tata Sky to pursue his dream and begin a new chapter in his life as an entrepreneur.
Perspective on the industry's future
Over the next five years, India's medical devices and consumables will exceed the US $ 15 billion, surpassing all statistical forecasts and will reach 15% share of this industry. This change is driven by India's growing confidence in designing and manufacturing new products which create value, thereby resulting in increased investor interest in this sector.
While the incessantly soaring commodity prices threaten to ruin the party, companies that will survive and thrive are the ones with science and customer-centricity at their core.
Words of Wisdom
There couldn't be a better time for starting up in this country. If you think you have the perseverance, give it a go.