A young leader empowering Citizens for Sustainable Development
Hi Vipra, could you please give us a brief summary of what has been your journey before founding AKSHVI?
From my schooling point of view, I feel lucky that I could learn from a couple of different renowned schools with a story attached to every one of them.
Up to 9th class, I did my schooling from Atomic Energy Central School (AECS) at Narora Atomic Power Station (Uttar Pradesh) where I actively took part in national Olympiads.
India has similar Atomic Power Stations at 22 places across the country with a successful operation of 500+ reactor years.
I did my 10th class from Army Public School, Noida where I got to learn in a very disciplined environment and ventured into diverse activities like cinematography, sports, debates, seminars, singing, oil painting, etc.
This was the time where I also got a 100% Scholarship in FIITJEE for the preparation of IIT-JEE 2016. And then 11th & 12th class of schooling from Saint Xavier Sr. Sec. School, Jaipur.
During this time, I chose Economics as an optional subject with PCM.
I feel good that I could give due justice to my schooling with throughout involvement in various co-
curricular activities, maintaining 10 pointers CGPAs, getting a 96% in PCM and badges of NTSE & KVPY Scholar as well.
And then clearing the world's toughest exam IIT-JEE with admission at IIT Kharagpur, I got a platform to develop & deliver technological solutions to the masses.
I did my post-graduation in Economics with a minor in Maths & Computing.
During this 5-year tenure at Kharagpur, I first got a chance to build a Pan-India Dashboard at NITI Aayog (Planning Commission of India) to visualize Indian Agriculture on all parameters through a single-window system which was duly appreciated by the CEO– NITI Aayog, Mr Amitabh Kant.
Additionally, at NITI Aayog itself, I got a chance to go through some of India's biggest but lesser-known "Yojanas" announced after the country's independence to empower Rural India with water & energy infrastructure.
Then, I started developing a paper – "Social Cost Comparative Analysis to derive an optimal energy mix plan in India – Current Hurdles & Future Planning".
During this paper's development, to know the facts about the civil use of Nuclear Energy, I visited Bhabha Atomic Research Center (BARC) India, Dept. of Atomic Energy (DAE), BHAVINI (India's first Fast Breeder Nuclear Reactor).
To know more about renewable sources, I visited Biogas & Solar Plants in Gujarat, Punjab and Rajasthan.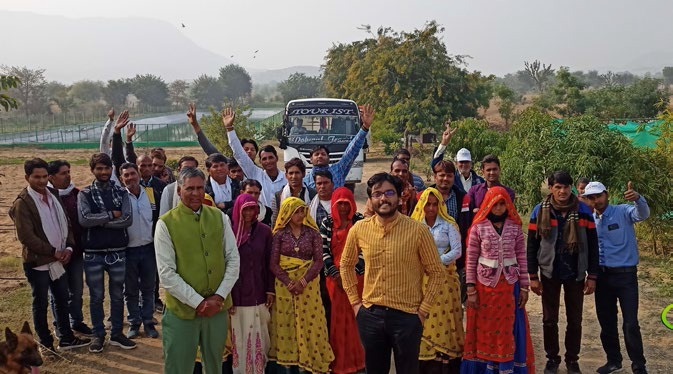 Then I visited ISRO to build possibilities in monitoring & planning agriculture activities from space.
At the same time also visited the rural pockets of Bihar, Rajasthan, Gujarat and Uttar Pradesh to be aware of situations on the ground, alongside.
This paper got accepted and I presented this paper at various conferences like the International Conference on Sustainable Development (Columbia University, USA), Role of Nuclear Energy in Sustainable Development (Austria) and International Youth Generation in Nuclear (Australia).
During this time, I also visited Stanford University and World Bank (USA) for more guidance.
This all happened up to my 4th year at IIT Kharagpur.
Also, the title of my final-year project at IIT Kharagpur was – "An Integrated Development Plan for a model Gram Panchayat in India" which has been duly accepted.
What initially drew you to establish AKSHVI? What has been the vision behind it?

After all these ground check visits in rural areas, understanding communities & visiting different prime institutions of India & abroad and paper presentations, I had a clear & firm vision.

In this situation when India is facing frequent floods & droughts, electricity cuts & increasing tariffs, sky-rocketing prices of Petrol & Diesel, rural & urban unemployment, crumpled infrastructure, harsh income divide, retarded growth, lobbying & biased-implementation of policies & laws, exploitation, migration, congestion, crimes, pollution, rebels, uncertainty in investments, etc.

All of this won't be happening in India today if all the water & energy infrastructure "Yojanas" announced after independence time itself would have been implemented in time.

Because without the right infrastructure, India couldn't develop its Agriculture & Manufacturing sector which could generate those required Jobs and build the economy.

Now, the reasons because of which, the "Yojanas" are still literally crawling in their implementation, are:

Public: Unaware Beneficiaries segmented in more than 84 regional & national "Sangathans" with their
ideologies

Governance: Inability to forge the required community involvement by federal governments of India
Administration: Lack of required manpower and technical tools in Indian Government Administration
This was the space, where I felt the need of establishing an organization that can work on 5 principles Unbiasedness, Technical Expertness, Awareness, Community Involvement and Vigilance

And that is when, AKSHVI AWARE PVT. LTD. came into the picture in April 2019 with guidance from Science & Technology Entrepreneurship Park (STEP), IIT Kharagpur in my 4th Year.
How is AKSHVI putting efforts in making India a water & energy secured country?
Revisiting all the pending "Yojanas" of the country after the formation of AKSHVI, we found one special "Yojana" i.e. Gram Panchayat Development Plan (GPDP) – a "Yojana" which can ensure the implementation of all the other "Yojanas" (including "Water & Energy for all") of the 16 ministries of
Indian Government listed in the 11th Schedule of Indian Constitution.
Preparing GPDP and ensuring its implementation is the constitutional right of each of the 2.5 lakh Gram Panchayats of India.
AKSHVI is helping Gram Panchayats in preparing these GPDPs on the 5 principles (Unbiasedness, Technical Expertness, Awareness, Community Involvement and Vigilance) it was formed.
This includes watershed development for flood & drought mitigation, biogas plants for clean & affordable cooking gas – organic fertilizers – organic pesticide, clean & affordable energy for irrigation & households (solar), Nuclear Energy to run refineries and heavy factories, dairy & food processing plants for generating livelihood for rural women – youth and adults.
Brief us about the current projects AKSHVI is running in India?
After building and training teams in the 56 Panchayat Samitis of 8 districts, AKSHVI finally made a model of its GPDP strategy in Chareda Gram Panchayat of Dausa district in Rajasthan.
Now the implementation of the GPDP has started in this Gram Panchayat and one state-level Administrative Committee has also been formed to decide to work similarly on all the other 11,140 Gram Panchayats of Rajasthan with AKSHVI.
Describe your take on COVID-19 as an organization?
Rural Rajasthan is not reporting its symptoms because of which lakhs of corona affected villagers are
going unnoticed.
This is happening due to underlying stigmas in villagers towards Coronavirus and the fear of community rejection.
To overcome these challenges, recently, we have formulated & tested an online-mobile app Corona Kawach Saathi (कोरोना कवच साथी) based strategy at the village-ward level to win over the current Covid-19 challenge across the state – Rajasthan.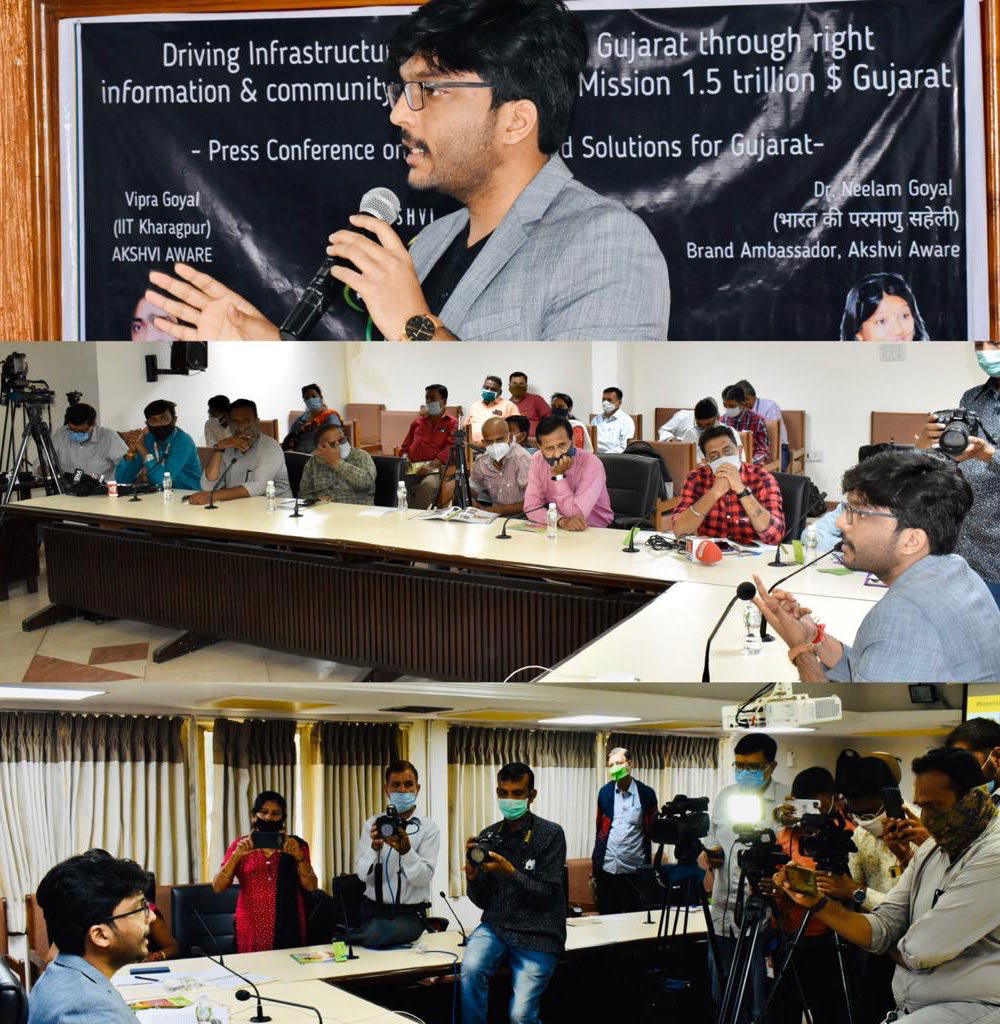 This pilot testing has been covered in Rajasthan's top electronic and print media channels like ZEE
Rajasthan, Dainik Bhaskar, News 18, First India, Rajasthan Patrika, etc.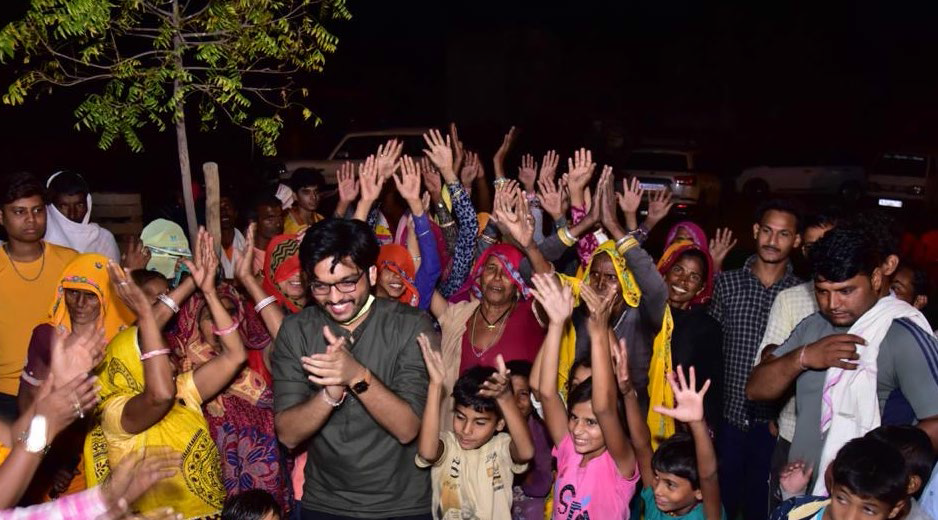 What's on the funding part as of now?
As our Beneficiaries belong to the underprivileged rural segment, any kind of subscription-based or
crowdfunding model of business is yet to be developed fully.
For all our works up till now, Dr Neelam Goyal (Bharat kee Parmanu Saheli), President, Parmanu Saheli Foundation has been our kind financial supporter.
Finally, before we close, what is that one life wisdom that you would like to share with everybody?
There is a poem written by the 2nd Director of AKSHVI – Mr R.K. Goyal (Ex-Shift Health Physicist at
BARC, author, content designer and strategist) which keeps us motivated all along:
…kyun koi us raah ko chune, jisme eershya va dwesh ki kami hi nahi…
…kyun koi us raah par chale, jiski koi manzil hi nahi…
…chune ab ek aisi raah, jisme shrijan ki gati kabhi thame hi nahi…
…chale ab ek aise raah jisme prem va sohard ki kami hi nahi…
Further Reading: