While the genesis of warehousing in the country dates back to the year 1889 when the then Secretary of State for India introduced the concept of grain elevators, the actual introduction came a few decades later when the Royal Commission on Agriculture in India (1928) sighted the hindrances associated and delivered suggestions regarding storage and warehousing.
The creation of the National Cooperative Development and Warehousing Board under the Agriculture Produce (Development and Warehousing) Corporations Act, 1956 gave an official introduction to warehousing in India.
Since then, we have witnessed the country switching from dingy buildings& structures storing goods and grains, covered in peeled off plasters, known as godowns to leading technology-driven storage units and warehouses.
From doing time recording activities on paper and documents, we have travelled to the modern Quick Response code Technology.
Real-Time Locating Systems and Radio Frequency Identification (RFID), sensor technology, Warehouse Management Systems (WMS), automation and other leading technologies all combined has made today's warehouses and distribution systems, more efficient and future proof for various sectors of the economy.
Also, supportive government initiatives such as the establishment of logistic parks and free trade warehouse zones, GST and technology advancements have created a vibrant landscape for transformation for the warehousing and distribution operations.
The tour of transformation does not end here.
As the internet fuels a remarkable shift in consumer behavior across the globe – from shopping online to mobile shopping, retail ecommerce has transmuted, which has, in turn, created a domino effect on the associated lines, including the logistics and has expanded the role of warehouses.
As new requirements are emerging, many industries and commercial sectors now look for an Omni channel experience, and this has led to a transformative shift in the role of warehouses; the industry has become the lifeline of the supply chain mechanism from being an element.
To survive in the fast paced global markets, warehousing and distribution companies are now marching ahead to gain the competitive edge by optimizing, mechanizing and automating the process to cut warehousing and distribution costs and increasing efficiency.
Working on the approach, a few game-changers are working to come up with high-tech, automated warehousing solutions to streamline all tasks, from picking and packing to storing and delivering, thus transforming the industry.
They are infusing value-added process in the warehousing and distribution horizon – from providing just-in-time packaging, to product assembling and customizing and even the customer collection/delivering services to ensure seamless storage and movement of goods.

And that's where the journey of a new-generation Logistics Service Provider, LastMile Transtech Private Limited (LMT) caught our attention.
One of the emerging logistics companies in India, LastMile's caravan is a story of how a question sparked an idea of innovation.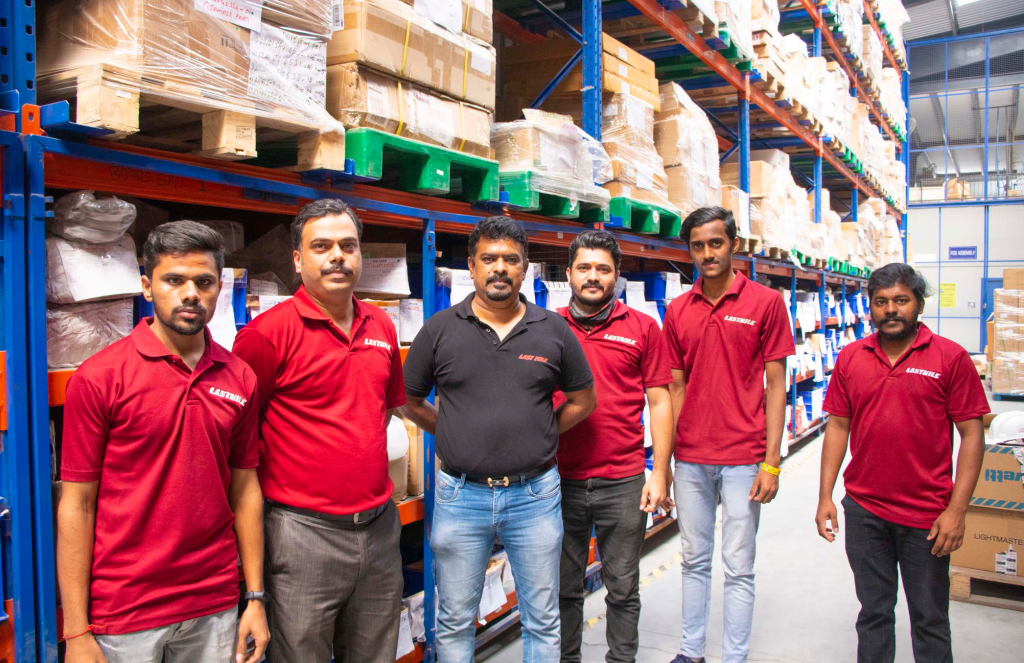 Since its launch in 2015, LastMile Transtech has become extremely popular for the consistent and great experience it caters to its clients with superior quality, and at the most economical value and thus, is rapidly taking over the Indian warehousing and distributions market through a dynamic and highly competent team of 380+professionals.
The company has established its footprints across all major cities and towns in India with 24 locations and 50+ warehouses that are networked through the latest technology-driven tools and supreme customer support.
Pioneering the best practices of the industry, LMT is parading ahead to be the leading Logistics Partner, delivering the most effective, innovative, practical and safest End to End logistics services solutions.
Widening the Warehousing Transformation: What makes Lastmile Transtech stand apart?
"We consider our self the anchor leg of the supply chain by putting our better than best to bring smile on customer's face by delivering their needs on time in the right condition."
Over time, LMT has strengthened its position as a Multi-Location, Multi Warehouse Operator serving Large Customers across industries such as FMCG, Manufacturing, Electrical Industry, Consumer Durables, etc. The elements that add stars to the LMT sky are:
1. Multiple Models of Distribution operated for multiple industry verticals

2. Best in Class WMS and TMS implemented SME teams deployed for Solution Engineering and Project Management

3. Transaction-based and Gain-Based Models of Remuneration Practiced

4. Latest technology based Solutions integrated to Managed Services to provide Benefit Beyond Excel reports

5. Unique Transportation Visibility Solutions

6. Logistics Infrastructure Leasing

7. Expertise and resources for Custom Supply Chain Projects

8. Structured Customer Service
Exclusive Services Menu of LMT
WAREHOUSING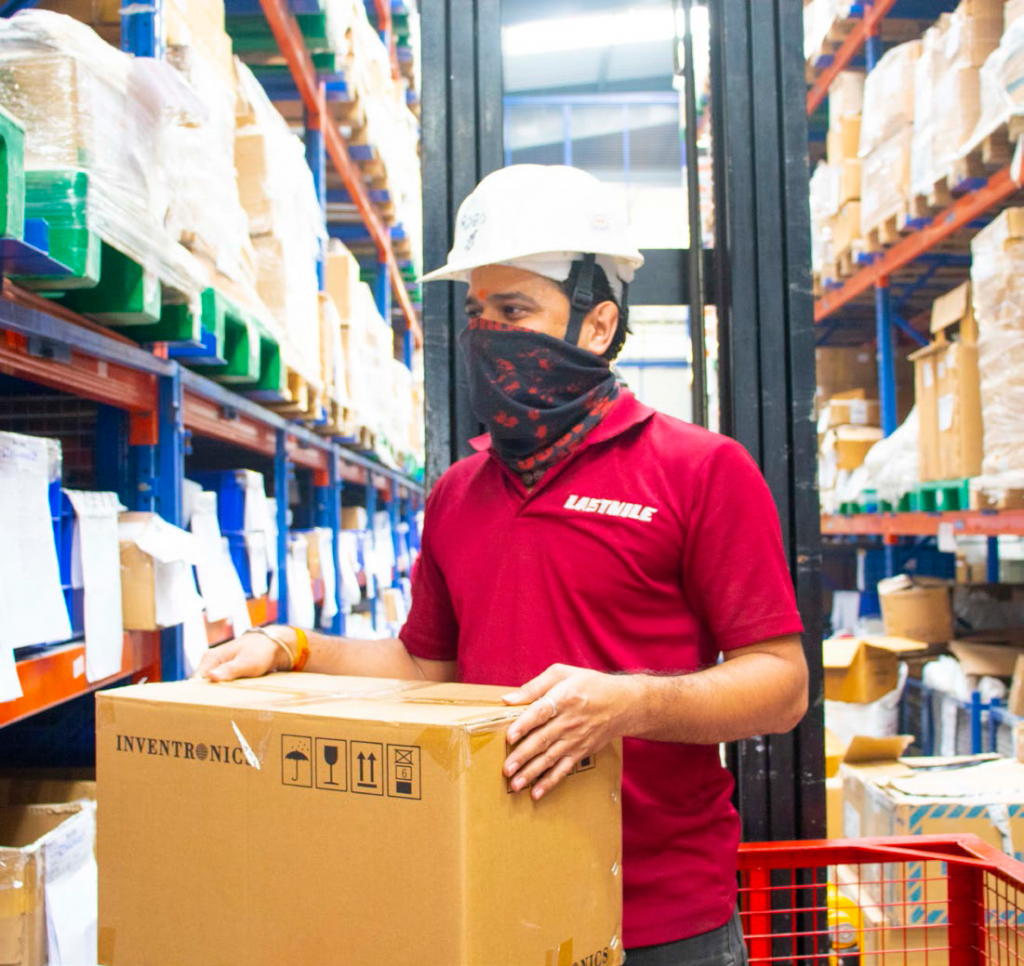 DEDICATED WAREHOUSE
LMT's dedicated warehousing solutions are known for their flexible facility layout and unique design to match the changing needs of one's business. Accommodated with present-day technology and a skilled workforce, LMT's dedicated warehouses ensure effective, streamlined and smooth management of day-to-day operations.
SHARED WAREHOUSE
Under this multi-client warehousing service, LMT allows its clients to focus on their core business while it manages the streamlined flow of materials/goods, for multiple clients under a single roof, that too in an economical way. The services delivered include:
Stock replenishment and Re-packaging
Bill passing and Follow-up with vendors based on schedules
Consolidation and Pre-alerts on receipts and dispatches
E-COMMERCE & SERVICES
With a stronghold in retail e-commerce, LMT simplifies the local movement of goods between distribution centres, channel partners and consumers. To date, the company has assisted hundreds of retailers with its last-mile solutions curate(d) to meet the unique set of requirements, and include same-day, next-day, direct-to-consumer, and pool distribution.
LASTMILE'S COURIER SERVICE
Another star, LastMile's courier service is a time-critical, same-day solution that has been operating for over 2 years. Under the service, the company provides scheduled distribution of preplanned deliveries, as well as on-demand services for top tier legal and accounting firms, Luxury retailers and national pharmacy and grocery chains, as well as a range of other clients. LMT's fleet of over 800 uniformed personnel takes care of the deliveries 365 days and nights a year.
CONSULTING SERVICES
LMT's consulting services keeps the rapid development of solutions and actionable recommendations at the core of its heart. Nurtured by rich experience, expertise and recommended infrastructure, LMT implies its consulting services in a good manner. The consultants work closely with clients to understand the process flow across one's entire supply chain or within specific operations and address the requirements accordingly. It includes:
Determining the optimal number, location and size of distribution centres

Consolidating warehouses after mergers and acquisitions

Performing "what if?" analyses based on various strategy options

Identifying optimal sourcing strategies and potential savings from cross-docking, pool distribution and other transportation strategies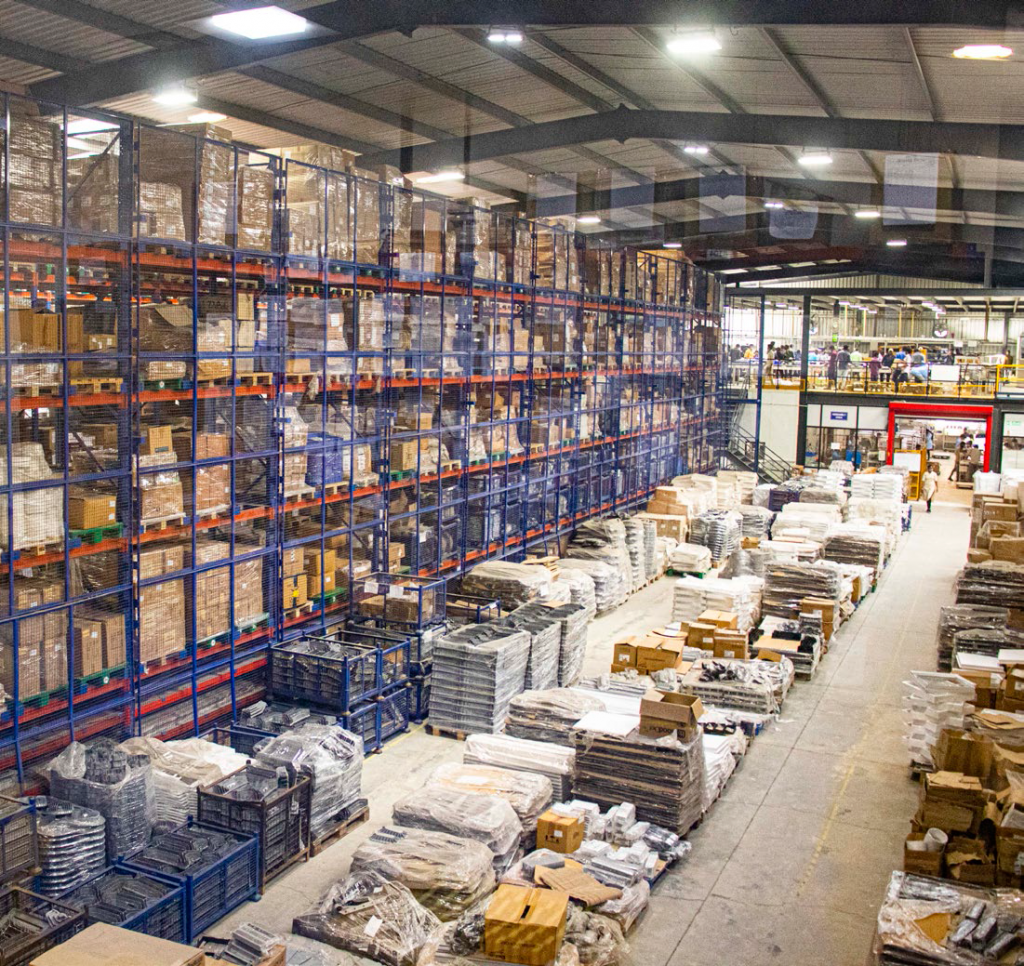 STRATEGIC SOLUTIONS
LastMile's comprehensive approach to supply chain optimization delivers competitive advantages at many levels.
Omni-channel fulfilment- LastMile's network of distribution centres, value-added warehouse service, specialized technology offer the convenience of a single-source provider.
Reverse logistics- Tailored solutions for business or consumer product returns processing, returns management, warranty adjudication, repair and refurbishment processing.
Factory support- Services include demand planning and procurement, management of inbound supplier materials and just-in-time delivery to the manufacturing line.
Aftermarket support- Cost-saving solutions for critical and service parts management and delivery.
DISTRIBUTION
Ensuring last-mile connectivity, LastMile's competent infrastructure provides consistent excellence at the national level, thus allowing its retail customers to reduce their investments in the owned fleet and focus on their core businesses. LML contracted carriers, installers and assemblers are generating the
industry's highest customer satisfaction ratings in the process.
Long-term rail agreements in place

Expansive India port and terminal coverage

Domestic 53' containers

International 40' and 45' containers

Large-scale drayage capacity

Cross-docking and trans-loading
INFRASTRUCTURE SUPPORT
LastMile designs implement and operate transformative solutions that are customized to take care of unique supply chain challenges. The company believes in innovative thinking, risk-sharing and mutual benefit and helps its clients to achieve operational continuity by enabling the rapid implementation of
supply chain solutions built on its information technology, facilities, logistics management, financial
services and human resources expertise.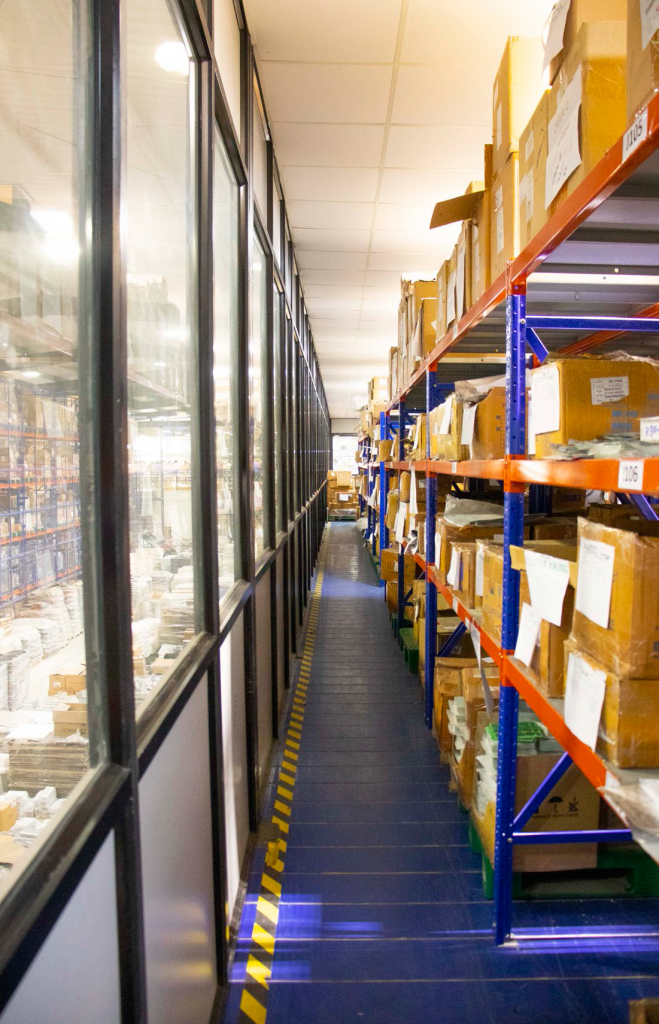 The cross-functional team at LastMile plans develops tests and executes solutions designed to exceed one's requirement and ensures to imply a transformational coating to his/her supply chain operations.
VITAARA'S FEATURES
Logistics Middleware
No Change Management required – Can be integrated with all current IT systems & processes
Current IT investments are protected as Vitaara runs as a plug-in to the system  

Continuous Optimization
On Board Freight Marketplaces, Freight Exchanges, and Return Load platforms
Benchmarks each shipment for unit logistics cost                                                                                       Records & Reports Deviations & Savings
In-built Dynamic Load Plans and Route plans          

Process Compliance
Adheres to set processes and planning assumptions during operations
Contracts and Routing are on-boarded on the application for compliance
Easily integrated to SAP for seamless flow of data from SO to POD                                                               

Decision Dashboards
Tracking Dashboards for Sales Department, Customers
Operations Decision Support Dashboard for Logistics Department
Financial Dashboards for CFO/Supply Chain                                                                                                         

Transport Visibility
Collaborate with Carriers & Transporters
Can integrate transporters with and without technology platforms
Independent tracking of shipments
All locations Geo-fenced with alerts for deliveries                                                                                               

Self-Invoice Portal
Priced Work orders for each shipment from contracts
Self-Invoice portal for Transporters with ePOD facility
Deviation rate approvals through tickets with approval workflow
We couldn't miss the chances to discover LMT's logistics secrets right from the origin and share them
further. So, we went to interview Ranjit Kedia, Founder & CEO at LMT.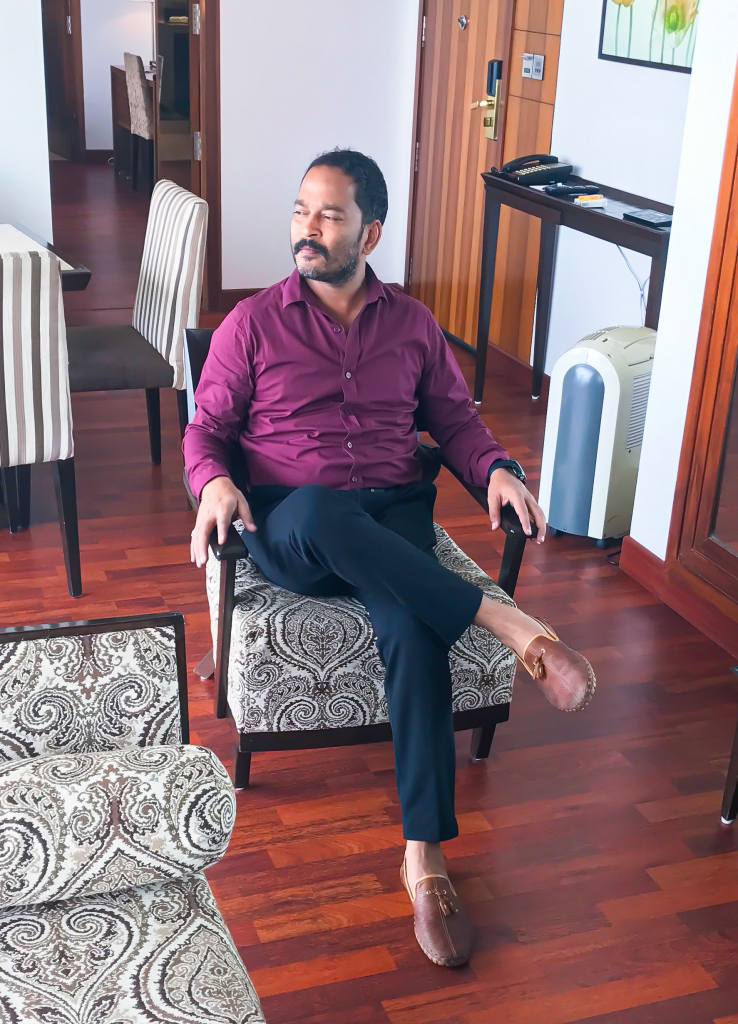 Ranjit has witnessed a wave of changes in the logistics industry. A calm leader, as tagged by peers and clients, Ranjit's professional experience demonstrates Dedication, Determination & Discipline.
Throughout his journey, he has been acknowledged for building strong, dedicated teams for dedicated supply chain, logistics, 3PL, and warehousing, operational branches and has provided dynamic leadership across multicultural environments.
Hi Ranjit, could you please give us a summary of what has been your journey before diving into entrepreneurship with LastMile Transtech?
It has been wonderful. I would say, it is not a journey but a process of finding a better version of me.
I entered the corporate world incredibly early, that was in 1992 when I used to sell insurance policies and had learned the fundamentals of selling & marketing.
Later on, I acquired knowledge in Finance & Accounts along with Administration from great leaders.
During this phase of my career, I had been a part of two large projects as Procurement and Godown Incharge, but life took a flight when I joined an organization where I had been allowed to learn different aspects of life including LOGISTICS.
I was part of Flyjac Logistics for 11 years shouldering different roles & responsibilities.
I am personally thankful to Mr AV Ravikumar for the opportunity granted to me during the tenure of my career.
Brief us on the journey of LastMileTranstech and the story behind its inception.
People… Its people around you who are the inspiration behind your entrepreneurial journey, thereby
the necessity to start the LAST MILE was ME MYSELF.
It was my inner soul that started demanding to do something more than what I was doing…The cultural difference of the Indian Continent and versatility of my character started demanding a breathing system than an ordinary system driven by few IT WIZARD.
The EQ power of creativity which we wanted to blend with IQ, SQ & EQ to the system that can allow us to bring underprivileged segments under a self-motivated work environment to cater to the logistics required in a very cost-effective manner.
I consider that "Benchmarking" should be done based upon previous best of self-performance, unlike industries parameter…The race must be with the better version of self.
Although there is no competition at work until it comes to the credit…We are in process of building up an organization that is scalable from bottom up.
What are LastMile's focus areas and services offered?
LastMile was started as a warehousing logistics company. In line with the evolution of customer
demand, we quickly ramped up the competencies to add skills of transportation to complement the last-mile delivery capabilities.
Today, we are positioned as a one-stop-shop Distribution Services = organization helping our customers to have instant access to their customers.
What is LastMile's current outreach across the domestic market? Are you planning to expand geographically and open offices in other capitals? Can you please share the current growth and


revenue figures?
In 5 years we are operational in 25 locations and the LastMile family is 500 strong and growing. We have been doubling our turnover approximately every 2 years. Going ahead, we will touch our target of being a 100 Crore enterprise by 2023.
What has been LastMile Transtech's move to face the unprecedented challenge – COVID-19?
COVID has been the biggest Supply Chain disruptor in this century.
All stakeholders have to work together and create linkages that can help the brand owner reach the product to the shelf.
At LastMile, our effort has been to take proactive steps for making the capacity available when required, which is also becoming a challenge in the current situation.
Deploying technology for predictive intelligence helps us to plan and provide our services to our customers.
Who are LastMile's corporate clients?
In the first 5 years of our journey, we started our customer acquisition with the Growing Brands of India in the segment of Electrical & Electronics product distribution. We then moved on to acquire larger and established brands in the same space leveraging on our base. In the next 5 years, LastMile is ready to acquire and retain Superbrands in the Indian distribution Market.
What technology trends are set to disrupt the logistics sector shortly? What are the key technologies deployed by your organization?
Digitalization of the Logistics Business is the key trend in the industry.
LastMile has been quick to identify the need for digitization of processes in our execution chain which will give the customer the power to intervene into his Supply Chain as we build the seamless highway of Supply Chain Visibility.Share with us some proud moments/awards of the company.
Our proud moments are the ones where our people have triumphed. Coming from diverse backgrounds in rural India, the team has emerged as a reckoning force in the industry – this is our proud moment.
Our future milestones will make us and the Industry proud when we can pursue our DHARMA of employing the rural youth through skilling and give a livelihood to their families by our KARMA of being Logisticians.
What do you think of the current status of logistics, and where do you see it in five years?
Logistics – as a profession and as an industry - has emerged as the biggest differentiator in the success of Brands. It is not the best brands who win in the market, today; it is the agile supply chain that wins. I feel that we need to understand how to operate the Logistics execution process in an uncertain world. Technology can help us with predictive capabilities; Infrastructure can help create a base for assured operations. Trained and competent manpower to operate these supply chains of the future will be in short supply and we need to invest into Infra, Technology and Manpower in equal importance.
Are they any crucial areas you are currently looking at to further expand LastMile Transtech's offerings?
With the B2C market opening up at a fast pace in India along with the traditional B2B distribution, new opportunities are opening up. Coupled with GST, Indian distribution has moved away from Traditional Market Locations to new areas where inventory gets aggregated at the point of Centre of Gravity of
demand.
LastMile is venturing into establishing Logistics Parks which will act as fulfillment centres of
Regions. The first of such parks will be coming up at Barhi, Jharkhand.
PROPOSED INFRASTRUCTURE – Barhi EDC
Fulfilment Centre Infrastructure
5 Warehouses of 100,000 Sq Ft, equipped with Warehouse automation equipment(s), state-of-the-art Material Handling equipment(s), Automated Cargo Sorters and Conveyors
10% of Space will be allocated for Cold Chain Warehouse – 2 to 8 degree | -21 degree (Ice-creams, Pharma)
10% of space will be allocated for Ambient Storage (Air Conditioned area with temp range of 23 to 25 degrees)
Transport Infrastructure
Transport Terminal with Parking Yard, Driver restrooms & recreation centre, Shopping facilities for essentials
Multi Brand Fleet maintenance – In collaboration with Multi Brand Service companies
Spare Part Shop – Space selling to Spare parts, Lubricants, Tyre companies
Training Centre
In association with the Logistics Skill Development Council of India (GOI), we are planning ahead to run programs for rural youth. We are also looking ahead to establish 2 such training centres in India
What are the main lessons you learned as an entrepreneur in tech and logistics?
The first thing I learned was that this industry is in a continuous state of flux.
Trade models change,technology and solutions change and freight markets are exposed to high variations of supply and demand.
What is important is to build visionary competence within the organization to ensure that we
can ride all the troughs and crests.
LastMile's team is competent, flexible, adaptive and can build agile solutions to beat market challenges for the customers. This is the biggest takeaway as an entrepreneur in Logistics for me.
What piece of advice/learning do you want to share with the aspiring leaders of tomorrow?
Logistics is the science of movement. Hence change is the only constant to expect. The key is to build a flexible, competent and agile organization to survive and excel in this industry….without compromising the VALUE.
Further Reading: