The recent Pandemic has been most certainly successful in transforming our habits and lifestyle overnight.
Apart from the influence it possesses on physical health, the sudden and drastic change of lifestyle has apparently taken a toll on the mental health of a good part of the population.
Giving up some and at the same time developing some new habits has been a much-normalized factor among all, regardless of age, occupation, and lifestyle.
This piece aims to help you with moving on, taking up new and productive habits, and enhancing your lifestyle even during these difficult times with the aid of one of the most productive cures– Reading.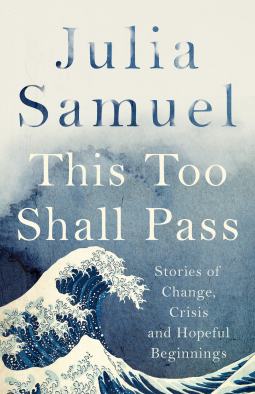 When renowned psychotherapist Julia Samuel decided to pen down some of her encounters with her visitors, it had the power to inspire, behold and transform the lives of millions.
A collection of wonderfully woven stories from the real-life experiences of many is totally capable of providing you with much-needed rejuvenation during these difficult times.
'If change is the natural order of things, why do so many people struggle with the milestones of life – from first jobs and first loves to children leaving home and retirement.'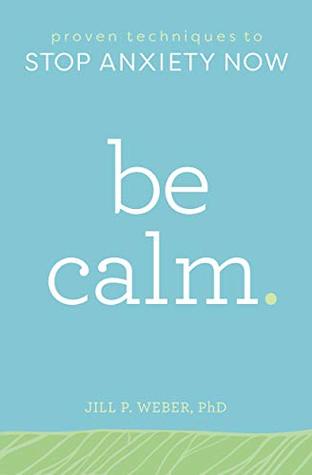 If you are completely new to self-help books and want to develop an interest, then Be Calm by Jill P Weber would be a wise choice to start with.
Most of the time, being positively anxious and negatively anxious is separated by a thin line where the former is not of much good, but the latter can worsen things up like no one else.
This book serves as a friendly guide to train you to keep your anxieties under control.
The widely growing tensions and chaos over the depleting economy, future of the job market, and businesses have raised a question mark in the minds of teenagers to adults, leaving them worried and further causing damage to their mental strength.
This quick read offers you a great walkthrough to overcome your fears and anxiety.
'Stop anxiety wherever and whenever it starts.'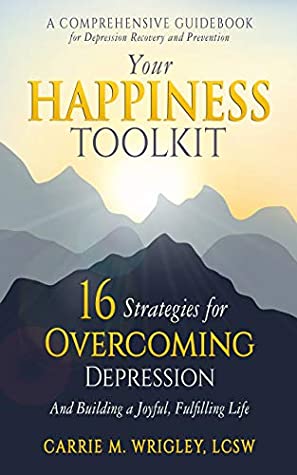 Gains and losses are an inevitable part of life, and unfortunately, even the strongest wills fail to recognize them at some point in time.
Even the masters of minds fall vulnerable to these, which has turned out to be a very common sight during the Pandemic.
All they need is a lot of support, care, and understanding which can be from their family, friends, or even a book like 'Your Happiness Toolkit' by Carrie M Wrigley.
The book provides 16 must-needed strategies, which are backed by scientifically proven theories to overcome the state of depression, which is an assassin within.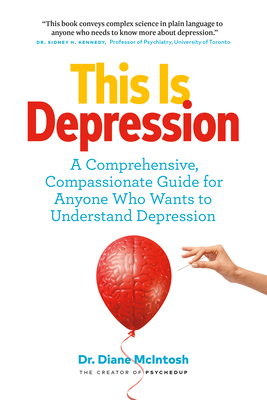 Depression is undoubtedly one of those states of mind which nullifies every other feeling and emotion and carries forward a bunch of negative thoughts, which eventually leads to an absent state of mind.
It can be born out of unexpected or sudden undesirable turns of events, possessing the mind all over and thereby hampering its sensual abilities.
A proper and complete understanding of the phenomena of depression is indeed a need of the hour, and 'This Is Depression' by Diane McIntosh would be a perfect start for you.
An exceptionally written guide that provides some basic insights into every aspect of depression and underlines the statement, 'Conquers from within.
'An empathetic and optimistic hands-on tour through the world of depression'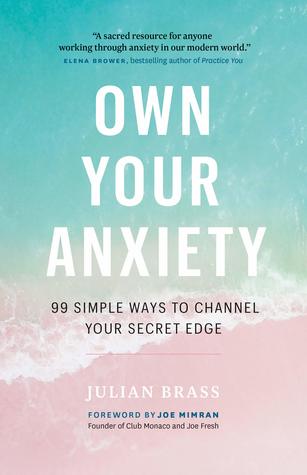 'Own your anxiety' by Julian Brass is one of the simple yet most powerful creations in the self-help category, which many of the readers find difficult to read and comprehend.
The author has briefly described 99 different proven ways and methods to take control and supremacy over the inner evil of anxiety before it further damages you from within.
Julian Brass makes use of an attractive and engaging style of writing which compiles the proven theories of medical research with his own practical experiments, bringing in a great source of inspiration and mental cure in the form of 'Own your anxiety.
'I have lived through anxiety. I know what it is like to fall into that pit. I also know how to
get out of it, how to emerge better, stronger, and more full of love.'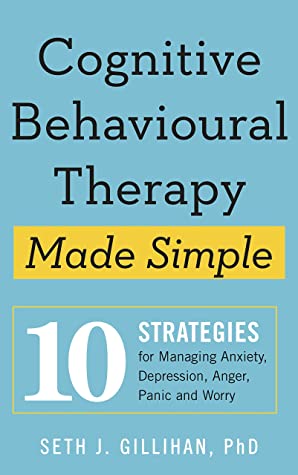 Cognitive Behavioural Therapy Made Simple by Seth J. Gillihan is one of the bestselling books in the self-help section; it also happens to be a top-rated one by critics.
The attempt to decode the emerging theory of cognitive-behavioral therapy, which is a proven cure for depression, anxiety, and a lot of other issues affecting mental health, deserves so much appreciation.
A good portion of the theory has been broken down and reframed into a more practical manner without losing its essence into ten different strategies which can be put into use.
Without any doubt, Cognitive Behavioural Therapy Made Simple will be a great read, even for the starters during this phase of Pandemic.
'This practical and easy-to-understand guide helps you learn how you can use simple tools, like goal setting and identifying negative thoughts, to boost your health and overall well- being.'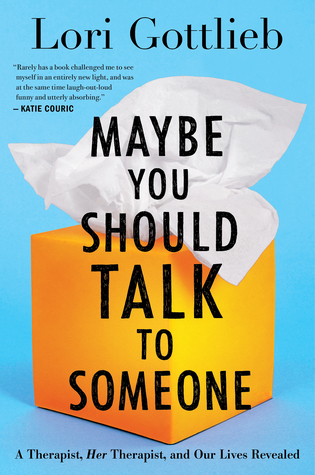 A New York Times bestseller, A People Magazine Book of the Week, An Apple Best Book Pick for April, A Book of the Month Club Selection, Rated as the Most Anticipated Book of 2019 by a number of reviewers, 'Maybe You Should Talk to Someone by Lori Gottlieb emerged as a trendsetter in the category of self-help books.
It provides a brief description of her life as a renowned therapist, the encounters she had with her visitors, and how another therapist helped her to get out of the very own being she guided others from.
She recalls these incidents in the form of this book, which takes its readers through an insightful and inspiring journey.
The Final Word
Books are not only some mere windows to an outside world; the right ones could be the portal to find and explore your inner self. Some of the self-help books pull this off in the most eloquent way, bridging the gaps for the readers on their ways to embrace reality as it is.
Further Reading: