The advent of the industrial revolution in the 18th century imported the luggage of new problems along with the wave of modernization- especially the issues related to public health.
Over time, issues such as overcrowding, slums, social problems and others crippled the then available healthcare facilities.
The concerns were addressed with the launch of the Public Health Act of 1848 in England and the world saw a new term emerging out – Preventive healthcare and its branch Diagnostic Industry.
While the western world caught the train on time, the initiative's progress has been slow across the developing countries, including India.
However, the old concept of the healthcare approach has experienced a dramatic change, especially amid the Coronavirus pandemic.
Standing at $9 billion, the country's diagnostic industry is observing the waves of growth and transformation fueled by increased awareness and lifestyle changes.
Early wellness and diagnostics have become the initial steps for a better consultation without burdening the pocket.
New-age technologies, quality-driven solutions and proactive approaches have become the benchmarks to measure the efficiency of the established player in the segment.
And that's where Oncquest Laboratories Ltd. has marked its territory in addressing the country's pumped up demand for diagnostics services with its expertise.
One of Southern Asia's premier diagnostic players, Oncquest Laboratories has established strong brand recognition across the region.
A wide array of diagnostics capabilities
Extensive Test Menu: Over 4,000 tests – from the basic routine tests to the most complex and spanning over 200 technologies
Specialized Diagnostics: Molecular Biology, Flow Cytometry, Gene Sequencing, Surgical Pathology and Immunohistochemistry (IHC), Cytogenetics etc.
Routine Diagnostics: Hematology, Biochemistry, Clinical Pathology, Microbiology, Immunoassays, ELISA etc.
Hospital Lab Management: Partnering with Hospitals to optimize Lab Operations
Clinical Trials: Associating with Pharma Companies, CROs for trials & Patient Support Programs
R&D: Robust competence in introducing advanced, high-end tests in the Indian Market
Specialization
Going by the numbers, Oncquest serves approx. 1.8 million customers in a year.
Its client base encompasses over 700 contracted hospitals and 15000 Clinicians.
Oncquest has an exhaustive catalogue of tests and offerings which includes:
Inner Fitness Packages – Beginners (for youngsters), Champion (middle-aged) and Legend (for seniors)
Cardiac, Diabetes, and similar other Inner Fitness Packages – For People especially with a family history of Cardiac, Diabetes, and other diseases
Immunity Check Packages – General and Advanced. The immunity check packages have been designed keeping the current pandemic and its aftermaths on human health in mind
Advanced screening packages covering extensive health parameters screening for bacterial/viral infection/inflammation / autoimmune disorders, etc.
The organization keeps adding newer and more effective offerings to its menu, with time.
In 2020, Oncquest acquired world-renowned Quest diagnostic's Indian facilities, from Strand Life Sciences to accelerate its growth and broadening its offerings and investing in new fields and adjacent countries.
Adding its flavor to the country's healthcare industry
Aiming to promote good health and hygiene, Oncquest keeps on launching various initiatives often to encourage preventive healthcare services.
To date, initiatives focusing on hand hygiene, mass screenings for HPV, nicotine levels, infective disorders like gastroenteritis, parasitic infestations, fungal and viral infections, ill-effects of smoking have been put in motion by the group.
The events get characterized in four parts – first comes the pre-counselling session which is then, followed by diagnostics tests and basic body checkups.
The third part is dedicated to post-examination counselling based on the test results.
Awards & Recognitions
Recognized as an Outstanding Cancer Diagnostic Laboratory by ASSOCHAM India in 2018
Awarded as the Cancer Diagnostic Testing Laboratory of the Year 2017 under ASSOCHAM's Women's Health Excellence Awards 2017
Crowned as the 'DIAGNOSTIC SERVICE PROVIDER OF THE YEAR 2016' by ASSOCHAM
Rated as the 'DIAGNOSTIC SERVICE PROVIDER OF THE YEAR 2016' by Worldwide achievers
Leaders behind the Brand
Aditya C Burman
Director
Post his return to India in 2004, Aditya got associated with Dabur Pharma Ltd. and headed the Sales & Marketing team for Latin America.
Under Aditya's leadership, Oncquest has seen a tremendous growth trajectory and has delivered numerous industry-firsts innovative solutions which have contributed to the rapid transformation of the Indian diagnostics spectrum.
Later in 2008, Aditya took up the leadership role at Oncquest Laboratories as its Director and has been captaining the journey towards excellence since then.
Ravinder Deep Singh Sethi
Chief Operating Officer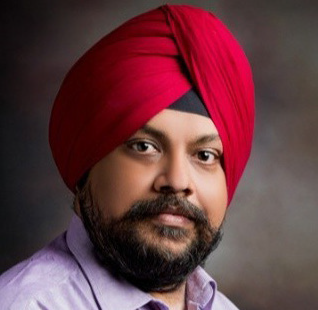 Entitled as 'RD' amongst his peers and close business associates, Ravinder has contributed to numerous leading brands' like Hindustan Unilever, Reliance Communications, Tata Communications, Ranbaxy Global Consumer, Dr Lal PathLabs and Metropolis Healthcare's P&L Management and Strategy roles and responsibilities in his professional stint of 22+ years.
A doctorate in Management, PGDBM in Sales & Management and a Commerce degree graduate, Ravinder is avowed for his powerful analytical skills, potent communication aptitude and futuristic approach.
Ravinder assumed the role of COO at Oncquest in July 2020 and has been shouldering the responsibility of driving the overall growth and strengthening footprints in the Indian and foreign markets by expanding infrastructure, bringing clinical excellence, best practices, and team development.
Looking Ahead
Oncquest is working on its goal to make "global-standards-quality diagnostics" accessible to all by expanding into new geographies and reaching out in smaller towns where the diagnostics industry has a limited reach.
Oncquest is also leaping forward to leverage its expertise in B2B, to expand its segment in B2C with major cities in mind.
"Oncquest will make the best mix of the existing diagnostic models to turn it into a sustainable model," concludes Ravinder Deep Singh Sethi, COO, Oncquest Laboratories.
Piece of advice
The pandemic has sensitized us and taught us the importance of having a good inner health and immunity.
People are more aware and more connected… a combination that expands the preventive healthcare segment manifold… offering tremendous growth opportunities in the diagnostics industry, especially in digital health.
Further Reading: