In the 21st century when the energy demand is touching the limit of the sky, then, in this scenario hydrogen can come out with highly efficient fuel.
Hydrogen is one of the abundant chemical substances in the universe and a clean-burning molecule. In last recent years, hydrogen power plants have gained a good pace in the world. As discussed earlier, increasing demand for energy and its high utilization capacity made hydrogen worth demanding in future.
Since we know that fossil fuel and other sources are exhaustible and cause measurable harsh damage to the environment then the hydrogen is come out as a fuel, that is the best solution to this problem as it has high energy content per unit of weight, is easy-to-use, easy to store and most importantly it is cleaning fuel that's why nowadays new term evolved that is green hydrogen.
India's entry into the hydrogen power world is a first step towards the generation of energy.
Apart from these, there are some common hurdles in the path of generating energy from hydrogen some of them are:
Nature of H2 makes its transportation a difficult task.

Hydrogen is flammability and low density as a gas and liquid its height diffusivity make hydrogen are the elements that require high security otherwise it will become a big hazard for mankind.
Now let's discuss some of the current projects on which India is working to take hydropower plants at their great height.
Our country is working with utmost dedication on different projects. Some of them are:
Tehri Hydroelectric Power Plant
This is the highest hydroelectric power plant of India with Tehri dam which is also considered the tallest one in India. The Tehri dam and Tehri pumped-storage hydroelectric power plant are part of the hydrogen power complex which include the 400 MW Koteshwar dam.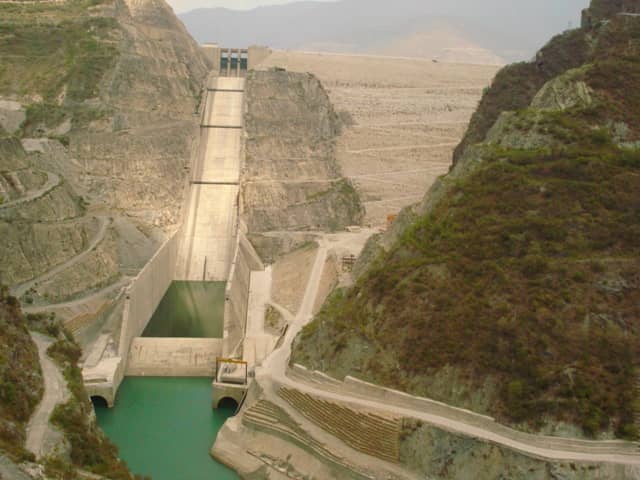 The complex will refer irrigation to an area of 270000-hectare, irrigation and stabilization to an area of about 1500 000 acres and supply of 270 million imperial gallons of drinking water per day to the industrialized area of Delhi, Uttar Pradesh and Uttarakhand the total expansion for this project is of about 1 billion.
Also Read: Reviving India with the fuel of 'self-reliance'
Konya Hydroelectric Project
Konya hydroelectric project is another big project of hydropower that consists of four stages of capacity each of about more than 2700 MW. The further plants of the Konya hydroelectric power project are to utilize more water from the Shivas Nagar reserve to construct the dam foot powerhouse on the left bank of the dam which will employ a pumped storage scheme.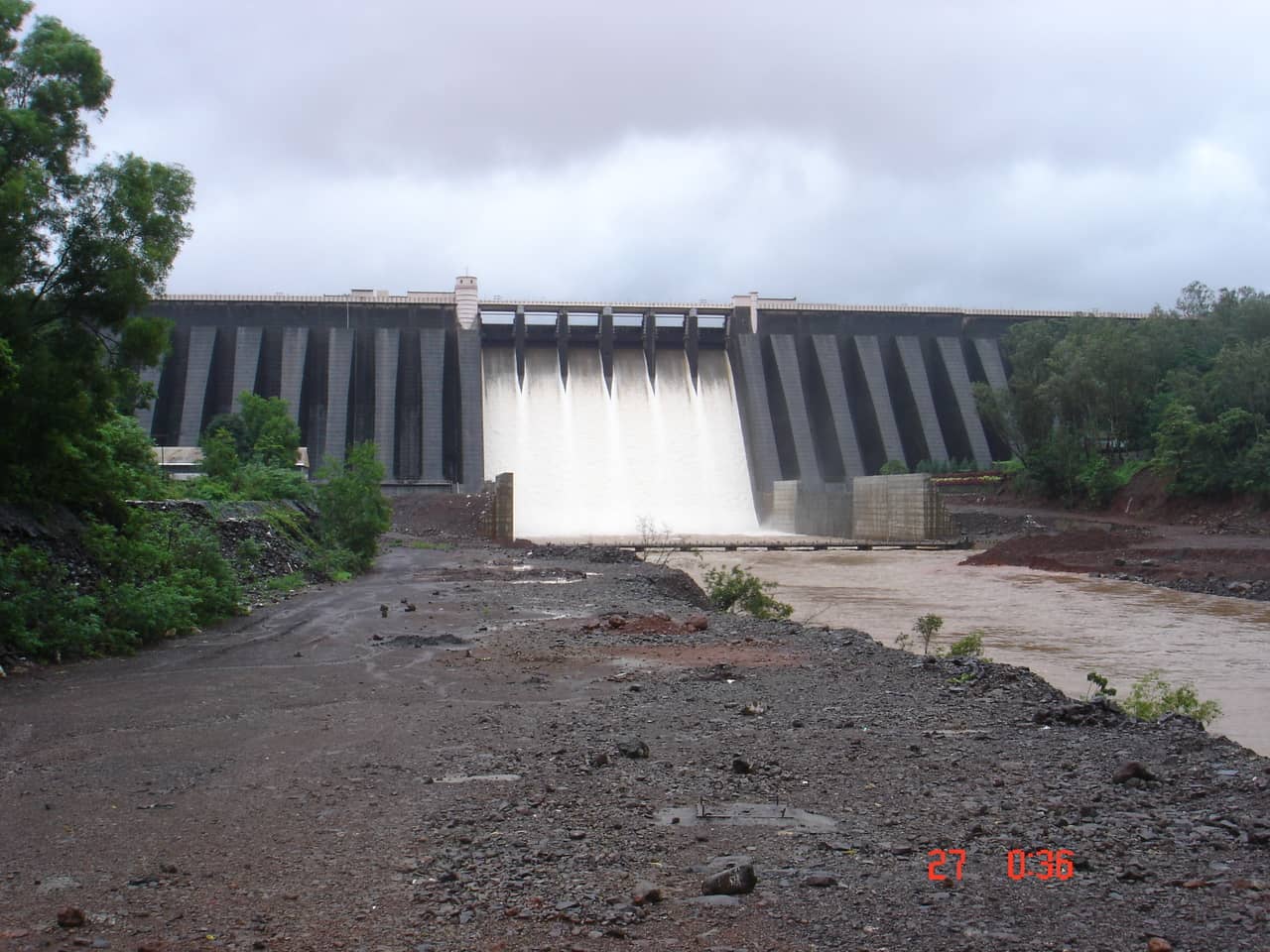 Srisailam Hydropower plant
Srisailam Hydropower plant is also on the list of big hydropower plants of India whose construction begin in 1960 and took more than 20 years to complete it has is operated by APGNCCO. It has a reservoir measuring about 616 square km with a capacity of 1670 MW.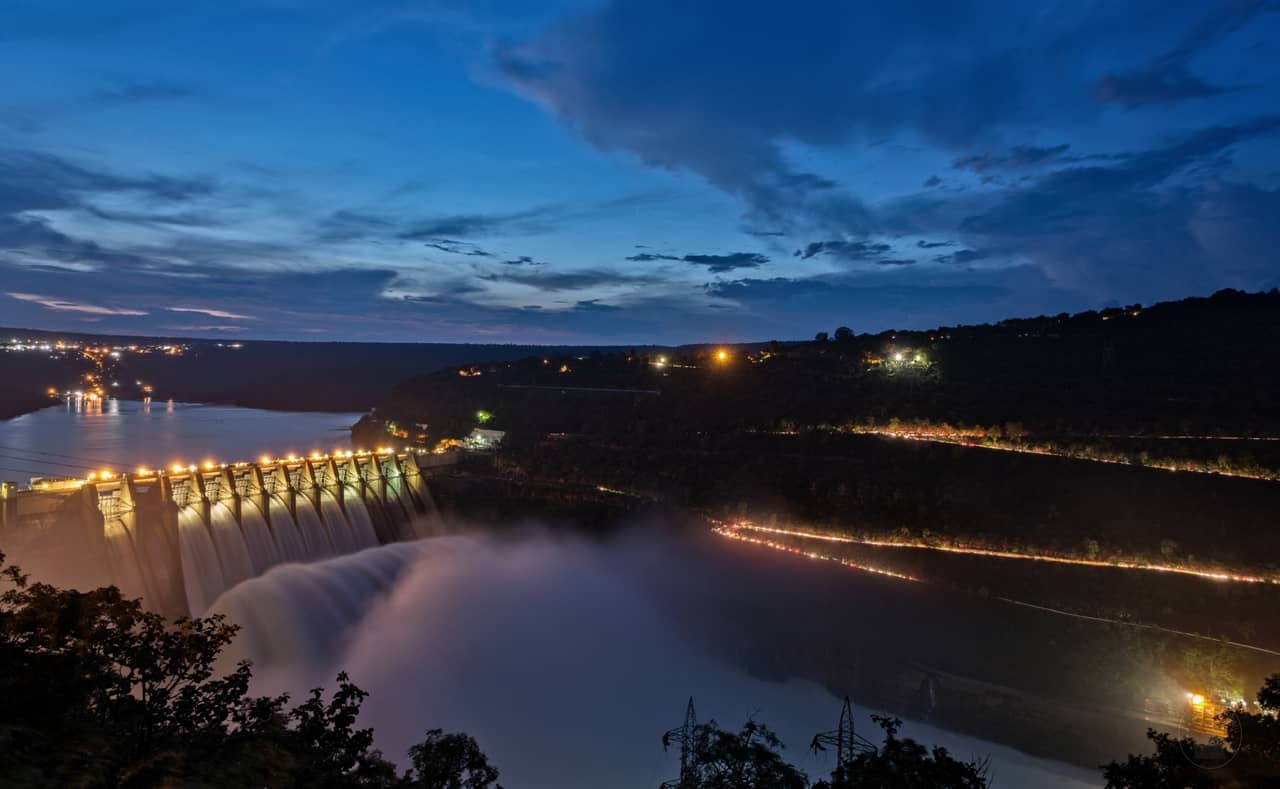 Nathpa jhakri Hydropower Plant
Nathpa jhakri hydropower plant is constructed across a Sutlej River in Kinnaur district of Natha village this project is owned and operated by Sutlej Jal Vidyut Nigam.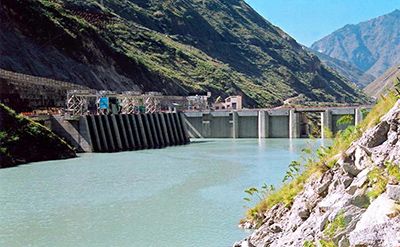 Nathpa jhakri has a capacity of about 1530 MW which is powered by six 250mw Francis type turbines. Nathpa jhakri is India's largest distilling chamber and the largest, longest headrace tunnel, the largest and deepest shaft.
Sardar Sarovar Hydrogen Power Plant
This is India's fifth largest hydropower plant located on the Narmada River near Navagam in the state of Gujarat. This largest dam on the Narmada valley project supplies water and electricity to four large Indian states those are wholly relying on the Sardar Sarovar hydrogen power plant for their supply that is: Gujarat, Maharashtra, Rajasthan and Madhya Pradesh.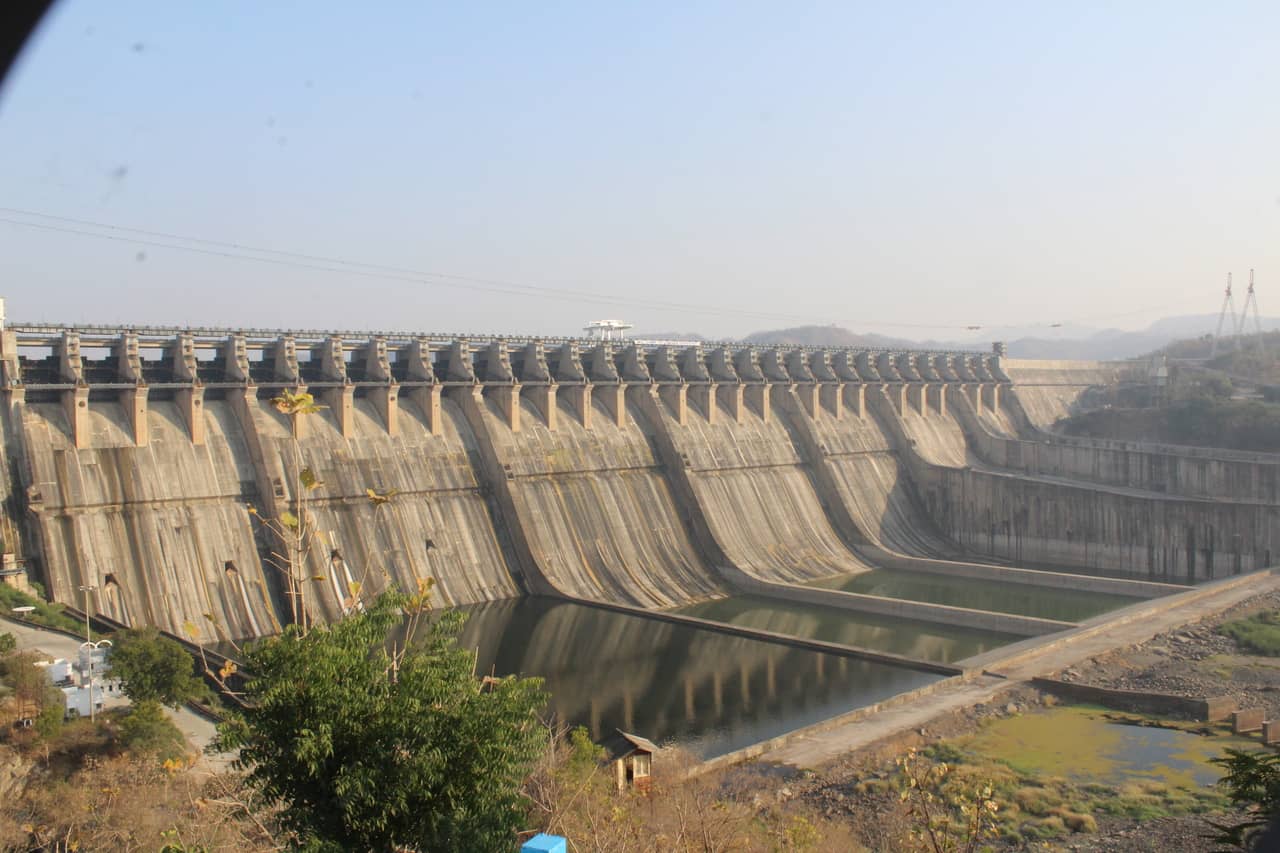 This dam is counted as the world's second-largest concrete dam after Grand Coulee in the US in the terms of volume of concrete used for construction. Sardar Sarovar dam has a capacity of about 1450 MW which is powered by six 200MW Francis type turbines.
This hydropower plant project will help India to make its great image in the world of hydropower. In order to support this project government of India also making efforts by providing different schemes and policies for the owners of these plants.
Our Prime Minister Narendra Modi also speaks about India's future in the field of the hydropower plant and tells about future strategies and plans towards the hydropower project of India.
The government had started a Small Hydropower Programme (SHP) to encourage the state and local government and the private sector to collaborate in the big project so that cumulative capacity can be increased with a rate of 6000 MW by the year 2022. The government also provides funding to local and state governments for the maintenance and development of these projects.
The Indian government also took a decision about the sharing of hydro resources of India and now planning to collaborate with large countries for highly efficient projects. The government had invested approximately RS 31,550 crore in four hydropower plants with a total capacity of about 3760 MW and also invested a big amount of Rs 75000 crore for the green hydrogen plant.
India is preparing to become a global exporter of hydropower worldwide as it is well furnished with hydrogen due to the god grace. Under the program of the National Hydrogen Energy Board (NHEB) India is working to widen the technological capacity to enhance its storage transportation, delivery, application, safety and standards.
This power plant is aiming to make India a net exporter of energy and fuel in future and plan to become a hub of hydrogen transportation by 2035. India had set a target to make hydrogen available at a rate of $ 1 per kg in future whose present expense is about dollar 2 per kg. This aim also satisfies the need and expenses of Bloom energy corporations, fuel cell energy, plug power and Ballard power system.
Some private companies also support these hydrogen power plants at a large scale as India's biggest company Reliance then invested in the green hydrogen project and aims to bring down hydrogen by a massive amount. GAIL, NTPC Larsen and Toubro(L&T) are some other companies that ride by India's side in this hydrogen revolution.
From here we can say that day by day India is moving towards its radiant future in the field of hydropower plants.