A metaverse is a network of 3D virtual worlds focused on social connection. In futurism and science fiction, the term is often described as a hypothetical iteration of the Internet as a single, universal virtual world that is facilitated by the use of virtual and augmented reality headsets.
The term "metaverse" has its origins in the 1992 science fiction novel Snow Crash as a portmanteau of "meta" and "universe." Various metaverses have been developed for popular use such as virtual world platforms like Second Life. Some metaverse iterations involve integration between virtual and physical spaces and virtual economies, often including a significant interest in advancing virtual reality technology.
The term has seen considerable use as a buzzword for public relations purposes to exaggerate development progress for various related technologies and projects. Information privacy and user addiction are concerns within metaverses, stemming from challenges facing the social media and video game industries as a whole.
Implementations of Metaverse
Video games
Several components of metaverse technologies have already been developed within modern internet-enabled video games. The 2003 virtual world platform Second Life is often described as the first metaverse, as it incorporated many aspects of social media into a persistent three-dimensional world with the user represented as an avatar.
Social functions are often an integral feature in many massively multiplayer online games. Technology journalist Clive Thompson has argued that the emergent, social-based gameplay of Minecraft represents an advanced analog of a metaverse.
Similar statements were made for the game Roblox, which has since employed significant usage of the term in marketing. Other claims of developing a metaverse include the games Active Worlds, The Palace, and Fortnite.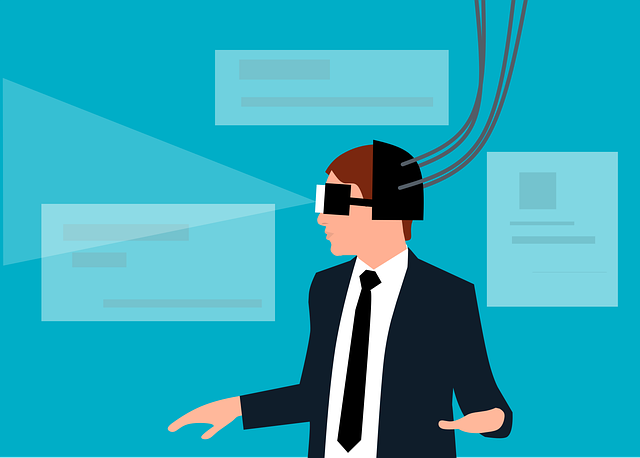 Virtual reality
In 2019, the social network company Facebook launched a social VR world called Facebook Horizon. In 2021 Facebook was renamed "Meta Platforms" and its chairman Mark Zuckerberg declared a company commitment to developing a metaverse.
Many of the virtual reality technologies advertised by Meta Platforms remain to be developed. Facebook whistleblower Frances Haugen criticized the move, adding that Meta Platforms' continued focus on growth-oriented projects is largely done to the detriment of ensuring safety on their platforms.
Meta Platforms has also faced user safety criticism regarding Horizon Worlds due to the occurrence of sexual harassment on the platform.
Microsoft acquired the VR company AltspaceVR in 2017 and has since implemented metaverse features such as virtual avatars and meetings held in virtual reality into Microsoft Teams.
Proposed applications for metaverse technology include improving work productivity, interactive learning environments, e-commerce, real estate, and fashion
Technology
Hardware
Access points for metaverses include general-purpose computers and smartphones, in addition to augmented reality (AR), mixed reality, virtual reality (VR), and virtual world technologies.
Dependence on VR technology has limited metaverse development and wide-scale adoption. Limitations of portable hardware and the need to balance cost and design has caused a lack of high-quality graphics and mobility.
Lightweight wireless headsets have struggled to achieve retina display pixel density needed for visual immersion, while higher-performance models are wired and often bulky. Another issue for wide-scale adoption of the technology is cost, with consumer VR headsets ranging in price from $299 to $1099 as of 2021.
Current hardware development is focused on overcoming limitations of VR headsets, sensors, and increasing immersion with haptic technology.
Software
There has been no wide-scale adoption of a standardized technical specification for metaverse implementations, and existing implementations rely primarily on proprietary technology.
Interoperability is a major concern in metaverse development, stemming from concerns about transparency and privacy. There have been several virtual environment standardization projects.
In a January 2022 interview with Wired, Second Life creator Philip Rosedale described metaverses as a three-dimensional Internet that is populated with live people.[44]
Universal Scene Description is a specification for 3D computer graphics interchange created by Pixar and supported by Blender, Apple's Scenekit and Autodesk 3ds Max. The technology company NVIDIA announced in 2021 they would adopt USD for their metaverse development tools.
OpenXR is an open standard for access to virtual and augmented reality devices and experiences. It has been adopted by Microsoft for HoloLens 2,Meta Platforms for the Oculus Quest, and Valve for SteamVR.
Also Read: Advantages and Disadvantages of Machine learning
How Indians are investing into this 8 trillion platform of Metaverse?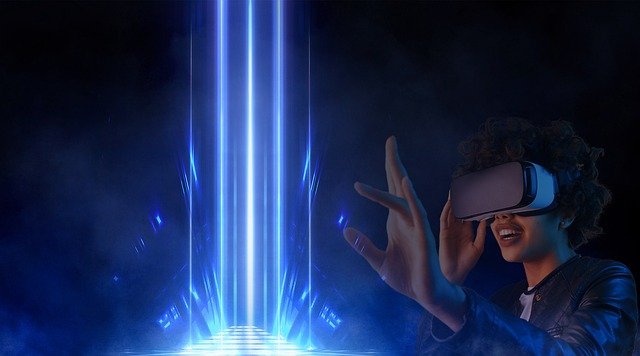 India's top IT services firms are working on embedding various technologies to tap the Metaverse market, which is estimated to provide a $8 trillion opportunity, as per global investment bank Goldman Sachs. Conventionally, India's software service exports have been in consulting and IT infrastructure services, but Indian companies have now expanded their offerings to deep tech like Artificial Intelligence, data analytics and augmented/ virtual reality as part of Web3.0 or Metaverse
Embedded technologies to create an alternate reality for clients can help unlock huge value for Indian IT companies, especially in a new normal where work, education, and some health services have shifted to a remote model, according to industry experts.
Tata Consultancy Services (TCS), India's largest IT services company, has already made its initial investment in the Metaverse.
Metaverse is an emerging area, and it is something that has been piloted and where people are crazy and investing in a. Several proofs of concepts and use cases at this point in time shows how metaverse could change the world of business. Metaverse coupled with 5G and 6G technologies is going to revolutionize the way business functions.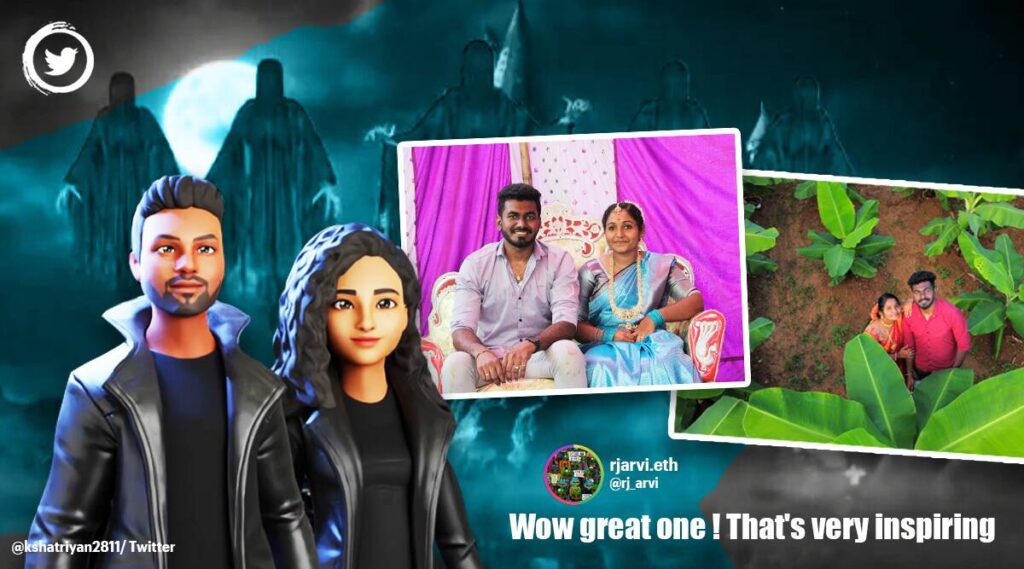 TCS' rival Infosys is also betting big on digital services. In response to a question during Q3 earnings call, Infosys CEO Salil Parekh had said that the company has a tremendous focus on modernization, including building on native cloud.
Digital transformation is the center of what the users are being seen and in that way India is well-positioned. The delivery engine for the metaverse platform is extremely robust, and it does have a portfolio capability of services which are focused on cloud and digital which are helping the user to transform. Of course, consulting is a critical part as it helps to build the framework for these transformations, and the vast majority of what clients end up doing after the initial consulting is taking the technology spent in making all that work.
"With the experience of working with several customers from aerospace, automotive, manufacturing, and hi-tech companies, we observe XR adoption across use cases such as training, product development, repair, and maintenance, to name a few. Some of these use cases have established the return on investment ROI and are all set to scale in the years to come.
We also strongly believe that companies obsessed with redefining customer experience must make XR-supported service a part of their mainstream. Nevertheless, there is a huge optimism and excitement toward the adoption of this technology in solving business challenges," HCL Tech Vice President Ravisankar Venkatachalam and Associate General Manager Sanjeeb Behera said in a recent blog post.
According to Nandkishor Dalvi, Territory Manager at ELGi Equipment, Web 3.0 will change the way the Internet works in the coming decade.
"Web 2.0 has been successful for many companies like Facebook, Youtube, Google and they have changed the way the internet used to operate. But one problem that persists is that everything is still centralized in the hands of these companies," Dalvi wrote in a LinkedIn post.
"Web 3.0 is claiming to be addressing the concerns of centralization by giving control in the hands of the user and making the ecosystem more decentralized. Companies like Decentraland, Sandbox have already started building Metaverse gaming platforms where the control lies in the hands of the users," he added.
With games, e-commerce, education, and weddings taking place in Metaverse, the virtual 3D space is touching and dominating every aspect of our lives.
Experts say, it's just the beginning and a lot of progress will be seen in the next few years in the virtual world. Metaverse has the potential to become a trillion-dollar opportunity across the world of advertising, digital events, e-commerce and hardware, says a report by crypto giant Grayscale.
Where to invest?
While the Metaverse offers a whole new dimension for businesses to engage with their customers, says Shivam Thakral, CEO of homegrown cryptocurrency exchange BuyUcoin, there is limited scope for retail investors. But, he adds, retail investors may explore top Metaverse assets like Decentraland, Sandbox and Axie Infinity.
Thomas of Sahicoin goes on to list a few of the top tokens (by market cap) — Decentraland (MANA), Enjin (ENJ), and The Sandbox (SAND). While a lot of exciting developments are happening in this space, it is in a very nascent stage. These tokens are highly volatile and are high-risk investments.
"Investors should be cautious in terms of investing and should stay updated with where the whole space is going and how it is shaping up," says Neeraj Khandelwal, co-founder at CoinDCX.
"Metaverse is a virtual marketplace that needs proper due diligence before letting the money go out of your hands," says Thakral of BuyUcoin.