How Abode Relocation is driving transformational change in the country's relocation industry.
COVER STORY
"My daily routine has been disrupted and I am stressed out at the idea of diving into another unknown location.
It's exhausting to deal with all the documentation, packaging, finding a new apartment and managing all the associated stuff…There is no way to get around these tedious processes all by myself.
Whom should I connect to for relieving myself from these Herculean processes?" Grumbled my friend as she expresses her strenuous relocating routine.
Relocation is one event in her life that ignites all her stress, excitement and frustration, altogether.
I drew out the conclusion from the conversation – while relocating brings new beginnings, the feelings evoked by the thought of moving out are not too exciting!
Moving is so hard; it's not at all sunshine and roses, especially when it comes to a cost-sensitive country like India.
And it's certainly not just about shifting boxes, there is a lot more involved in depth.
As anticipated, it becomes a highly stressed task- with all hiccups and frustrations.
During the shifting process, so many unpleasant tasks appear on the checklist such as searching for well-suited location and accommodation, documentation, packaging and decluttering.
The actual move may take a day or so, however, the organizational time could eat up your weeks or months as well.
To accelerate the process, we lookout for professional services ready to provide a hand at every step – from home deposition to getting settled in a new locality, moving our belongings and cutting down the stress out of our move.
And the search for a good relocation service provider who can handle it all, with ease start and that's where the real struggle bubbles.
India's Relocation Industry which nestles a large pool of relocation service providers is facing a constantly changing business landscape.
Today, at some dots, the industry still, in a way grapple with challenges brought about by years of underdeveloped and fragmented infrastructure, conventional methodologies and chaotic module.
The absence of systematic laws, skilled workforce & standardization and transparency in services along with the changing needs have put more pressure on the industry.
Owing to the change in global mobility trends and rising standards of technology, the relocation industry in India is now observing some positive tides that has, led to its transformation.
In present scenario, relocation industry is becoming all sunny due to the initial efforts of various relocation companies along with the emergence of skilled workforce and integration of modern technology.
Relocation companies are successfully overcoming such hindrances and marching ahead on the road to success.
While present-day global mobility needs are changing, the Indian relocation industry needs to clock on a concerted, well-formulated, future ready effort that involves a new-age approach and is mindful of ground realities.
Today, people don't look for packers and movers, instead, they count on relocation partner that not only addresses their moving needs, but can also take care of the lock stock and barrel – from finding the best housing spaces, neighborhood, academic institutes, markets and other establishments, providing the best housekeeping, add-on services to a whole nine yard of the relocation services.
And that's where Abode Relocation fits perfectly.
The company is simplifying the relocation process, and is changing the tides of the industry with its technological advancements and services based on the 360 degree approach of the entire relocation journey.
Abode Relocation has been in business for six years, assisting reputed brands and leading companies to knock over the hurdles of relocation and cutting down the stress out of their mobility.
The merit does not end here; Abode's sophisticated systems, neatly designed relocation processes, state of the art operating tools, custom-tailored services and dedication, assists the team to provide premium relocation solutions and managing the whole process from first-hand guidance to concluding the final steps. And that's why they are more than Just Movers!!
Abode Relocation offers its clients a smart and comprehensive bouquet of relocation services.
Each solution is customized to fit the goals of individuals and corporates. Armed with industry experts, visionaries and out-of-the-box thinkers, the team at Abode Relocation is well-versed in delivering the next level of relocation services.
Nurtured by its rich team expertise, Abode Relocation is continuing its journey to master the services it delivers while maintaining its exclusivity and innovative edge to match the evolving needs of its clients.
Abode Relocation- Simplifying relocation & delivering a seamless user experience with tailored solutions
The aficionado behind Abode Relocation, CEO Manoj Nair seconds the sentiment. "When it comes to relocation services, companies favor the framework of the basic services that will convince you that one-size-fits all.
That's the main roadblock we are addressing.
We've always communicated that our services have been curated in the light of the changing landscape.
We want to make your move a seamless journey by helping you out at every step possible.
We are no other packers and movers company; we are here to assist you with every requirement that germinates with your moving – from finding the perfect home and necessary establishments like schools and market to rendering add-on services like handyman, domestic help.
We are committed to deliver better and personalized customer experiences while offering guided support through the entire process."
We at Abode understand the versatile needs of today's generation and walk with them along the way addressing their requirements and offering a hassle-free moving experience. Abode Relocation is the rebranded name for NJ Relocations. The idea behind rebranding simply sparked when we were planning to launch new service verticals in line with the international market and with that, we thought why not a brand-new name and revamped look for the organization.
The services that we now cater under Abode Relocation does not limit to the domestic market but also strengthens our reach to the international expats travelling down to India for Business and International assignments.
Our services portfolio comprises Global mobility services such as Expat Relocation, Packing and Moving, Real Estate, Destination service like Area Orientation, Home finding, School Search, Fleet Management, Holiday Packages and add-on services like housekeeping, domestic help, rental assistance." Asserts Manoj Nair.
Insights from the man spearheading the brand- Manoj Nair
The founding member and Business Head at Abode Relocation, Manoj is well equipped with immense knowledge in the field of Start-up operations and B2B sales.
His acquaintance with corporates, a rich experience of two decades and contributing to the managerial role at Abode Relocation share a common quality- to deliver the best in everything, from complex to routine.
A keen learner, Manoj keeps on updating his knowledge and proficiency now and then.
In this interview, the visionary leader detailed the brand Abode Relocation in line with its presence, accomplishments and future plans. Sharing his wordage…
Emerging out as a key differentiator – What makes Abode stand apart?
As compared to last years, many individuals are on the move today. And every move has its ups and downs.
Either you are moving locally or cross borders, some problems such as scams, delays, unfortunately, stick on with the relocation process.
We are fixing these downsides and converting the daunting task of relocation into a positive one.
Abode Relocation not only understands the needs but has delivered unmatched experiences in assisting its clients' relocation, repeatedly- in the most time-effective, cost-effective, smooth manner.
The company fully understands every client's specific needs and ease their move and make it clear by delivering what they have exactly asked for – with no hassle of repetitive calls or internet scrolling and fouled up emails and texts.
To provide safety measure, the quality check at Abode Relocation ensures reputation, background history, reliability, insurance, license and other credentials of the moving team's affiliates of the company.
So that there's no fear to open your doors to unknown people. Abode Relocation understands the requirements and streamlines the entire process- from organizing bigger aspects like packing and moving, hyperlocal city information, documentation & immigration, home and school search to small details like choice of locality, basic utility connection, accessibility and much more.
In a nutshell, the company bridges the gap between the present and future experiences for a mover, because it's not just the home and belongings that they relocate, but also the experience while bridging the gap and that's what sets the brand, Abode Relocation, as a differentiator.
Certified with the world's best accreditations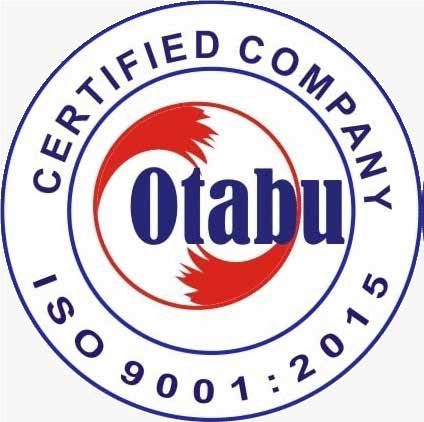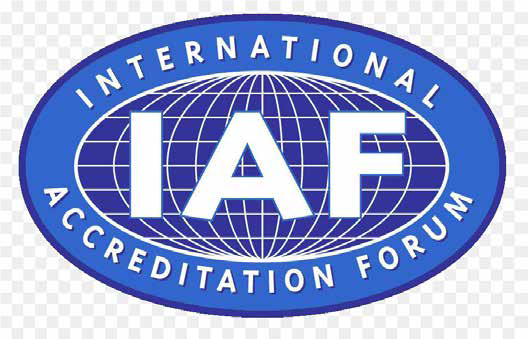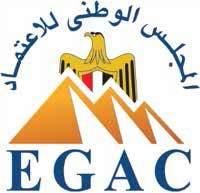 How Abode delivers services beyond conventional relocation services?
Whether you are moving to a new city or a new country, you are an individual relocating or you are a company transitioning its candidates, employees and executives in and out of the region, Abode takes care of every detail of the moving journey with its one-stop solution approach.
The company brings to the table a convoy of services for its clientele. These are:
A one-stop solution for all your relocation needs – Area Orientation, Home Search, Properties Overview, Schools Overview & Settling-in services
Abode goes above and beyond to match all your housing, school search and neighborhood needs to curate a personalized presentation tour of your new location – property, school overviews so that one can have a clear picture and accurate information about the area and the amenities, properties /establishments available there, thus making the process of going to a new place, smoother.
Finding you a perfect home
Rental Assistance
Abode's School Search Service
Add-on Services – Settling-In services
Abode's tailor-made relocation settling-in services are built around clients' needs to address immediate requirements that emerge right after relocating to a new location.
The team takes care of methodizing and coordinating basic utilities such as:
Assisting with securing handyman & domestic services and other housekeeping services
(maid, security, chauffer)
Providing help in getting/updating government-issued documents like driver's license
Taking care of the banking facilities, healthcare facilities and other utilities like DTH connections, internet connectivity
Assisting in the purchasing of goods, furniture, automobiles etc.
Registering with school and other local authorities
Family assistance: provide detailed information on daycare/babysitting services, extracurricular activities for children/teens, and tours of public and private local school/universities.
The extensive, technology-advanced menu of services offered by Abode Relocation ensure
relocation remains simple and seamless for its customers.
The services offered under the hat of Abode Relocation also include
• Corporate, individual and group moves
• Single item moves
• Office moves & IT infrastructure moves
• Vehicle transportation
• Domestic and International moves
• Customized moves (direct and part load facility)
• Warehousing and storage facility
Apart from this, Abode adds value to its every service by deploying features like technology-driven inventory assessment services and an online shipment tracking tool.
Drawing from a complete range of expat relocation services, Abode's Dedicated Relocation Expert (DRE) assists from the very first step to post-relocation services.
Its services are an embodiment of heightened accountability, simplified processes, quick response time, 24/7 support facility, and a dedicated & skilled staff.
Embracing the Digital Wave by Adopting New-age technology
By leveraging technology and a fully technology-driven approach, we have powered our relocation tools to offer low-cost pricing and real-time solutions to our customers.
We have a state-of-the-art in-house built CRM system that enables seamless processing of enquiries.
The newly introduced shipment tracking system, one of the first-of-its-kind to have it in India, is another value-added feature that enables the clients to track the shipments' real-time.
Furthermore, we have other leading-edge technology-based projects in the pipeline which will be launched soon for clients' utilization.
We have tailored our services according to the latest marketing trends, catering to the versatile needs of the clients.
Technology has transformed and accelerated the way our business operates at present.
It has enhanced our efficiency, value and effectiveness.
It has facilitated an effective communication process not only with the customers but within the organization as well.
The effect of Global Pandemic
As you would agree, the pandemic has devastatingly impacted our lives and has caused a major economic shock.
Almost every sector has been adversely affected as the businesses worldwide was sharply plummeted with some notable exceptions.
We too have had our rough days and losses as many corporate clients were restrained to work from home.
The domestic movement has seen major fluctuations since then.
We pledged not to issue any layoffs in the company during the pandemic, and we sailed through unprecedented times, successfully, without reducing our headcount.
Again, the availability of government aid throughout the pandemic was a relief to the community.
Covid-19 has plunged most companies across the world into an era of remote working.
The trend will be witnessed for some time until the economy comes back to its routine.
I feel that gradually everything will fall in place as it used to be during the pre-COVID times.
Not to forget, the demand for homegrown service providers has been flourishing tremendously and it has enabled us to take a step ahead and become one of the global companies where-in we cater to all the local demands globally.
Responsible towards society
Enacting a positive change with our responsible business practices has been a hallmark of our brand.
We do our best to empower ourselves to make decisions to take the right initiatives for our employees, our partners, the environment and especially the local community.
There has been a genuine commitment to do the good and provide necessary things to millions of underprivileged people who face hardships and are at great health risk due to lack of proper basic things.
Since its inception, Abode Relocation has been making meaningful contributions for the greater good of society by associating with numerous NGOs and Child Care Trusts.
Abode Relocation is committed to the development of a sustainable future and thus, has been providing a line of solutions that could not only tackle the challenge of today but also address the issues of tomorrow.
One such initiative has been the 'community fridge' which was set up off Ammu Arcade, Mahsoba Maidan in Kalyan West, Maharashtra.
Abode Relocation and its employees are actively involved in the community.
They coordinate and participate in several charity events each year. Some of the organizations they have worked with are Prem Sadan Girls Home (Madh Island), Prem Daan (Mother Teresa – Airoli), Navajyothi Children's Home (Kalyan West) and many others.
Milestones
Obtaining an ISO 9001-2015 Certification was one of the proud moments for us.
This is followed by launching our in-house CRM System which was well-applauded and accepted by our clients.
Our constant endeavor to remain compliant with General Data Protection Regulation (GDPR) is what persuaded us to go for an in-house CRM, instead of relying on a third-party software where security threats for our clients' documents would have been a major concern.
Also, some exclusive contracts with corporates and appreciation from our past and present clients have always been welcomed as a reward for our sheer hard work and passion to deliver the best relocation services.
Future Plans
We have already made our move with the launch of multiple service verticals.
It is time now that we ensure all of these verticals are serviced with the similar quality of service that we are known for and have been rendering since our beginnings.
Words of Wisdom
Always hire the right person, the right team for your venture. Look out for the people who believe in your idea and engage with the vision of your company. Give them the freedom to make mistakes (but never to be repeated) and learn. I've been lucky to have the right team, where we all together, bring in extensive years of experience from the relocation industry. As the great leader, Lao Tzu said "The journey of a thousand miles begins with a single step."
Leaders' Periscope
RAJESH JACOB
GLOBAL MOBILITY HEAD
Based out of the Pune office, Rajesh Jacob is the Head of Global Mobility at Abode Relocation.
Rajesh comes with more than 20 years of experience in different facets of the industry; E-commerce, Immigration and Relocation.
At Abode Relocation, he manages and oversees the domestic and international moves, ensuring end-to-end service delivery.
Rajesh holds various certifications such as Six Sigma Green Belt, ISO 9001:2015 QMS Implementation & Auditing Practices, General Data Protection Regulation (GDPR), South African Specialist program conducted by South African Tourism and Scrum Fundamentals certification.
He has also achieved the CAM plus graduate certification from The European Relocation Association (EuRA), a professional industry body for relocation providers and affiliated services.
WALTER FERNANDES
ASSISTANT MANAGER- BUSINESS DEVELOPMENT
A Dynamic, organized, meticulous professional with a total experience of over 15 years in Sales & Business Development. Walter has served multinational Industries with demonstrated hands-on Administration, Export-Import Management, etc.
He holds proficiency in Sales, Communication, Customer Relationship Management (CRM), Customer Satisfaction, and Sales Management. A determined and dedicated individual, Walter is known for consistently going beyond what is required and using personal high standards to achieve results.
ROHIT NIKHAGRE
MANAGER REGISTRATION
Post his graduation from Mumbai University, Rohit commenced his professional stint with Idea Cellular Ltd. As a Customer Service Representative (inbound sales).
Next, he joined Best Stock Analysis, as Real Estate Investment Advisor.
During his course of professional journey, Rohit gained expertise in his field and helped him connect across the industry and build HNI network.
At Abode Relocation, Rohit administers registration department and handles the entire add-on service, where-in he takes care of the formalities in connection to customer relocation.
At all times, Rohit keeps himself apprised and updated on the market demands, rules and regulations and ensures to meet the customer expectation by providing high-quality customer service.
He swears by excellent customer service as the sole mantra to client loyalty.
The Team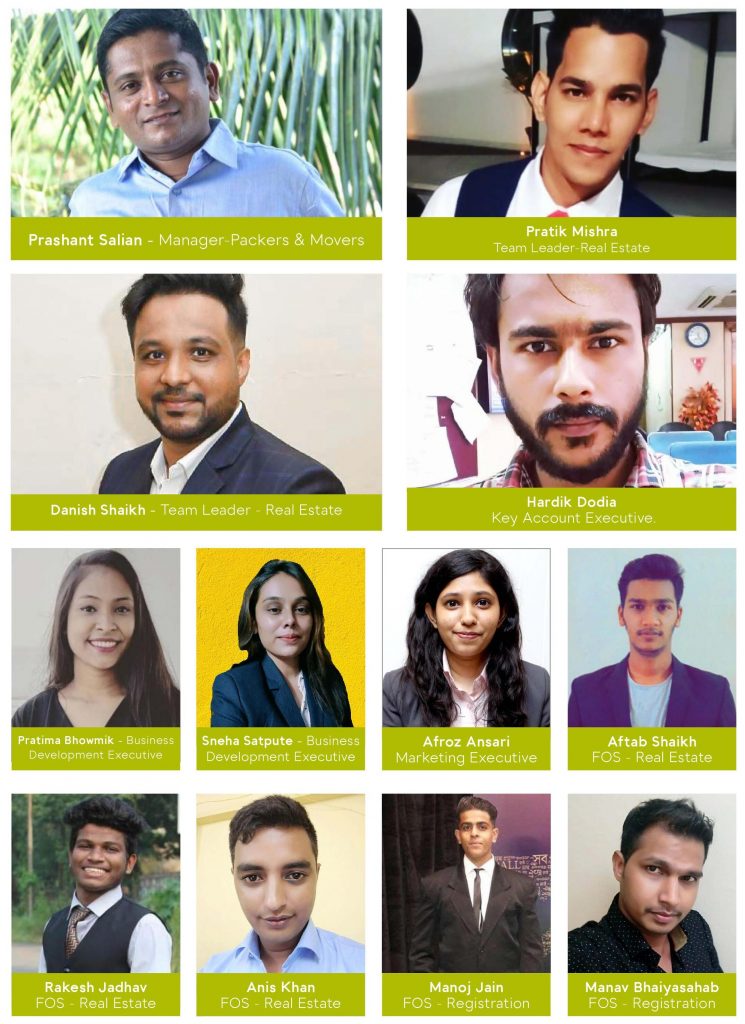 Further Reading: