Over the past few years, logistics management has influenced goods movement across the globe following the customers' demands. This is one of the revolutions that the logistics industry has been encountering, apart from the arrival and implication of modern technology, new market entrants, rising customer expectations, and new business models. In today's scenario, companies can't afford to sit back and watch the changing dynamics of the industry; they need to be keyed up to take charge.
Because of the global pandemic, supply chains across the globe experienced gigantic disruption as well as unexpected fluctuations. This has been channelled into alleviating the demand for technologically advanced and efficient supply chain management processes. While this has put many logistics companies under strain, few trailblazers are leading the change.
Keeping technology at its core, Zenexpress Logistics Pvt. Ltd. embarked on its journey in 2016 as a technology-advanced logistics partner holding specialization in warehousing and transportation services. Anticipating the future demands and quickly adapting to the changes over the years has positioned ZeNXL (Zenexpress Logistics Pvt. Ltd.) as a fast-growing Third Party (3PL) warehousing & integrated supply chain management company in India. A forward-thinking, technologically refined logistics brand, ZeNXL has been dedicating profound services to the logistics sector and its stakeholders. With a team of qualified professionals, ZeNXL has established a niche as a quality-driven, innovative and one of the preferred customer-centric logistics organizations.
Talking in numbers, ZeNXL today enjoys its presence as 70,000 sq. ft spread across the country's strategic locations such as Bangalore, Hyderabad, Vizag and Gurgaon. Additionally, the trailblazer offers supplementary 100,000 sq. ft. of warehousing space across North and West regions via its network partners. The company has witnessed remarkable growth over the past five years and stands committed to expand its offerings to clients with the best in class tailor-made solutions.
To gain insights on ZeNXL's journey in leveraging its digital capabilities and leading as the country's technology-enabled logistics partner, we interviewed the leaders spearheading the company, Diwakar Y S S and Subash Sama. Under their laudable guidance, ZeNXL has delivered sustained outcomes for its customers, consistently
Leader's Periscope
Diwakar Y S S
Possessing 3 decade-old rich supply chain expertise in the logistics industry, Diwakar has chaired distinctive roles while being associated with leaders of the 3PL industry including DHL, GATI, Hellmann Worldwide and BAX Global on the service industry front and LG Electronics and Kirloskar Copeland in the core logistics. Diwakar started his career when Logistics as a specialized field had just started finding a place in the organizational hierarchy. He is widely acknowledged for his supply chain management proficiency across various industry segments such as Technology, Automotive, Engineering and Apparel. Diwakar holds exceptional knowledge and in-depth experience in designing, implementing and operating service supply chains for companies of SMEs and achieving industry-best standards. He possesses an aptitude for technology and its deployment in improving and innovating to deliver a higher level of time-sensitive, cost-sensitive and agile 3PL services for a better customer experience.
Subash Sama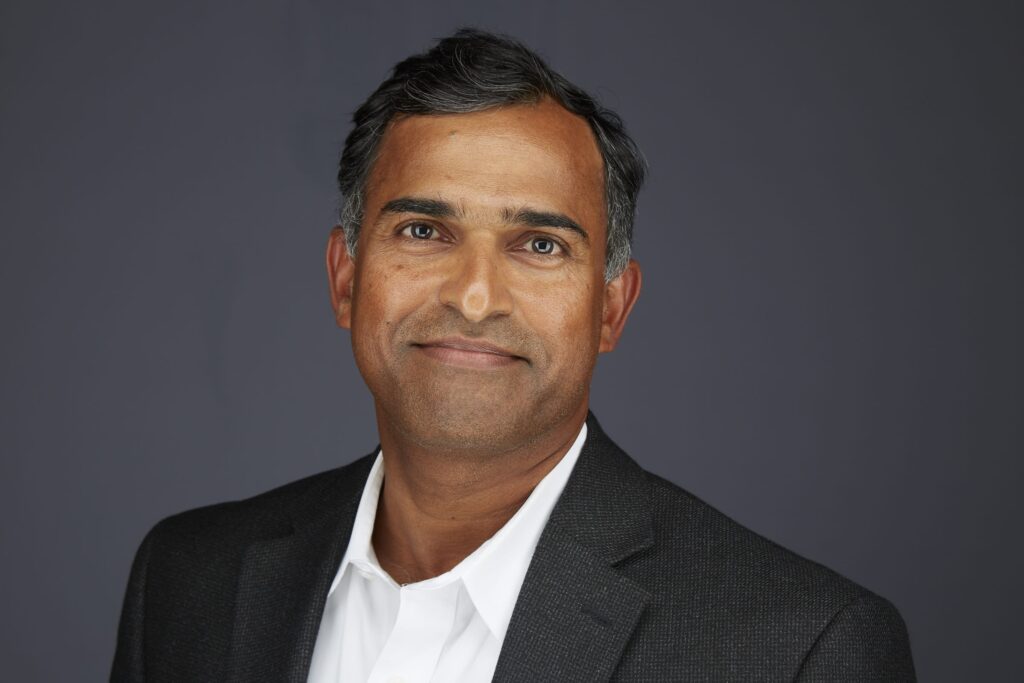 A result-driven leader having remarkable experience in Supply Chain spanning multiple industry verticals, Subash's expertise in execution and delivery has enabled the deployment of solutions to many Fortune 500 customers globally during his stint at UPS. His passion for bringing inefficiencies across the Supply Chain and architecting the solutions and leading teams to deliver excellence has provided significant cost-effective and fresh opportunities to the customers.
Subash co-founded a startup five years back and built a SaaS platform for the utility industry. The product was launched in US & Japan markets and onboarded customers in both geographies. Later, Subash successfully sold the company in June 2020 and transitioned out in March 2021. Since then he has been contributing to the journey of ZenExpress Logistics to deliver upon the stakeholders' commitment to their customers.
What uniqueness does ZeNXL embrace over others?
How did the Global Pandemic affect the company?
The global commerce was severely impacted and caused a massive magnitude of loss to the sector. The pandemic itself has set off people to redesign a new operating mechanism which became a new normal. Even the best of DRPs & BCPs were tested and so was ours. We had to devise new ways of executing the routine business operations, while taking care of the employee safety, well-being and still ensuring uninterrupted operations to support mission-critical deliveries to the financial, ITES and medical sectors providing the backend service supply chain support. We lived up to the challenge and ably supported our clients in the unprecedented time by improvising and with the support of our employees continued commitment.
Brief us over the corporate clients associated with you?
We support the supply chain needs of many companies both global and domestic in various industry segments such as automotive, Consumer Durables, FMCG, Technology providing various services to these clients.
How does your company leverage the power of modern technology to help customers?
Technology is the cornerstone of our company. We have always believed that technology leads the way in establishing us as a service provider with a difference. Our founder promoters are accomplished experts in technology, having designed and implemented world-class technology solutions. Our IT team excels in transforming concepts to design and deploy the solutions on Cloud. We endeavour to harness technology to give the leading edge to us and our clients to remain competitive and continue improving.
What about the future plans?
Being into the 3PL service industry and particularly the IOR/EOR vertical, we would like to expand our capabilities by offering the Customs clearance services as an agent. This we are confident will give a lot of flexibility and much better visibility to our clients for all their imports into India. Similarly, we would also like to foray into providing bonded warehousing services. We are of the firm belief that there are a lot of international companies out there, who would like to engage bonded warehousing services that currently stands limited in supply. With the international business on the upswing, this offering would give all the flexibility to those companies who would like to manage their working capital more judiciously.
Also, we will continue expanding our technology prowess with the implementation of Blockchain, AI/ML and Analytics across all aspects of our business to support our clients and deliver significant value to them while focusing on what we do the best- delivering what was requested on time in full.
What piece of advice would you like to share with the aspiring leaders?
Stay relevant with the Industry/Market requirements. Leverage the data and derive insights and make decisions based on various What Ifs scenarios. Supply Chain, in general, is not limited to one geography as someone once said that the world is shrinking with information at fingertips, and the effective movement of goods, enabling commerce for the betterment of society, will become the responsibility of the future leaders.