India is a place of different Heritage and cultures with thousands of places to explore and visit. India is well known for its tourist places as it is a blend of various flora and fauna having uncountable cultures and different spiritual beliefs which makes India, the best visiting place all over the world.
Let's discuss some of the tourist places in India:
Braj
Braj in Uttar Pradesh is a place of spirituality and devotees where millions of Hindus feels the presence of their Lord Krishna (a lord of karma). Mathura, Vrindavan, Barsana, Gokul all are part of Braj where Lord Krishna spent their childhood and spread the sanctity of their presence all around.
Here devotees of Lord Govind come from miles away to gain true satisfaction and peace of life. As it is well known that no place is worth then the place that we found in the shed of supreme and people found this shed on the land of Braj.
In Braj, each and every street have some history related to God Krishna. Radha Kund, Krishnakund, Geeta Temple, Nidhivan Banke Bihari, Janmabhoomi, Govardhan, Prem mandir and many more are the tourist places in Braj with different -different beliefs related to Lord Krishna but having same feelings of the divine surrounding.
These holy places have different stories as in place Nidhivan, it is esteem that every night Lord Krishna comes with his beloved Radha and flows with the beat of love and trees of that van become their friends and join the pious divine spirits.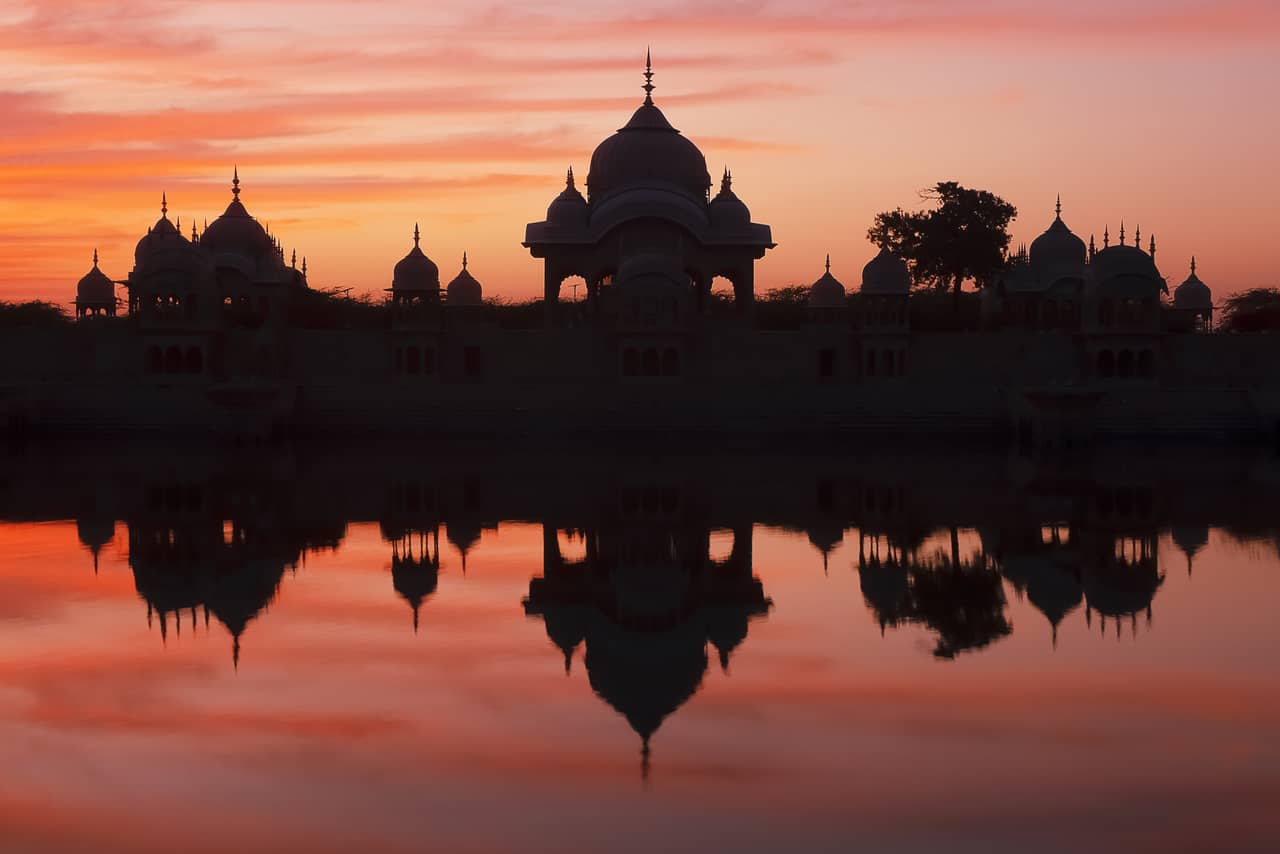 Similarly, the Prem mandir where thousands of people visited every day shows a glimpse of the love of Radha Krishna and activities done by our Lord Krishna in their childhood for the welfare of the universe Janmabhoomi is another place in Mathura which is considered as the birthplace of Lord Krishna.
Rangmanch is a place where Krishna kills the devil kans and make the justice to win the battle between good and bad. Among the celebration of the different festivals like Radhaashtmi, Janmashtami, it is the festival of colors that is Holi enhance the scenic beauty of these places. Aura of this holiness makes tourists sing and dance and lost themselves in supreme power.
In Braj, there is a place Banke Bihari where are devotees have an old belief believed that the priest of this mandir shut the curtain every two minutes as it is believed that if Lord Krishna will see in eyes of his devotees then they will go with him. This shows that every heart in Braj want their Lord Krishna to be with them. This facilitates the holiness of this place.
So, from here I can conclude that to find the true essence of life. One must visit Braj once in life because living under the umbrella of divine power is such nourishment for the soul which can't be defined in words.
Jammu and Kashmir
Jammu and Kashmir is a scenic place in India known for its beauty residing in mountains, valleys, meadows. Jammu and Kashmir is the crown of India on the map and is considered to be a Paradise on earth all over the world.
When we talk about Jammu and Kashmir, we can't forget to discuss some of its places of attraction and its culture some of them are Vaishno Devi a place of goddess Durga where thousands of devotees come and feel divine supremacy of goddess.
It is believed that at the time of aarti goddess Durga herself come to shower their blessings on their devotees. Katra and Ardhkuwari gufa are some of the places which are always full of the crowd coming from different-different parts of India.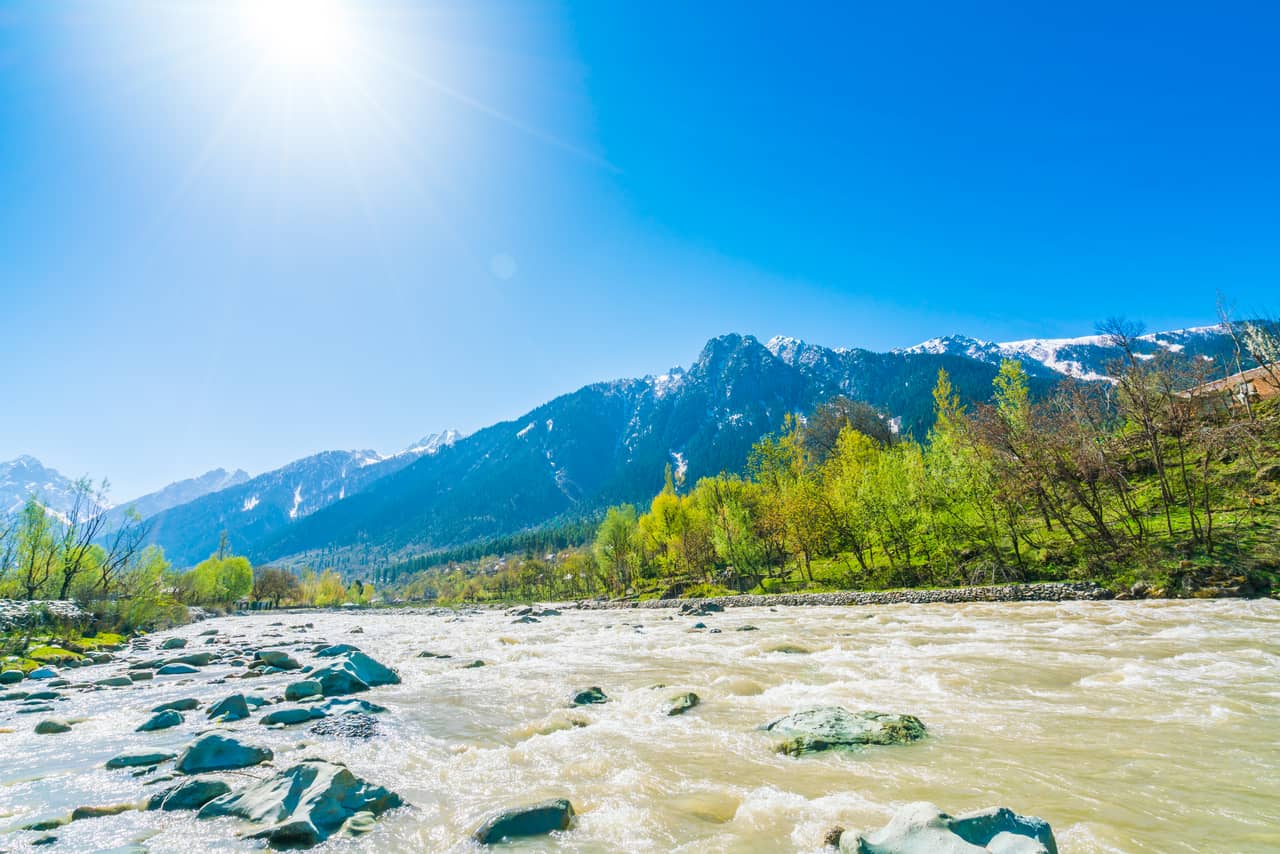 A person visiting Jammu and Kashmir must-visit Gulmarg, a place covered with snow all around. Visitors feel intense pleasure when they saw white clouds and snow blending in each other in such a way that it seems to be impossible to distinct both of them.
Pahalgam is another visiting place in Jammu and Kashmir is located on the bank of river Lidder. Pahalgam is considered to be the best sightseeing place which is full of Meadows, forest and pristine environment.
Verinag, Patnitop, Kishtwar, Yusmarg are some other places that depict the peace of the deep valley, the silence of Meadows, the boldness of the mountain and the softness of the flower garden of Jammu and Kashmir.
Apart from these places, there are some activities King plays golf river rafting, sitting in cable cars, boating horse riding trekking, mountain biking, paragliding, gondola ride, shikara ride. These thrilling and amusing activities when added with the pious beauty of peaceful sightseeing places attract the visitor to visiting Jammu and Kashmir once in their life.
The heritage and culture of Jammu Kashmir are also contributing a lot to the fascination of these places. Wooden work, silverware, weaving designs and papier-mache work of Jammu and Kashmir is world-famous.
Rouf dance and Sufiana Kalam are famous Jammu and Kashmir dancing and musical activity which delights the heart of tourists and makes their tour worth enjoying.
Also Read: Top 15 Destinations in India for Pre-wedding shoot
Kerala
India undoubtedly is a spiritual and beautiful country having something amazing in each direction. When it comes to the southern hemisphere how can we forget Kerala?
Kerala, earlier known as 'Malabar' is a popular destination for both Indian as well as foreign tourists. It is famous for not only its beauty but also for beaches, unique festivals, dance style and various animals.
These extraordinary advantages rise it to the position of India's most visited tourist destination. It is a developed state as well the population growth is lowest in Kerala and it has the highest literacy rate which provides it with an edge over other states.
The culture of Kerala is a perfect blend of Indian and Dravidian culture. The traditional wear for men in Kerala is Mundu. And for females, it is Mundum Neriyathum. Kerala culture with reflected in its various art form, dance style, wearings, people and Cuisine. Kathakali is the folk dance of Kerala that combines a pair of ballet, masque and pamtomics.
The main festivals of Kerala are Onam, Vishnu Thrissur Pooram and many more. Each is celebrated with great pomp and grandeur. We are describing Kerala so we are not supposed to skip boating. There are different kinds of boats and each has a unique style of entertainment. Set foot in Kerala and can't experience boating is like an imaginable.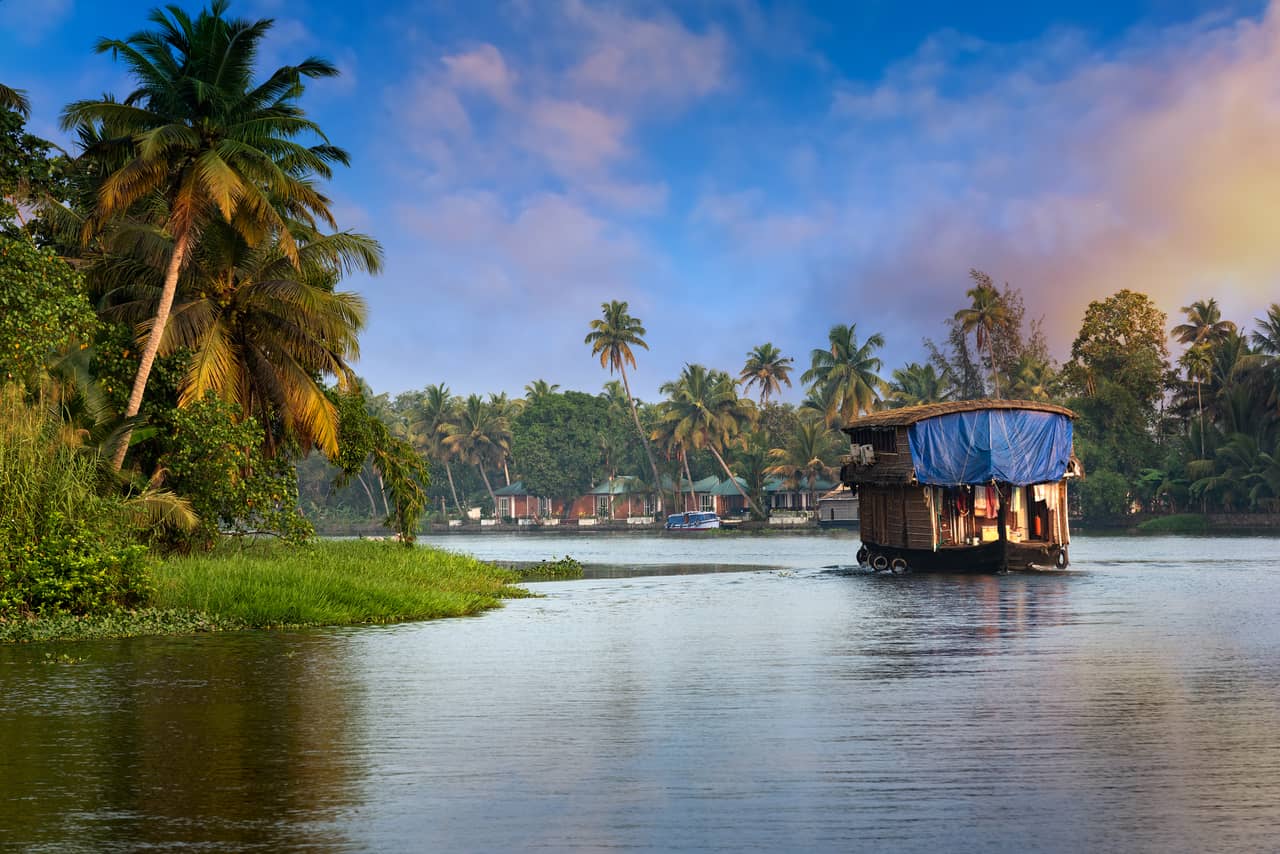 There are numerous exciting places in Kerala. Its water bodies are the center of attraction for those who love scenic beauty. The coastline of the state is connected with its culture and tradition.
Let's go with beaches. Kovalam is the most famous and developed beach in Kerala. Cycling, sunbathing sunset viewing, catamaran rides are just a few activities on the beach. The beach consists of three beaches which are often considered as one. Another one too is interesting, called Bekal beach which is comparatively relaxed than the former one.
Kerala is famous for its majestic waterfalls; they are one of the favorite picnic spots during the year. Adyanpara, Aruvikkuzy Arippara are just a few examples.
Kerala biodiversity has the power to make you fall in love with its beauty. Evergreen forest, a special variety of flora and fauna, different species of reptiles are enough to distinguish the state. Asian elephants, giant grizzled squirrels lion-tailed Macaque, rosewood are highlights of Kerala's flora and fauna.
When it comes to Hill station Kerala is blessed for it. The greenery and mountains are enough for melting you in awe. One of such hill stations is 'Wayand' with its mist-clad mountains and rivers.'Silent Valley is another splendid hill station. It is an ideal destination for a typical holiday experience that you will remember for years.
The wonderful place is a beacon for devotees who are in search of peace and spirituality. Kerela is loaded with legends and tales of the almighty which depicts its glorious history. Numerous temples are devoted to gods and goddesses. The architectural work in all temples is worth seeing.
Kerala is blessed with scenic beauty and spirituality. The wealth of beauty is loaded with beaches, waterfalls, extraordinary forests, beautiful and highly spiritual temples. All this made Kerala called 'God's own country.
Further Reading: