Once upon a time, a biscuit came in our lives and has captured our hearts since then. Well, we all are well-versed with the answer – the iconic Parle-G.
Every Indian's tea-time partner, Parle-G holds a special place in everyone's heart and it's not wrong to say that its mention immediately takes us back to our childhood. Once in our lifetime, we all have dunked these crispy biscuits in hot milk or our parents' tea and quickly catching the soggy piece before it dives back in the milk or tea.  
So how did Parle-G become the 'biscuit' of India?
The Beginnings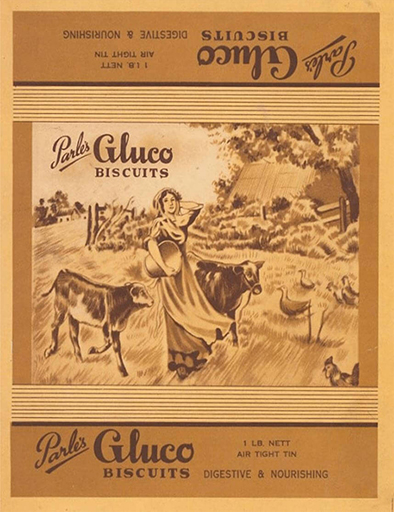 The year was 1929 when Mohanlal Dayal Chauhan, a Mumbai-based family of silk traders, purchased an old closed factory in Mumbai's Vile Parle neighbourhood which he decided to turn it into a confectionery. Mohanlal was actually influenced by the Swadeshi movement (Boycott of western products and promoting the production and use of Indian goods). He travelled to Germany a few years ago to learn the art of confectionery making. In 1929, he returned to India with a confectionery-making machine he purchased in Germany for 60,000 rupees.
The Chauhans' small factory, located between the sleepy villages of Irla and Parla, employed only 12 men, with family members serving in multiple capacities — as engineers, managers, and confectionery makers. And the founders got so much occupied that they even forgot to name the factory. And that's how the 'Parle' name came from the place it was located.
First Products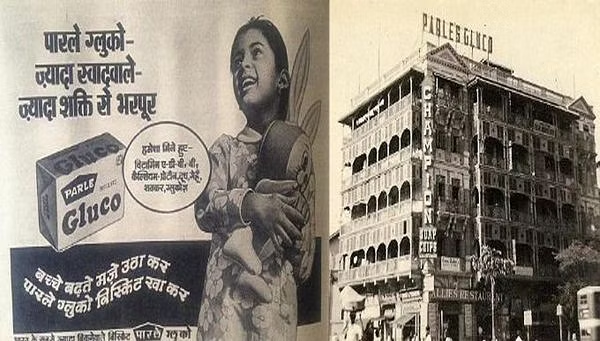 The first product from Parle was an orange candy, which was quickly followed by other confectioneries and toffees. However, it wasn't until ten years later that it started making biscuits. Even as the wartime bugle sounded in 1939, the company baked its first biscuit.
India's answer to British Biscuits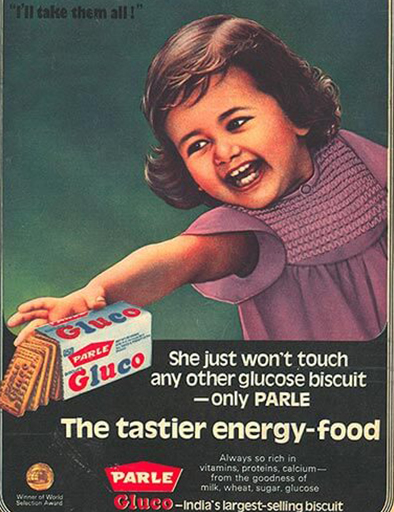 Biscuits in India were previously imported from elsewhere, making them expensive. Moreover, it was only available to the elite. That time, British brands such as United Biscuits, Huntly & Palmers, Britannia, and Glaxo dominated the market. Parle challenged this by introducing its biscuit brand – Parle Gluco at a lower cost so that it can be afforded by anyone. Also, during the World War II, the Parle Gluco biscuits demand rose high in the British-Indian Army.
A stoppage with a twist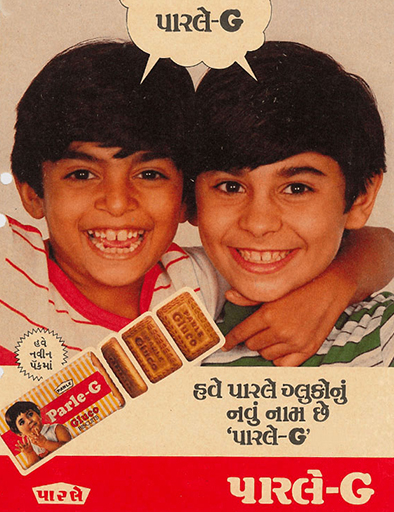 In 1947, India gained independence and Pakistan was partitioned that year. India was left with only 63% of its wheat cultivation area after Partition and there was an immediate shortage of wheat in the country. Parle had to halt production of his gluco biscuits because as wheat was the primary ingredient. To deal with the crisis, Parle began producing barley biscuits. In an advertisement, the company pleaded with its customers to use a barley-based biscuit until wheat supplies returned to normal.
Winning the competition
In 1960s, Parle products saw the market getting crowded with new glucose biscuits, like Britannia's first glucose biscuit brand, Glucose D, which was even endorsed by Gabbar Singh (Amjad Khan's character in Sholay) and people, at that time, would just ask shopkeepers for glucose biscuits.
Parle got a solution – the company decided to create a packaging that would make them unique while patenting its own packing machinery. The new packaging included a yellowish wax-paper with a plump little girl imprinted on it (an illustration by Everest Brand Solutions), along with the brand name and company's red-coloured logo. However, it did a little to outshine Parle's competitors.
Then in the year 1980, Parle Gluco was rebranded as Parle G, with the 'G' standing for glucose. To avoid duplication by small biscuit manufacturers (who sold their low-quality biscuits in a similar yellow wax paper), the packaging was changed to low-cost printed plastic.
Connecting with hearts
Quickly an inventive television commercial was rolled out in which a burly Dadaji and his precocious grandchildren sang in chorus — "Swaad bhare, Shakti bhare, Parle-G." In 1998, Parle-G found a quirky brand endorser in Shaktiman, the desi superhero from Indian television who was hugely popular with Indian children.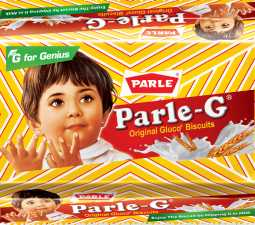 Since then, Parle products have not looked back. From "G Maane Genius" and "Hindustan ki Taakat" to "Roko Mat, Toko Mat," Parle- G's fun yet relatable advertisements helped it transform its image from one-dimensional to multi-dimensional — from an energy biscuit to a source of strength and creativity.
For example, its 2013 advertising campaign encourages parents to give their children the freedom to pursue their dreams. The jingle, for which Gulzar lent his pen and Piyush Mishra lent his voice, celebrates "Kal ke Genius".
Its most recent campaign, "Woh Pehli Waali Baat", has people in different scenarios talking of changes that have taken place over the years.
These flawlessly executed campaigns, as well as the biscuits' consistent quality, have been key factors in the brand's long-term success. Today, the company boasts astounding monthly sales figures of over a billion packets. That equates to approximately 100 million packets of Parle G per month, or 14,600 crore biscuits per year, or 121 biscuits per 1.21 billion Indians.
In fact, the biscuit has become so popular that some restaurants have begun to use it to create high-end desserts. Farzi Cafe, for example, has created a Parle G cheesecake, and Mumbai's 145 has a Parle G Eatshake!
Parle-G is the most popular biscuit brand in India. Because of its low cost, it is the most popular biscuit. It was the first indigenous biscuit brand to break the 5000 crore barrier. Parle-G has also risen to become India's number one FMCG brand. It is one of the reliable brands. It has received recognition for its consistent and consistent quality. Parle-Glucose biscuits won the world selection award in Geneva in 1976.
Its popularity in foreign markets has made it a household name in the United States, parts of Africa, and Europe as well. Parle-G grew from a small confectionery to become India's largest biscuit producer. This is what makes it unique.
As its unique taste expanded over the globe, Parle-G was declared the world's largest selling biscuit brand by Nielsen in 2003.