With a remarkable track record of success in the country's real estate industry, Ekta Contech Pvt. Ltd. has effectively created a mark that defines what the company stands for in terms of infrastructure, structural construction, and distinctive real estate services it provides.
After working for more than 30 years in the field of real estate, Satish Srivastava planted a dream in 2010 to develop a sustainable real-estate culture and educate people about real-estate investments. He nurtured it with his hard work and grit determination.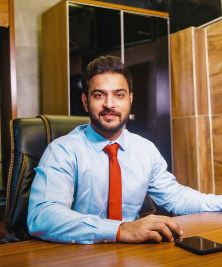 Today, Ekta Contech has risen to prominence as a real estate legacy, backed by its solid foundation.
In 1975, Satish Srivastava entered the construction industry, learned the art of construction, and set a goal for himself. His efforts began to bear fruit in 1984 when he founded his own company with a small team of like-minded individuals. Eventually, his progress became clear with the flourishing 'Apartment Culture' directed by him in the small town of Ranchi. Until now, the company has undertaken over forty projects to ensure that people get the most out of their investment. A man of ethical persona, he never compromised on product quality, furthermore, his work was never motivated by profit.
STAYING AHEAD OF THE CURVE
Customer base: 1000+ clients

Revenue: It is going to exceed 200 crores by 2024

Growth Rate: 96-118% per year

Accolades: India News' Best Emerging Real Estate Developer of the Year 2021- East India

Recognized as the Best Company of the Year 2021 by Creative Bit, for promoting sustainable ways of Construction in Jharkhand

Published in the prestigious columns of leading business magazines and newspapers
The same principles were carried on by his son, Prince Shrivastava when he joined Ekta Contech as MD. Well known for his passion and devotion to the residential real estate industry, Prince Srivastava was exposed to entrepreneurship from an early age. He grew up in Ranchi, Jharkhand, watching his father's work and versing about the real estate industry. Later on, post his law studies, he shouldered the responsibility of Ekta Contech and strategically, over the years grew the firm from its original goal of being a real-estate business to much more. "Today, our vision is to provide a roof to everyone, even to the people who cannot afford it right now but deserve it for their lives' work. We understand the basic need for a home that many are lacking which brings us to the solution of Green Buildings" asserts Prince during the interview as we gain insights over Ekta Contech through his lens.
Let's hear the words from the leader himself…
ADDRESSING THE CHALLENGES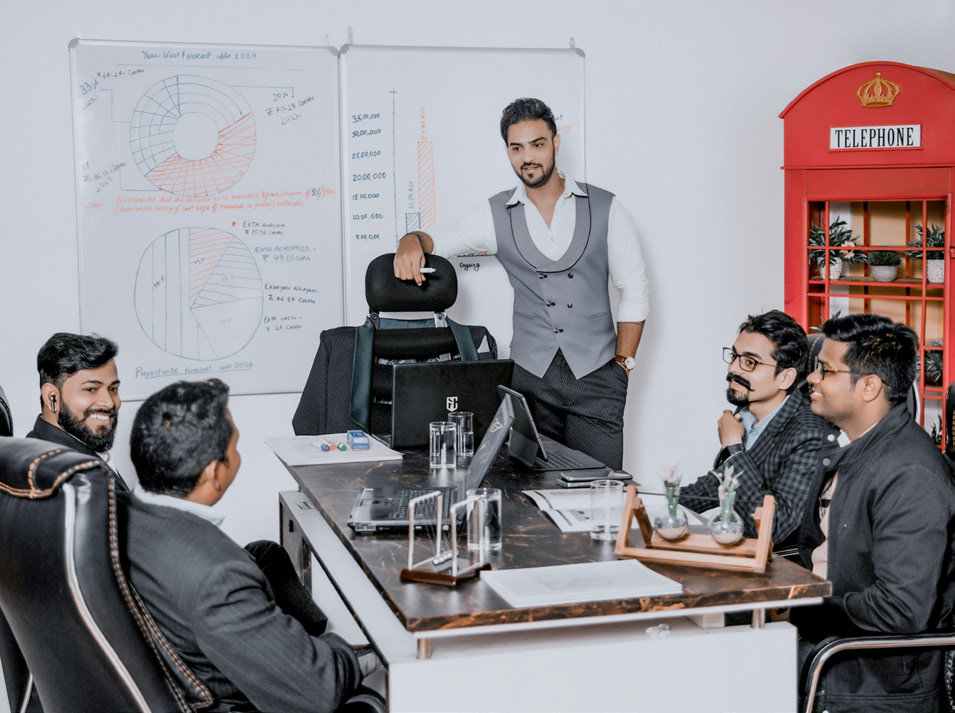 One of the biggest gaps in the market is the lack of skilled individuals to work in the sustainable development sector. The stereotypes have pushed people away from choosing real estate as a career option. Ekta Contech ensures that even if someone joins the company without prior knowledge, they are trained well to bridge the gap. The transition from the conventional methods of construction to the sustainable approach widens the gap between people who understand the change and the rest who doesn't. We are helping investors to understand the future of this market with the help of expert counsellors at every step.
Read Our July 2022 Edition Here
MEGATRENDS CHANGING THE REAL-ESTATE LANDSCAPE
A few megatrends, in particular, have my attention and excite me to be a part of them. The first is the transition to sustainable development. Construction consumes nearly 50% of global energy, 50% of water, and 60% of building materials while causing an 80% land loss to agriculture which is why it is time to switch sides. I believe that constructing Green Buildings will reduce carbon emissions and use fewer natural resources, paving the way for a more secure future. We can see that consumers are reconnecting with nature again, which will increase the global demand for sustainable construction. Second, technological progress will make the real estate industry far more efficient and self-sufficient. Soon, our company intends to set up AR sightseeing for our customers. I value innovation, and forging ahead is a pleasure for me. Finally, people are increasingly working from home, which is a new and growing trend among the youth population. Our clients range in age, and their conversations about these new changes help us understand the variety that we can bring when designing a new home.
ROAD AHEAD
According to CIRIL reports, the Indian real estate (RE) market is expected to reach 65,000 crores by 2024 and 2025, with this sector accounting for 13% of the country's GDP. Our long-term goal is to be a part of this expansion. We are working towards the same goal and attempting to incorporate the "Roof for Everyone" Campaign into a sustainability campaign. Along with that, we intend to educate the public on investment and real-estate growth so that they can make the best decisions for themselves. People in rural areas lack the opportunity to learn the fundamentals of asset management, which hinders real estate's growth. We want to accelerate this process so that more people can get the necessary job opportunities. The vision is to grow together and save the planet from resource overexploitation.
WORDS OF WISDOM
My entrepreneurial journey has taught me that everything happens at the right time, but if you wait too long, that time will never come. Taking calculated risks by staying informed about the changing landscape in your specific industry and thus molding your company in the right direction will take you to places you cannot even imagine.