The majority of users use Google Maps for its primary function: finding the quickest route from point A to point B. But that's only one feature of the popular mapping app. These are the Google Maps tricks you should be using to enhance your next vacation experience, from discovering restaurants you enjoy to finding your parked car.
Find Your Parked Car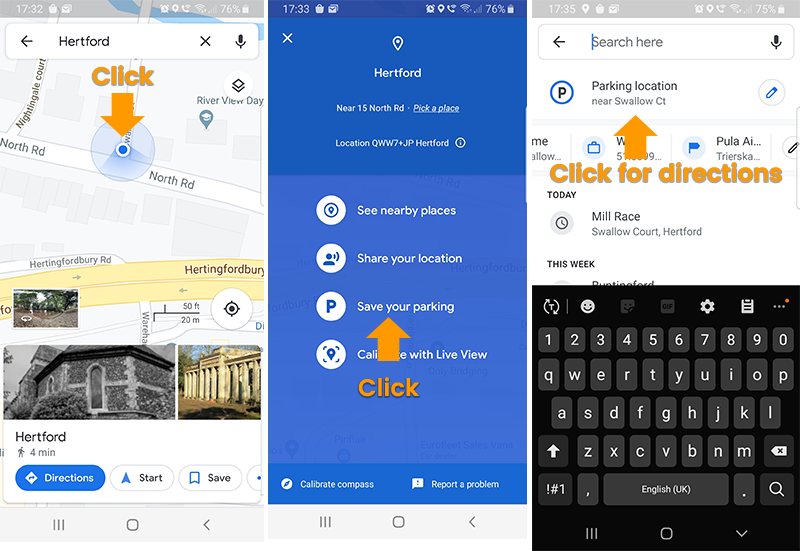 Google Maps can take you practically anywhere, including back to your car in a congested parking lot. Ask the app to save your parking location to take use of this feature. To do so, tap the blue pin that symbolises your current position and choose Save as parking spot. You may open the app and get directions to the saved pin on the map when you're ready to get back in your car.
Get Directions Offline by Downloading Maps
Some Google Maps users retain paper maps in their cars just in case they go into a region where service is unavailable. You'll be able to get rid of those maps for good once you start using this app function. Bring up the location you'll be travelling through on Google Maps before your next journey. Select the Download option from the pop-up window after tapping the name at the bottom of the page. Even if your phone is turned off, you may now get step-by-step directions and company information in this region.
One-fingered Zoom
Even something as simple as pinching to zoom can be too much of a pain while reading directions on the move. The tap-to-zoom feature in Google Maps makes things much easier. Try tapping the map twice with one finger on the glass while holding it. By dragging your finger up and down the screen, you can now zoom in and out. If you just have one hand free, you can use the thumb of the hand you're holding your phone in to do this trick.
Instruct your Dietary Preferences for Restaurant Results
Google Maps can save you time if you study every new restaurant you visit to determine if their menu meets your dietary requirements.  Go to Settings, then Food & drink preferences, and tap Dietary. You can then choose from a variety of options, such as vegan, vegetarian, kosher, and gluten-free. The next time you use the app to look for restaurants, Google Maps will offer you results that match your tastes.
Also Read : Slowing down the speed of its investments: Softbank's effect on India's funding space
Time Travel
Since 2007, Google has been recording our streets. They began by mapping key cities in the United States, but have now expanded the Google Street View project worldwide and included the United Kingdom in 2009. Anyone can look at both the most recently recorded frames and the older ones on Google Maps. This is a fantastic method to see how the cityscape has changed over time.
Go into Street View (drag and drop the orange man)
Click the clock icon
Select a point in the time line
Plot your own route
If you're into running you'll love this. You can plot your very own route in Google maps and embed it into a web page, or share it with your friends. This feature is just a little less straight forward than the others in this article, so rather than trying to explain it with words and images, check out this video:
Measure straight line distances
Whether you want to measure a perimeter, calculate the size of a plot of land or simply get the 'crow flies' distance between two points, this feature is the solution for you.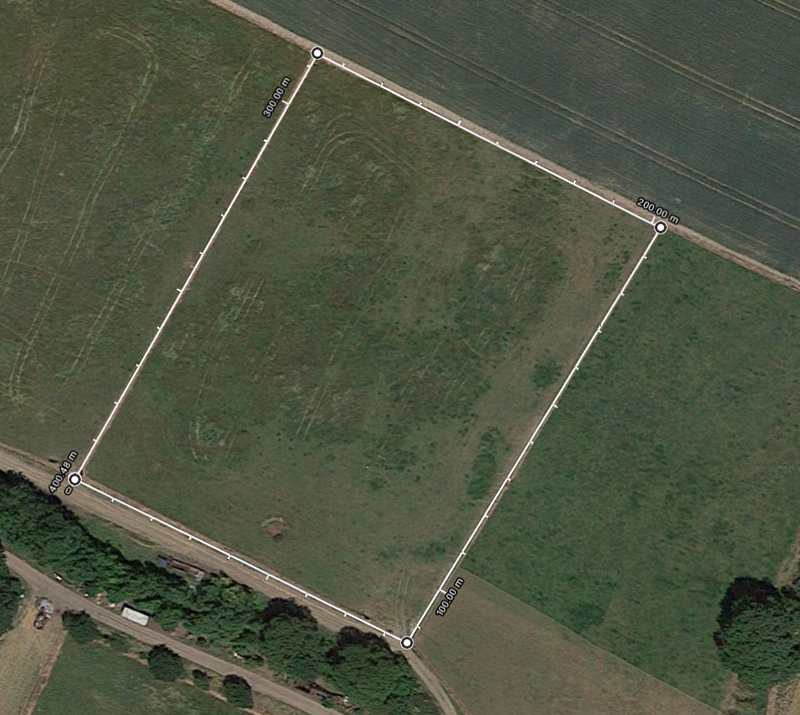 Try it yourself
Launch Google Maps: https://www.google.com/maps/
Select 'Satellite' in the bottom left corner
Navigate to the land you want to measure
Right click on the place on the map where you want your measurement to start, and select 'Measure Distance' from the menu that appears
Next, click in the place where you want you second point to be. The line with the distance should appear
Share Your Trip With Your Friends
Rather than texting your pals every few minutes to let them know where you are, let them see your location in real time. Tap the bar at the bottom of the screen and select Share journey progress while using Google Maps directions to go to your destination. Google will let you transmit your location data to folks you've added to your contacts list. Anyone who joins you on your journey will only be able to see where you are as long as the journey is ongoing.
Further Readings