'Ola' is a name that practically everyone is familiar with, therefore there is no need to introduce it. Several people's problems have been solved by this company. There are some folks who do not possess a vehicle or have only one vehicle in their home. As voyaging is a part of everyday life in India, individuals have had to deal with a lot of hardships in the past.
There are certain persons who dislike taking public transportation such as buses or cars because of the crowds, safety concerns, and other factors. Ola Cab is also the finest option for travel if you are not a resident of a given city.
Founders of Ola
Ola was founded by Bhavish Agarwal and co-founded by Ankit Bhati. Ola was launched in Mumbai in the year 2010. Bhavish graduated with a B.Tech in Computer Science from IIT Bombay in 2008. He also worked for Microsoft Research in Bangalore for two years. His net worth is Rs. 3135 crore, according to figures from December 2019, which includes revenue from Ola Cabs. Despite this, his true net worth is unclear.
Ankit Bhati, the project's co-founder, joined Bhavish in November 2010. As Chief Technology Officer, he is in charge of the technology aspects of the company. He holds a B.Tech. in Mechanical Engineering and an M. Tech. in CAD & Automation from IIT Bombay. They became India's Youngest Billionaire at a very young age.
They started their company while they were only 25 and 26 years old. Their great ideas and perseverance are now benefiting a large number of travelers.
By 2014, OLA had a network of 200,000 vehicles spread over 100 cities around the country. OLA is a dominant force in the Indian industry, accepting over 150,000 bookings every day. Bhavish's keen judgment is credited with a large part of Ola's success.
Also Read : All about the Agriculture Infrastructure Fund (National Agriculture Infra Financing Facility) scheme
Idea behind OLA
Bhavish Aggarwal's anguish point has resulted in the creation of Ola Cabs. He was deserted in the middle of his travel from Bangalore to Bandipur by the driver. The answer is that he was unwilling to renegotiate the driver's previously agreed remuneration. This powerless feeling prompted him to consider how he could pioneer a useful and pleasurable cab service. Finally, in December 2010, he and co-founder Ankit Bhati put the finishing touches on their vision.
Ola is derived from the Spanish word "Hola," which means "Hello." As a result, the proprietors wish to convey that their services are simple and pleasant. Bhavish and Ankit were assisted by a number of people in completing their dream project.
The product manager, Usha Loutongbam, assisted Bhavish with the design and vision. Two other people contributed to the success of this project. Ajinkya Potdar built the first Android version, and Kushal Bokadye created the iOS version.
Customer Acquisition and Consolidation 
OLA has also entered three international business sectors: Australia, New Zealand, and the United Kingdom. As a result, it has put up initiatives in seven cities across Australia. It also claims to have enlisted 41,000 drivers on its application in that country. OLA began its efforts in the United Kingdom in March 2019 with the introduction of Auto Rickshaws.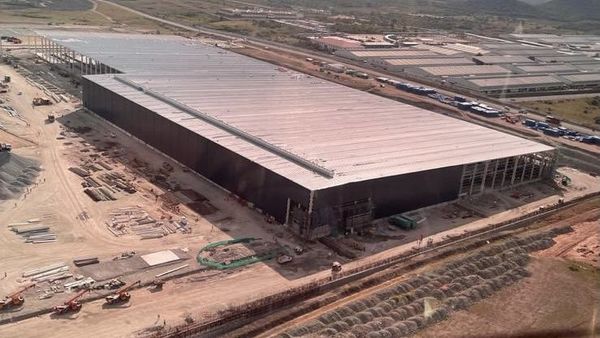 As a result, Ola cabs has gained five additional corporations to date. It had previously acquired FoodPanda India. Additionally, in June 2015, Geotagg, an expedition planning tool, was launched. With a market share of over 65 percent in India, OLA is the most well-known ride-hailing app. By 2018, the organization has grown to over 10,000 automobiles in 168 cities, with a revenue of 110 million dollars.
Challenges faced by the Billion dollar Startup in the initial days
Bhavish Aggarwal and Ankit Bhati, the inventors, had to overcome numerous challenges at first.
They worked long hours, and sometimes Ola Ankit's co-founder had to code for 48 hours straight.
They've even had to transport clients to their destinations since the drivers hadn't arrived. This, however, did not dampen their spirits. They worked all hours of the day and night, and eventually, people began to appreciate their efforts.
Nonetheless, in 2012, they were faced with a task that was a nightmare for the founders. They were having issues with a website blunder. Ankit was in Bangalore at the time, and Bhavish was in Mumbai. Ankit had no choice but to guide Bhavish on call throughout the night as he dealt with the Mumbai outage.
However, due to their success and diligence, they were able to perfectly escape the situation. They then chose to relocate their office from Mumbai to Banglore. They released their mobile application the same year.
Competition of Ola
Ola competes directly with Uber, and now Rapido is giving Ola a run for its money in the bike segment. Meru Cabs Company Pvt. Ltd., for example, is a competitor in India. Carzonrent (India) Pvt. Ltd., which owns Meru cabs, and Carzonrent (India) Pvt. Carzonrent and Zoomcar India Private are both owned by Ltd. Ltd. is the company that buys Zoomcar.
In 2016, Ola faced a vengeful competition in the form of TaxiForSure, an indigenous cab aggregation firm. Ola gained TaxiForSure and used it to her advantage.
Ola has been expanding its service offerings over the course of the last year. It began by offering a variety of trip options ranging from budget to luxury, as well as membership discounts and in-vehicle entertainment. They don't just provide taxi services, they also provide motorbikes and Auto Rickshaws at reasonable rates. They also provide the option of sharing a cab.
Conclusion 
Finally, we can claim that by launching the Ola cab initiative, Bhavish Aggarwal and Ankit Bhati have aided a number of people. The Ola app is simple to use; only one click and the driver will be at your destination in a short period of time. There is no need to be concerned about parking or anything else when traveling with Ola.
Ola is affordable, and customers who don't want to travel by car can have their wish granted by offering a car ride. They, too, are expanding their capabilities. They now provide a bike rental service, which is quite convenient for persons who want to ride alone or in a hurry and avoid traffic.
As a result, this is Ola's success story, and we can all see how Ola has become an integral part of our daily lives.
Further Readings