MyTaxFiler is a tax & accounting firm co-founded by Supriya Pai in 2008. As an Enrolled Agent with vast experience in finance, tax, and accounting, Supriya Pai has taken MyTaxFiler from a growing start-up to a trusted brand.
Today, MyTaxFiler is one of the fastest-growing brands and a globally trusted ISO & BS7799 certified company.
MyTaxFiler provides top-quality tax and consulting services, allowing you time to do what you do best – managing your business.
MyTaxFiler specializes in tax compliance, end-to-end financial solutions for individuals and businesses, helping individuals with their
tax returns, tax planning (especially for high net-worth individuals), FBAR and FATCA compliance, ITIN preparation, notice representation, IRS amnesty programs, etc. The firm also assists with entity formation, book-keeping, payroll management, and tax returns for small to mid-level businesses.
MyTaxFiler has focused intricately on marketing through community interactions via live videos, Google and regularly organized webinars on tax compliance and wealth planning.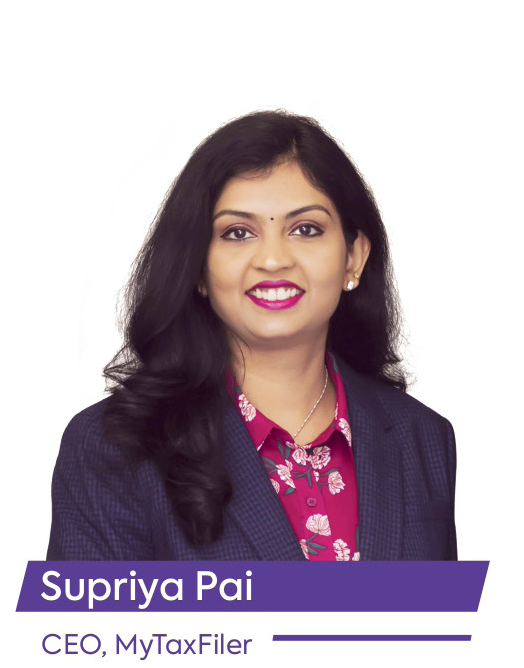 "We aim to be accessible, efficient, responsive and opt robust technologically while maintaining the highest standards of professional
service. This is what sets us apart and makes a difference in every endeavour in which we engage." Supriya also adds – "The firm's success is primarily accredited to the hard work of our exceptionally talented team. We have a dedicated team who work tirelessly around the year, adjusting to different time zones and meeting tax deadlines. Tax filing itself is a demanding and challenging job, and the team has never failed to meet a target.
As part of their endeavor to raise awareness and educate clients, MyTaxFiler runs an active blog. MyTaxFiler thus helps add value to clients throughout the year and not just be a seasonal tax preparation firm.
The Team
The team at MyTaxFiler has achieved numerous accolades and milestones through the years. Supriya Pai believes that the firm owes its
success to its people's dedication to their work.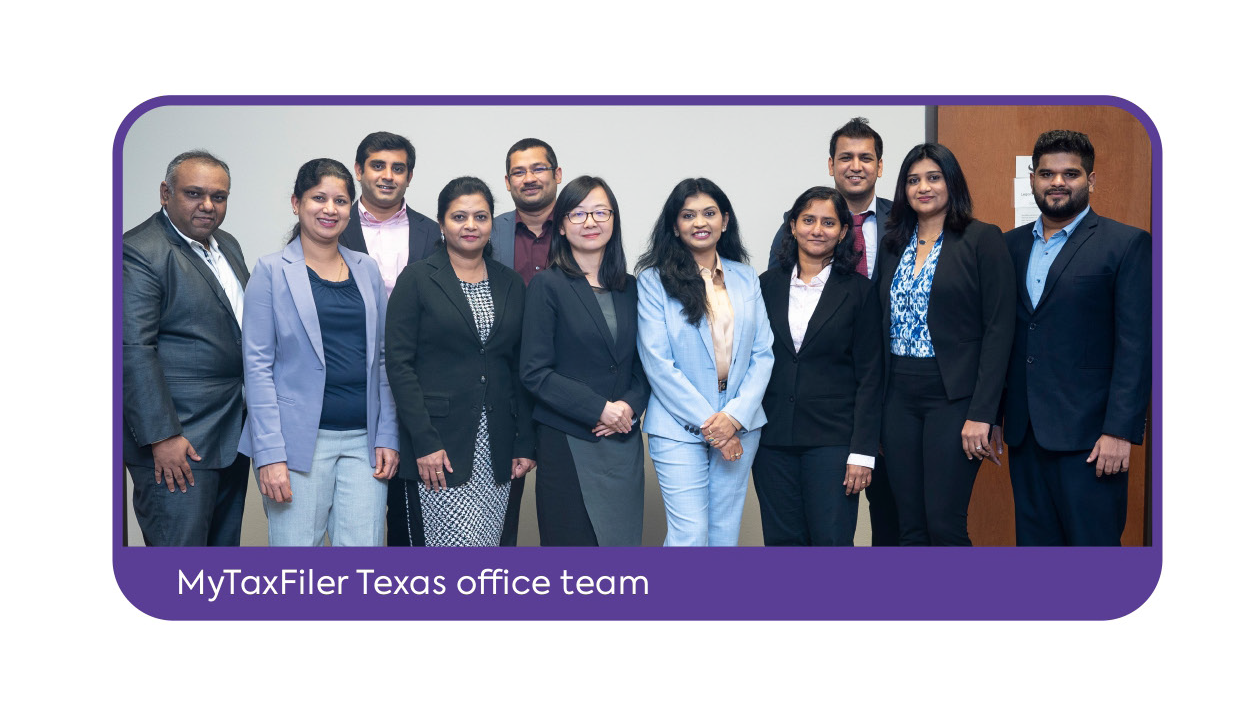 MyTaxFiler comprises a qualified team of expert professionals to help the community get one step closer to success. One of their most significant milestones was reaching the 13-year mark of being in business. This incredible accomplishment was achieved with the team's collective hard work, discipline, and strong work ethics.
Currently, they are a team of 200 plus employees with in-house CPAs and Enrolled Agents, whose technical know-how ensures that the firm keeps churning out consistently successful results.
MyTaxFiler follows a simple mantra – Keep the customers happy, and success will automatically follow. They take great pride in the strict processes and standard operating procedures they follow to ensure a positive client experience.
The backbone of MyTaxFiler is its passionate team of talented individuals who work behind the scenes to ensure that deadlines are met, and goals are achieved positively.
MyTaxFiler is part of GlobalCFO, LLC a Delaware, based professional services firm.
Please visit www.MyTaxFiler.com for details.