Biotechnology parks are established to smooth product advancement and invention through the development of biotechnology industrial collection and to produce biotechnologists and entrepreneurs who possess a strong foundation in research and innovation.
With a voluminous number of multinational and bio-pharma companies beginning their R&D and manufacturing assignments in India, the demand for biotech incubators has amplified.
Both Central and State Governments are making their earnest efforts to elevate biotechnology activities in the country by setting up biotechnology parks, incubators as well as pilot projects through public-private collaboration. DBT has supported the following biotechnology parks and incubation centres located in different states for the advancement of Biotech start-up companies and the promotion of Public-Private Associations.
These are the following Biotech Park and Incubation Centres which are fully operational:
Lucknow Biotechnology Park, Uttar Pradesh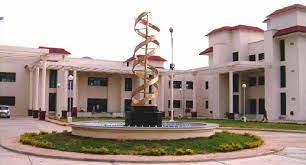 The Biotechnology Park, Lucknow, has been set up jointly by the Department of Biotechnology Govt. of India & Department of Science and Technology, Government of Uttar Pradesh. The Park is located in Lucknow with a futuristic state of the art facility for biotechnology led enterprises.
It is the only functional Biotechnology Park in North India, serving the State of Uttar Pradesh to bring biotechnology as the way of cultivating crops, living a healthy life and enriching the skills for boosting biotech industry.
The park has changed the paradigm of transferring biotechnology advancements from laboratory to field and made humble contribution in initiating biotechnology related policy changes in the state.
There are 18 common facilities and 27 instrumentation facilities. 27 incubatees graduated and 11 are presently housed from Bio-Pharma, Agri-biotech and health area (diagnostics, herbal cosmetics & nutraceutical).
The Biotech Park facilities include NABL and AYUSH accredited analytical & quality assurance laboratory, molecular & microbiology laboratories; NCS-TCP certified plant tissue culture unit, biopesticides & biofertilizers units and GLP compliant solvent extraction pilot plant with downstream process facility.
The park has attracted investment of more than Rs. 30 crores through its 36 incubatee companies and is a showcase of innovation industries and a model of active collaboration between industries, research institutes and academia.
Biotechnology Incubation Centre, Hyderabad, Andhra Pradesh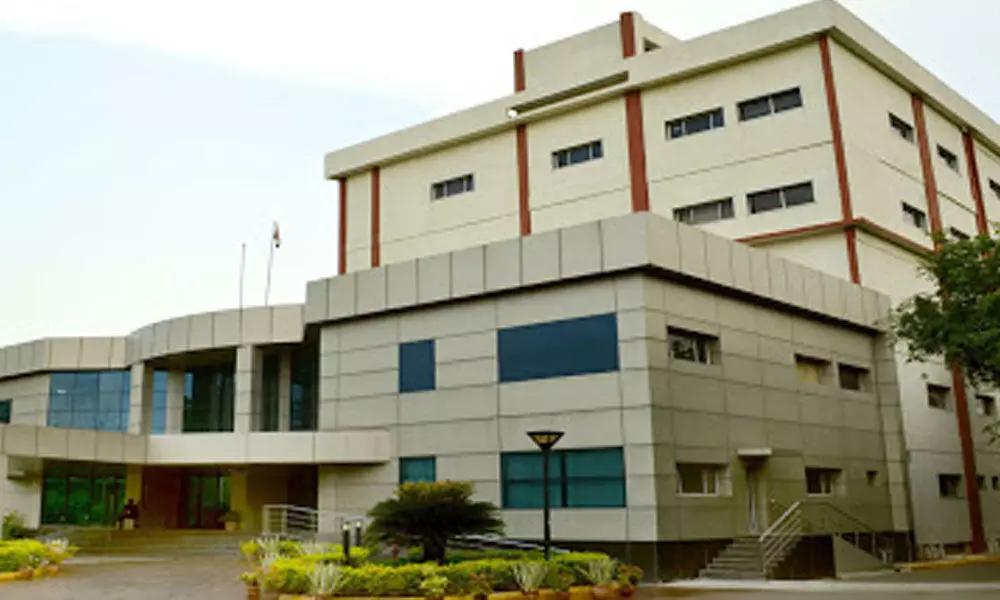 The Park has been established by CSIR-IICT and Govt. of AP (now Govt. of Telangana) with support from DBT. A Biotech Incubation Centre has been set up at ALEXANDRIA KNOWLEDGE Park, Genome Valley, Hyderabad.
World class facilities have been created for use by entrepreneurs on use and pay basis. There are 12 labs of 350 sq. ft each which is given out to companies. Business centre approach is being used in this Park and 9 companies are operating, 74 scientists are working there.
The incubator has 14 pilot plants and 8 analytical facilities and 9 common facilities. 6 incubatees were graduated out of 11. One of the incubates (Tergene Biotech) established proof of concept of Pneumococcal vaccine and awarded Best Innovator from BIRAC.
An Advanced Analytical and Characterization Resource (AACR) facility has been established in July 2016.
Biotechnology Core Instrumentation Facility (BTCIF) at TIDCO Centre for Life Sciences (TICEL), Chennai
The Tamil Nadu Government, Tamil Nadu established TICEL – I and II in 8 Lakh sq.ft., a state-of-the- art Wet Lab Infrastructure in 5 acres in Chennai. TICEL offers Lab Modules conforming to BSL-II, to various companies on 3 years/ 10 years term for R&D / CRD activities. The lab infrastructure being offered by TICEL includes A/C, Compressed Air, Vacuum, RO Water, Power Back-up, ETP / STP, etc. TICEL has offered Lab Space to more than 30 International / National companies.
The Golden Jubilee Biotech Park for Women, Siruseri, Chennai

The Park was established by Govt. of Tamilnadu at Siruseri, Kanchipuram District with support from DBT and is fully functional since 2001. It was registered as a Society under the Tamil Nadu Society's Registration Act 1975. It is a joint project of the Government of Tamil Nadu and DBT. An amount of Rs. 400 lakhs has been provided by the Department of Biotechnology.
The Park has a Lab facility for providing Quality testing and Training programs for providing hands-on experience and to generate revenue streams for the Park. It is an entrepreneurial facility for women Scientists aided with managerial skills and capable of making small-scale investment, to independently take up the functioning of the lab.
At present the park is fully occupied. 80% comprises of 1st generation entrepreneurs. All entrepreneurs are women. In all there are 150 workers which includes 50-60% of women both skilled/unskilled.The total annual turnover is Rs. 5 Cr. The production units that have been set up are for herbal cosmetics, bio-pesticides, bio-fertilizers, spice fortified with herbs, and essential oil, ready to eat snacks etc.
Also Read: Government schemes for MSMEs in India
Guwahati Technology Incubation Centre (GBPIC) at Biotech Park, Assam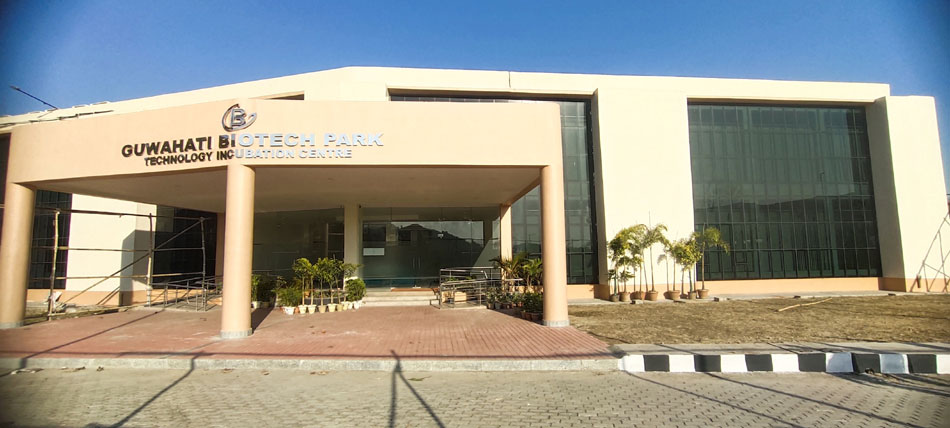 The project of setting up of Guwahati Biotech Park Technology Incubation Centre has been sanctioned by the DBT at a total cost of Rs.27.99 crores in 2009 for a period of three years.
Government of Assam (GoA) has recently allotted a land measuring 17 acres to Guwahati Biotech Park in proximity to IIT Guwahati for setting up of GBPIC. Another 7.5 acres of land near the allotted land has been identified and likely to be allotted soon to GBP.
Facilities include 8 Modular Laboratories, Specialized & Support Facilities. NECTAR N/E application centre-Nest programme is being proposed. Ecosystem needs to be created using natural products built on strengths. The progress of the park is regularly monitored by GBPIC Management Committee and Technical Advisory Committee. 9 incubatees are currently associated and 6 are graduated. The Incubator has 94 common facilities.
Bangalore Biotech Park, Karnataka
The project was sanctioned at a total Project Cost of Rs 32.26 Cr; with KBITS contribution of Rs 17.81 Cr and DBT Contribution of Rs 14.45 Cr. The project was sanctioned in 2005 for a period of 3 years.
Civil Construction (Nirmithi Kendra) is 80% (appx.) complete with 25 Incubation suites ranging from 200 sq.ft to 700 sq.ft. Also includes Common Instrumentation facility, Mammalian and Plant tissue culture, Dark room/Cold room/Utilities, Animal house/Chemical store, Cafeteria/Meeting rooms/Conference rooms etc.
Process has started for separate Entity (section 25 Co) to be formed. To operationalize within 6 months' time. Project Management Committee (PMC) and Technical Advisory and Resource group formed (TARG).
KRIBS BioNest, Kochi, Kerala (previously called KINFRA Biotech Park)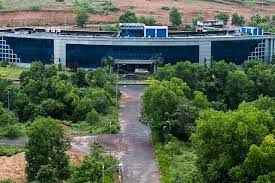 The proposal for setting up of a Biotechnology Incubator at Kerala Biotechnology Park was sanctioned in March 2005 at a total cost of Rs. 23.18 crores for a period of 3 years. The share of DBT is Rs. 11.00 crores and the rest, to be contributed by the State Government.
Entrepreneurial Facilitation Services: The Biotech Park functions on the model of mentorship and nurture by trained scientific personnel. All interested applicants are encouraged to make a detailed presentation in front of an experienced, friendly technical committee which consists of technical personnel from pharmaceutical and biotechnology industry as well as scientific and administrative personnel.
BIONEST is a facility (a) to accelerate the commercialization of new technologies based on life and medical sciences (b) to nurture emerging ventures and (c) to assist new enterprises to forge appropriate link with other biotech companies, academia and government. It aims to provide a viable mechanism for licensing new technologies to upcoming biotech companies, to start new local ventures and to achieve early state value enhancement of the technology with minimum financial inputs.
Punjab Biotechnology Incubator, Mohali, Punjab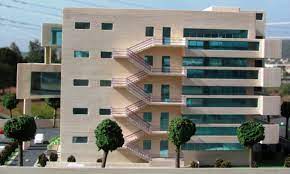 Punjab Biotechnology Incubator (PBTI) was established jointly by Department of Biotechnology (DBT), Govt. of India (GoI) and Department of Science, Technology and Environment, Govt. of Punjab (GoP) at a total cost of Rs. 1097/- lacs on 70:30 sharing basis in the year 2005. PBTI, the first Biotechnology Incubator funded in Punjab, started its operations as a registered society.
Since its inception, PBTI's facilities have been accredited / recognized/ approved by following National / State Level authorities:
National Accreditation Board For Testing & Calibration Laboratories (NABL) since 2009
Bureau of Indian Standards (BIS) since 2010
Notified under section 43(1) of Food Safety and Standards Act 2006 since 2011 and approved for notification as Referral Laboratory under section 43(2) of Food Safety and Standards Act 2006 in 2018 by Food Safety & Standard Authority (FSSAI).Also provisionally approved for notification as National Reference Laboratory by FSSAI
Notified as State Water Laboratory under Water (Prevention & Control of Pollution) Act 1974 by Govt. of Punjab since 2009.
Punjab Pollution Control Board (PPCB) since 2010.
Notified as Environment Laboratory under Environment Protection Act (EPA)1986 by Central Pollution Control Board (CPCB) since 2010
Recognized as Scientific & Industrial Research Organization (SIRO) by Department Of Scientific And Industrial Research (DSIR) since 2006;
Agricultural & Processed Food Products Export Development Authority (APEDA) since 2014
Export Inspection Council (EIC) since 2015
Notified as National Referral Laboratory (NRL) for LMO/GMO detection by Ministry of Agriculture and Farmers Welfare,GoI under Seeds Act 1966 since 2017
Approved as Programme Study Centre for PG Diploma in Food Safety & Quality Management by IGNOU since 2014.
At present more than 1200 users including Multinational Companies, State Cooperatives, Govt. organizations, Entrepreneurs, Exporters and Marketers from Agri, Food, and Environment biotechnology sector are using the services of PBTI. Hands on trainings are being conducted for International as well as National participants in collaboration with concerned Ministries. PBTI has executed various consultancy projects including technical, advisory and research consultancy projects in Agri, food & Environment sectors. PBTI has also started providing services to Pharma sector. Source
Further Readings: