Here is the list of Top 10 Gadgets from CES 2020 Round-up
1. Samsung Ballie – one of the Gadget from Top 10 Gadgets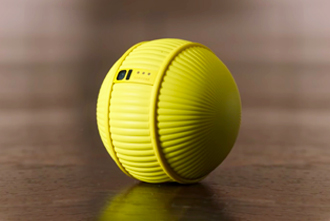 Equipped with cameras and sensors, this all-around life companion follows you around, offers smart home features, takes photos, sends you updates when you're away, and even functions as a fitness assistant.
2. BMW i3 Urban Suite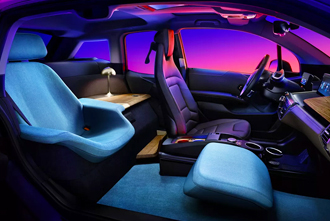 Designed to offer a mobility experience tailored precisely to the passenger's needs, this limo for one offers features like heated cup holders, a desk lamp, simulated acoustic sealing and a display that supports smartphone mirroring.
3. Dell Alienware Concept UFO

The portable gaming device is powered by one of Intel's 10th generation Core processors and features an 8-inch screen, kickstand, detachable controllers, and support for external devices like displays or a keyboard and mouse.
4. Segway S-Pod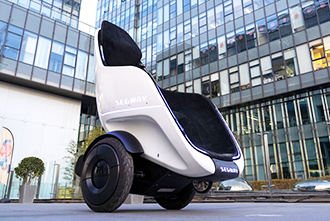 This 2-wheeled self-balancing hover chair can go up to 24 miles per hour and is controlled with a joystick.
It also comes equipped with smart safety features like automatic braking on turns and exterior lights that double as turn signals.
5. Welt Smart Belt Pro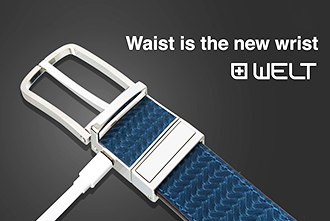 This smart belt comes with an app of its own and can monitor things like waist size, activity, sitting durations and even eating patterns.
Accelerated by Samsung, this is also one of the winners of the CES Innovation Awards this year
6. Atmos Facewear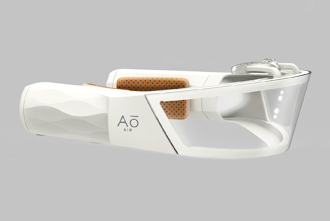 This futuristic air purification mask, that comes without a seal, claims to offer "between 5X and 50X better air" by using physics to create a positive pressure environment that repels all major particulate pollutants.
7. Joué Music Instrument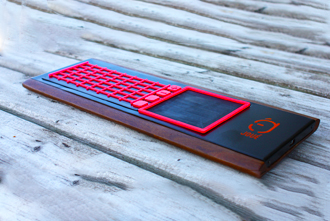 This product features a compact, backpack-friendly wooden and aluminium board that supports swappable pads to accommodate your instrument of choice, ranging from beat pads to piano keys.
With support for mobile devices like tablets, Joué allows you to experiment with different sounds without using a giant instrument case.
8. LG OLED ZX Real 8K TV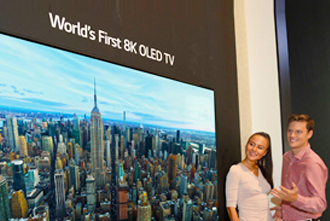 These models deliver 4 times more detail than 4K TV and 16 times more than HDTV, exceeding the requirements established by the Consumer Technology Association's official industry definition for 8K Ultra HD TVs.
9. Hydraloop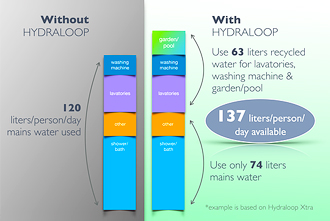 This water recycler filters & purifies grey water from baths, showers, and washing machines, and can recycle up to 85% of the water used in the home for re-use in toilets, pools  & irrigation systems.
10. Flying Taxis & E-bikes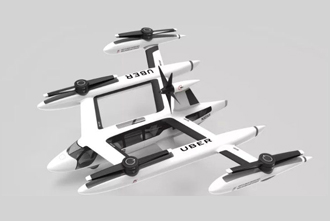 Uber and Hyundai unveiled a flying taxi aimed to transform your ridesharing trips.
The first prototype will be ready in 2023, said a Hyundai spokesperson.
Moreover, Manta5 Hydrofoil Bike unveiled an e-bike designed to mimic cycling on water.
The product has been in development for 8 years.
Further Reading: