Sculptures have the power of communicating and connecting with their audience. They are the language for artists to reach out to their audience and spread the message- be it historical, cultural or social. They have been here, with the existence of mankind.
Sculpture is the art of the intelligence.- Pablo Picasso
We present you a list of some of the amazing sculptures from around the world- the classic masterpieces and modern pieces of art.
16th-Century 'Colossus' Sculpture In Florence, Italy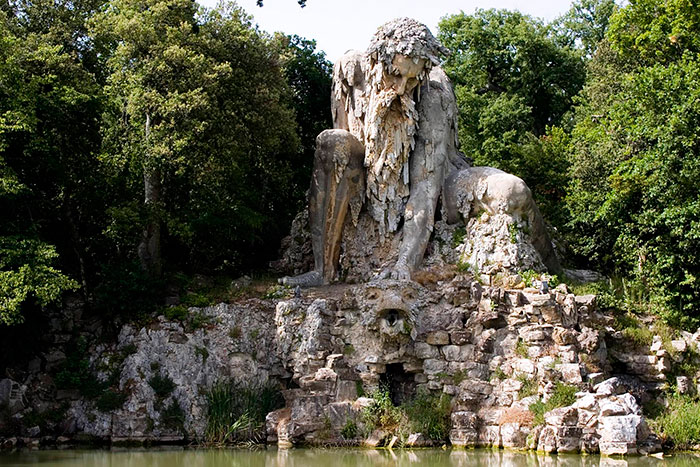 Sculptor: Giambologna
Representation: a symbol of Italy's rugged Appenine mountains
Dramatic Fairy Sculptures Dancing With Dandelions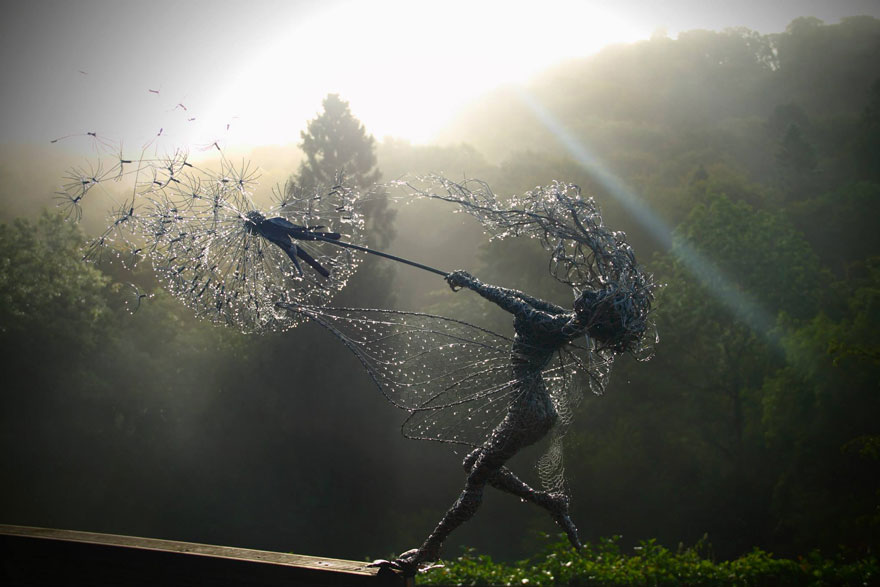 Sculptor: UK-based sculptor Robin Wight
Representation: enchanting and dynamic fairy sculptures that seem to dance in or struggle against the wind
Love Sculpture: Inner Children Trapped Inside Adult Bodies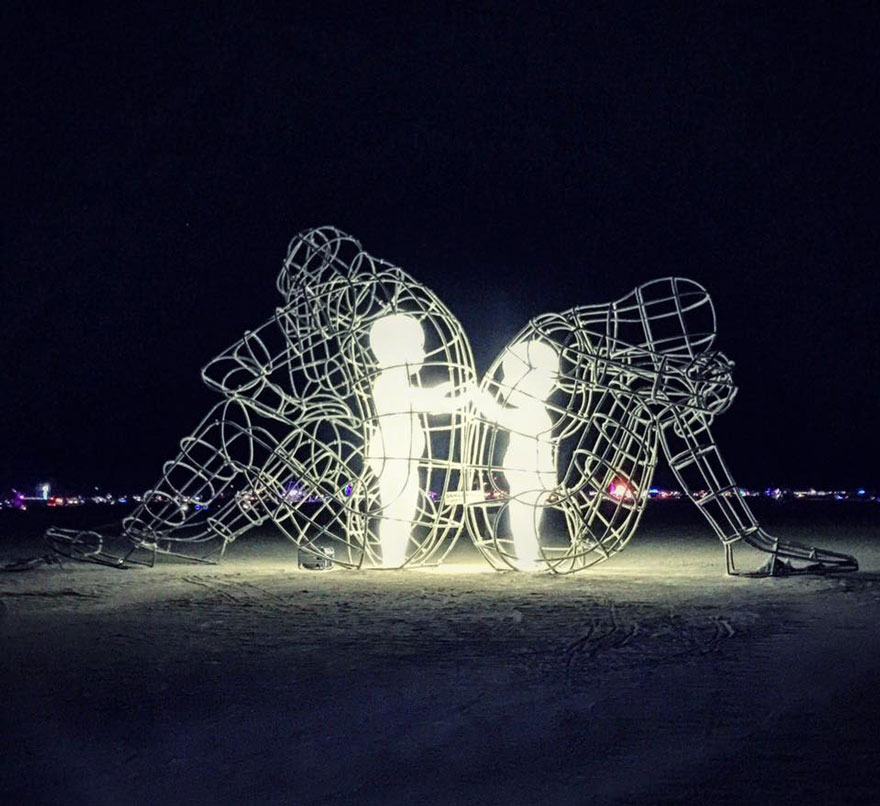 Sculptor: Ukrainian artist Alexander Milov
Representation: two wire-frame adults sitting back to back with their inner child reaching out to each other from within
Force of Nature: A Stunning Sculpture Of Mother Nature Rotating Earth Inspired By Thailand Disaster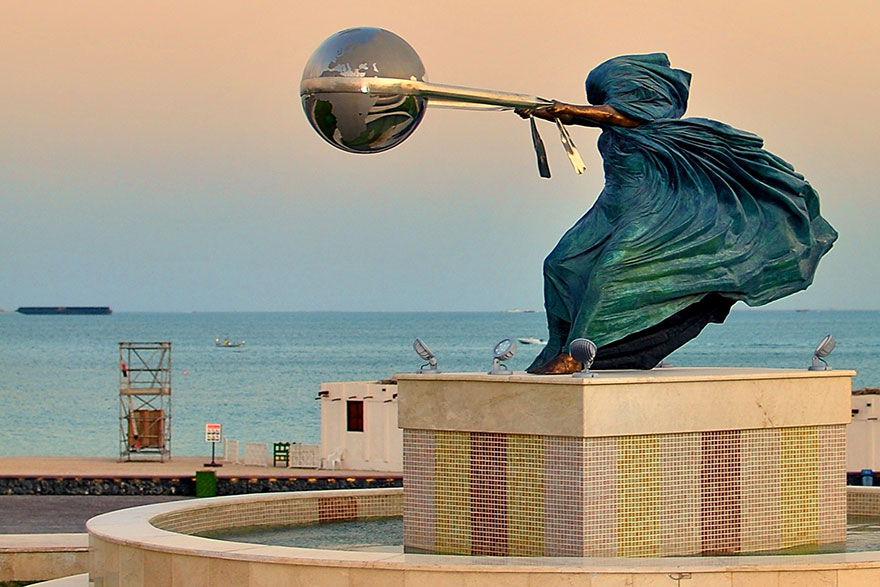 Sculptor: Italian sculptor Lorenzo Quinn
Representation: "After having seen the ravaged coast of Thailand and the Hurricane that affected the Southern States I decided to create a sculpture dedicated to Mother Nature,"-Lorenzo Quinn
Diminish and Ascend Australia's Infinite Stairway to Heaven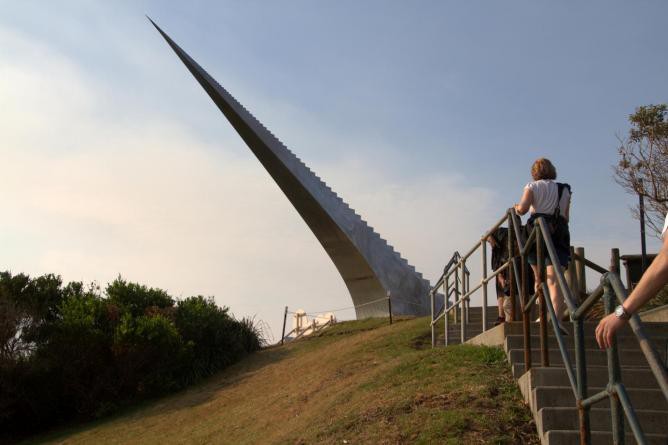 Sculptor: artist David McCracken
Representation: it appears to be a long climb to the top that goes beyond the Earth's atmosphere, it is nothing more than an optical illusion
The Shoes on the Danube Bank, Hungary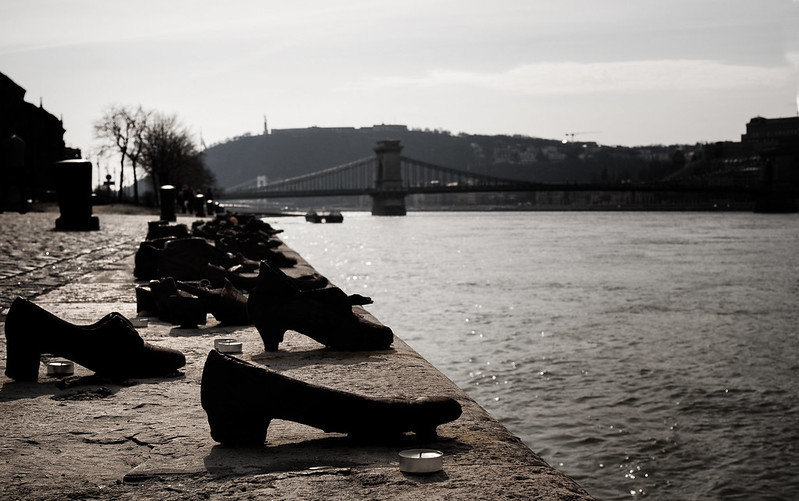 Representation: a tribute to the poignant story of hundreds of people who lost their lives due to atrocities during World War II
Maman, Spain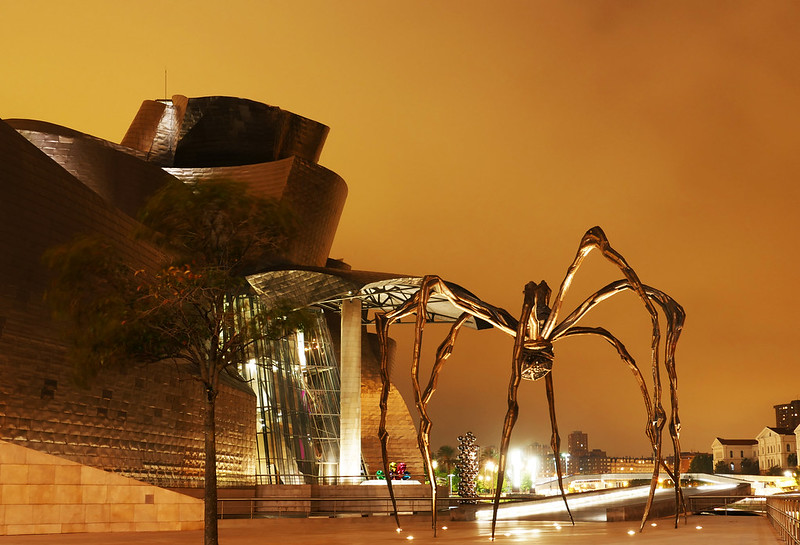 Sculptor: French-American artist Louise Bourgeois
Representation: the spider provokes awe and fear but at the same time the spindly legs which bear her weight point to an almost poignant vulnerability
The Architectural Fragment, Australia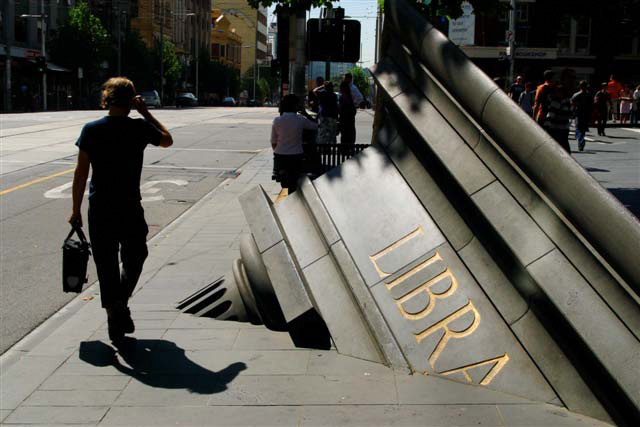 Sculptor: Petrus Spronk
Representation: it reflects the past and alludes to the transience of the present
Le Grand Van Gogh, France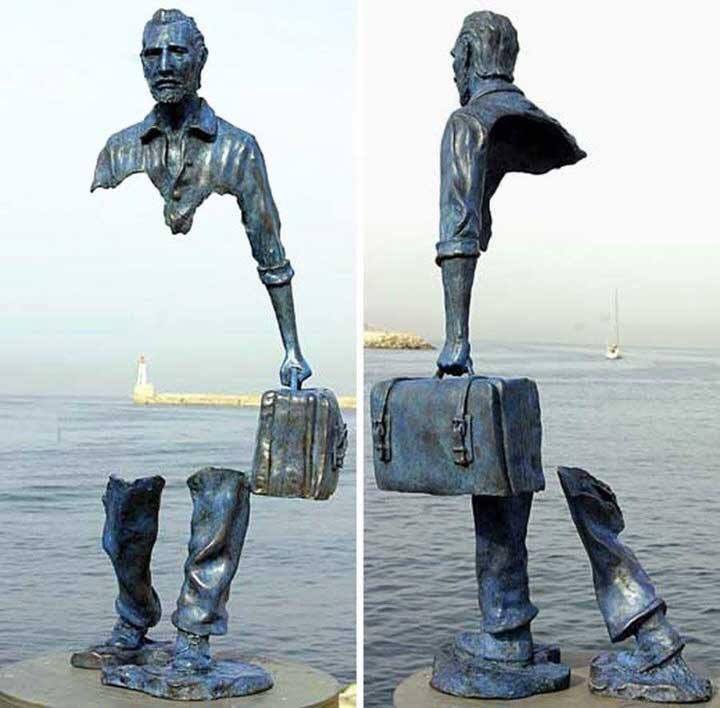 Sculpture: French artist Bruno Catalano
Representation: It depicts realistic human workers with parts of their bodies missing. Themes extend into exploring the ideas of home, belonging, loss, and the experiences of a "world citizen"
Statue of Unity, India – the World's Tallest Statue
Statue of Unity, India – the World's Tallest Statue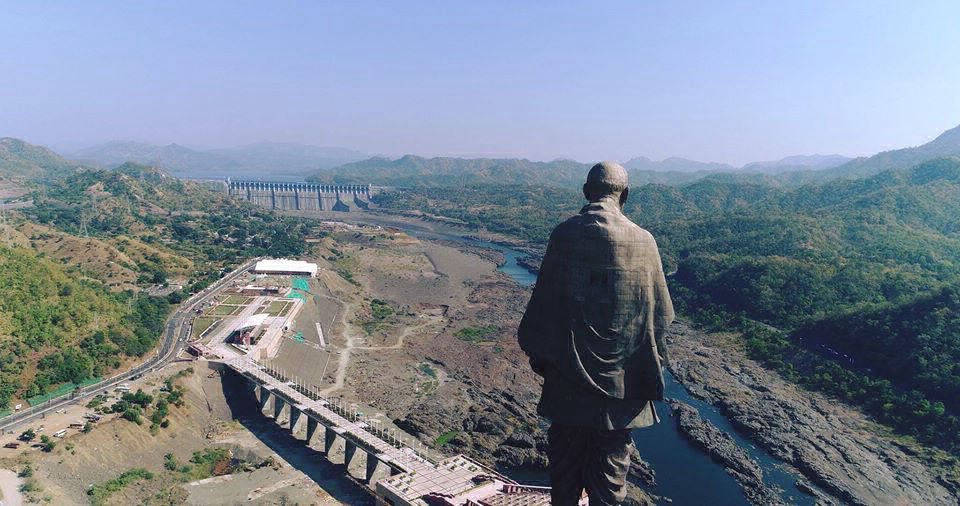 Cost nearly ₹3,000 crore / USD $40-45 Million / Euro €35-40 Million.
Took 5 years to Make, starting in 2013 and completed in 2018.
Built by over 250 engineers and 3,400 labourers.
Using 70,000 tonnes of cement, 18,500 tonnes of steel bars, 6,000 tonnes of structural steel and 1,700 tonnes of bronze.
Twice the size of the Statue of Liberty, and 40% taller than Spring Temple Buddha.
Designed by Padma Bhushan-winning sculptor Ram V Sutar, who has designed over 50 monuments.
The height of the statue was fixed as '182' metres to match the total democratic assembly constituencies in the state of Gujarat.
The base of the statue is constructed with over 129 tonnes of scrap iron, donated by nearly 100 million farmers from across India.